Street vendor can't sell his flowers, but a stranger buys them all : "Now you can rest"
Our lives are not always roses and flowers: there are good days and bad. Yet, sometimes, a simple, kind gesture made with sincerity is enough to ward off all the negativity one may have. Mr. Manuel, a flower seller, knows something about this. On a Mother's Day, he was not making the sales he had expected. A little discouraged, the man tried not to give up, even though he knew he would not make much money that day - until he met a kind stranger who changed luck.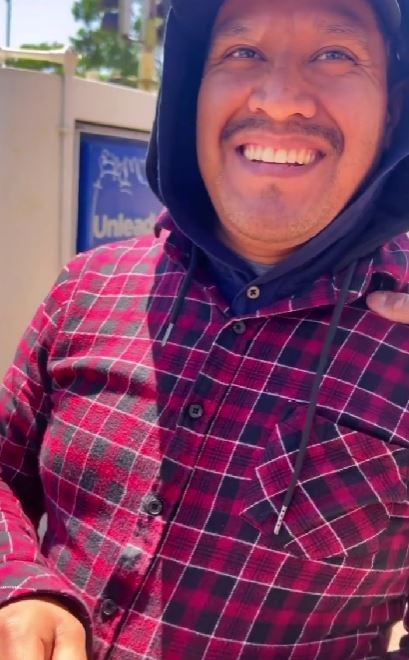 Instagram influencer "akramadinas", known as "AK", (and who boasts more than 150,000 followers), recently posted a video that became very popular, very quickly. In the footage, AK asks Manuel if his sales had gone well on the day. The florist replies honestly, stating that it was not his best day, despit it being Mother's Day.
"It's strange, I admit it. On this festive day, I should have recorded my best sales and yet ...", said the sad florist. The influencer then decided to make a surprising offer: "How much do all your flowers cost?" he asked him. "All of them?", Manuel replied with a surprised and amused smile. Calculator in hand, the bill came to around €870 euros. "Here's a thousand euros in cash - keep the change. I'll buy all your flowers, you go and enjoy some rest," AK told him. Manuel thanked AK with a huge smile.
Instead of taking the flowers home, AK decided to spread even more joy and, even though he had told Manuel to take the day off to spend time with his family, the florist decided to join AK to help him in his next good deed.
Together, the two distributed bouquets of flowers for free to women across the city, wishing them all happy Mother's Day. Everyone who received a bouquet of flowers was moved and both Manuel and AK felt they had spent the day exactly as they should have - helping others and spreading some joy.