15 pictures that will remind you that there is a lot of good in this world!
The man who stops to give a ride to a homeless man.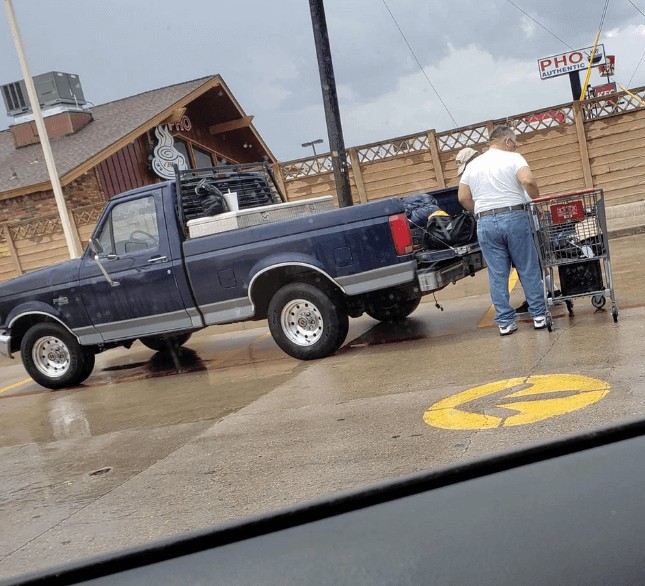 The police department that offers ice cream to children from a special police van for the express purpose of creating good and positive relationships in the community.
The Japanese soccer team who displayed excellent manners by cleaning up after themselves and leaving a "thank you" note following their 2018 World Cup defeat in Russia.
The winners who console the losers.
The owners of a tree nursery that alert their employees to simply water the tree, without touching it, because it houses a bird's nest!
The operators at an amusement park that entertain the kids after a power outage blocked the roller coaster ride.
The policeman who builds a temporary wheelchair ramp after answering the call of a woman whose metal ramp had been stolen the day before!
The delivery boy who leaves a message to the owners of the dogs that ate his lunch worried that the food they had eaten could cause them a stomach ache!
The neighbor who gives gift cards for a car wash and leaves a note to apologize after the fireworks they had set off in their garden left dust and debris on their neighbor's cars.
The notification from the Seattle Police Department regarding the finding of a lost dog that it will be returned to its owner only after another walk in the park and a few more tasty dog treats!
The Japanese fans who after their Japanese national soccer team had been knocked out of the 2018 World Cup in Russia, stayed to clean up their grandstands in the stadium before returning home.
The basketball player who has built 13 homes to give to fellow Puerto Ricans after a devastating hurricane in September 2017.
A ninety-year-old woman who takes care of sick and abandoned cats.
The young man who rescued a fawn from being attacked by a pack of wild dogs.
And in conclusion ... The friend who applies deodorant under your arms because you have just had surgery and you can barely move!!!