Farmer continues to cultivate his land, despite being 105 years old: "I'm not going to stop"
For many people, life is precious. Others, however, "waste" their lives by doing nothing exciting and new. Then there are those who savor every single day, doing what they love most.
A very clear example of this is Mr. Earl Mallinger. At the venerable age of 105, the sprightly elderly man based in the United States, is the oldest farmer in the world still in business and has some sage advice to give to others on how to live a long and profitable life.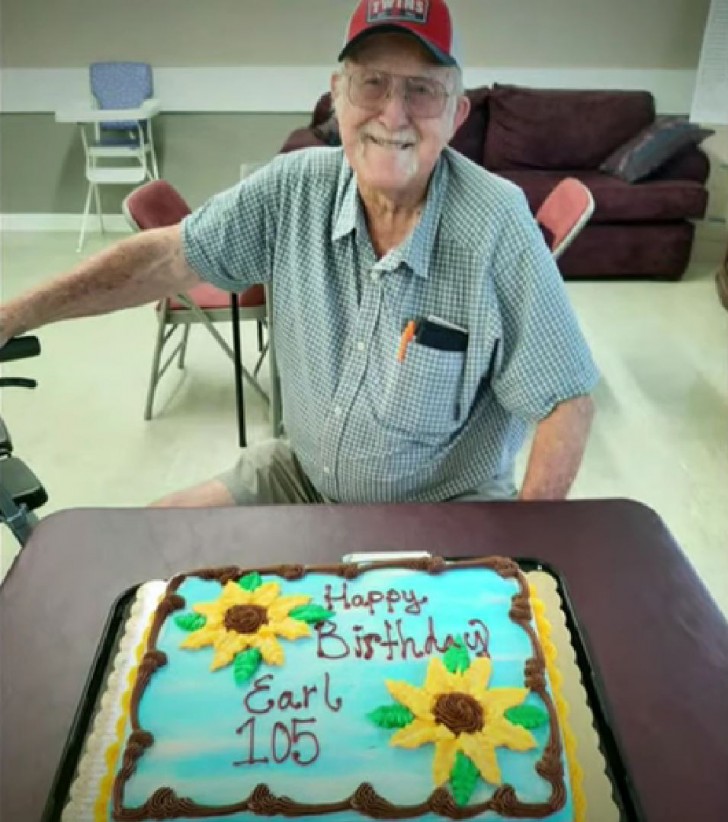 Mr. Earl credits his 1,000-acre farm in Minnesota with keeping him healthy all these years. He claims that exercise and the outdoors helped keep him active. "Keep moving, because once you stop, the descent will be very rapid," commented the oldest sugar beet grower in the US (if not, the world). This energetic centenary has been cultivating his fields since 1932, and he has no plans to retire.
"I have never stopped because it is a lot of fun. I love the fresh air and I love to see the crops grow and see what God has done. You have to have a lot of faith when you plant seeds and then you get a crop like this", he said.
Today, for obvious reasons, Earl doesn't do the heaviest work on the farm, but he still takes all the decisions. Despite challenges, Mr. Earl decided to dispense valuable advice for young farmers who want to start working in the fields just like him. "If you haven't inherited the land from your parents, start small. Work hard and don't spend too much money and you will be successful," he said."Remember that we are in God's hands and you must make sure that He is always with you".
A tenacious man, full of life and, even though he is 105 years old, he has a very young spirit. We should all take a leaf out of his book to encourage us to face what life dishes up for us. In the meantime, we can only congratulate this elderly man and wish him all the best for the rest of his life.