Man finds a purse on the ground and asks the web for help to find the owner: she was a 93-year-old woman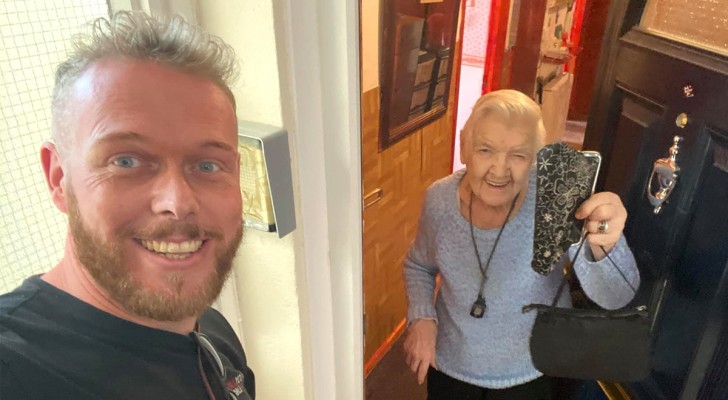 Advertisement
It's not every day that you find money laying in the street, right? When this happens, it is certainly a great stroke of luck for whoever finds it, but also bad luck for the loser. In any case, civic duty should always lead every citizen to return a wallet or purse that has been lost, even if such gestures are not at all common. The subject of this story found a clever way to track down the owner of a purse full of money that they had found. But let's see what happened in detail:
Advertisement
Paul Young is the owner of a moving and delivery company in Leeds (UK). At the time, Paul was working at Rycroft Green, a housing facility for the elderly in Swinnow, Leeds. While working, Paul found a women's purse on the floor. Paul picked up the purse and checked its contents: some money, but no ID. Not having any kind of information or clues about the identity of the owner, Paul decided to turn to social media.
"At the end of the day, you don't know if it's all the money someone has left," commented Paul, who wasted no time in looking for the rightful owner. Paul wrote a message on his Facebook account, asking anyone who had lost the purse to contact him: "Just let me know what's in the purse and you can get it back".
Luckily, a member of Rycroft's staff saw Paul's post and was quick to tell him that a resident had recently lost her purse. After a while, Paul was able to find the address of the person in question and was more than happy to return the purse to its rightful owner. When the woman - a 93-year-old lady - opened the door for him, she immediately lit up to see Paul with her purse: it was clear that it was hers. "She tried to give me a reward," Paul said, "but I would never accept one. I was just happy to see how happy she was." The two chatted for a while and even took pictures of each other to remember the moment and to share them on the web.