Blind woman regains her sight and sees her fiance's face: "He's much more handsome than I ever imagined"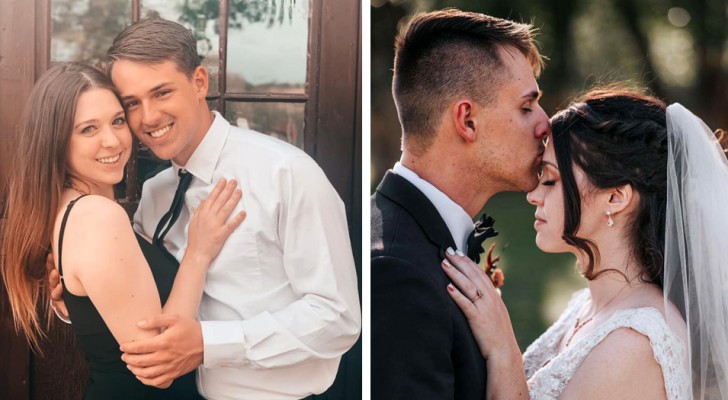 Advertisement
There are periods in life that can be much more difficult to deal with than others - perhaps due to a sudden problem that arises that we cannot handle. This happened to Sophia Corah, a young woman who, at the age of 18, gradually lost her sight, until she was unable to see people and things around her.
In this long period of darkness, she met a special man who stood by her and supported her - young man who slowly won Sophia's heart. But Sophia didn't even know what her boyfriend looked like - at least, she didn't until she regained her sight and saw him for the first time.
via News Week
Advertisement
Sophia had never had any problems with her eyes and her vision had always been excellent, until something changed and she gradually began to lose her vision. The young woman at the age of 18, realized that something was changing and she began to investigate. Unfortunately, she was affected by keratoconus, a degenerative disease that affected the corneas and this caused her vision to blur. This caused the young woman to fall into a period of great despair.
"It happened while I was going to school. That morning I realized that I couldn't read the newspaper and that I couldn't see very well anymore. I've always liked following fashion, wearing makeup and caring about my image. Not being able to to see was devastating. During this period, however, I met Christian, a kind you man with whom I bonded remained at my side."
In a short time, the two became close friends, never left each other and finally fell madly in love with each other. So, it was too bad Sophia didn't know what her beloved looked like. But, despite everything, their ove was strong enough to overcome this obstacle. Over time, and always with Christian by her side, Sophia did everything to regain her sight: she underwent surgery and, finally, she got her sight back.
"I started seeing again a little at a time and I started to see Christian - to see his features and to notice that he was even more handsome than I had expected. He had a wonderful smile." Shortly after, the two officially got engaged and finally got married.
Advertisement
This is a touching and moving love story that demonstrates, once again, how love can conquer all.
We wish Christian and Sophia a wonderful, blessed marriage.