Model shows up without makeup at the Miss England beauty final: "I just want to be myself"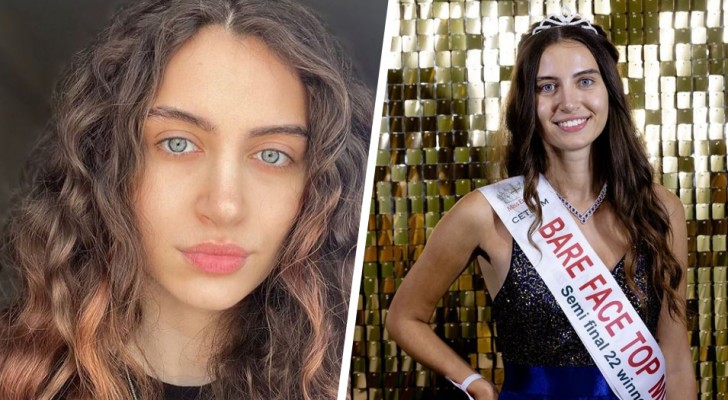 Advertisement
Beauty contests are famous for being extremely glamorous events in which young women show themselves off wearing a lot of make-up. In the 2022 event, however, something unusual happened: young Melisa Raouf decided to participate in the Miss England contest without a trace of makeup on her face. 
Melisa, originally from south London, participated in the "face without make-up" mini-event, managing to win a place in the final. However, while the other contestants decided to go back to wearing make-up for the final, she chose to stay natural.
via BBC
Advertisement
The beautiful Melisa also stated that, if she wins the contest, she will participate in the Miss World contest without make-up, hoping to "inspire women worldwide," she said. The 20-year-old started wearing makeup in her teens, but she felt "very insecure" due to the overly-perfect beauty standards shown on social media.
This caused her some self-esteem issues: "I've never felt comfortable with myself; I've never felt comfortable in my own skin," she said. Her participation in her contest gave her a lot of self-confidence and the courage to change. "I'm doing this for all of us," she said.
Melisa pointed out that she is not against make-up: "I appreciate make-up as a form of art and creativity," she said, adding that she will continue to use make-up on other occasions, only - according to her point of view - "It shouldn't characterize a woman. It's a choice. I wanted to show that we don't have to wear makeup if we don't want to."
Finally, the young model urged the other girls to appreciate themselves more and to value their inner beauty: "When you wear a lot of makeup, you literally wear a mask to hide from the world. Take off all those layers and you will see who you really are," she concluded.
What do you think of her message?