This young woman manages to transform herself thanks to make-up; some accuse her of being "fake"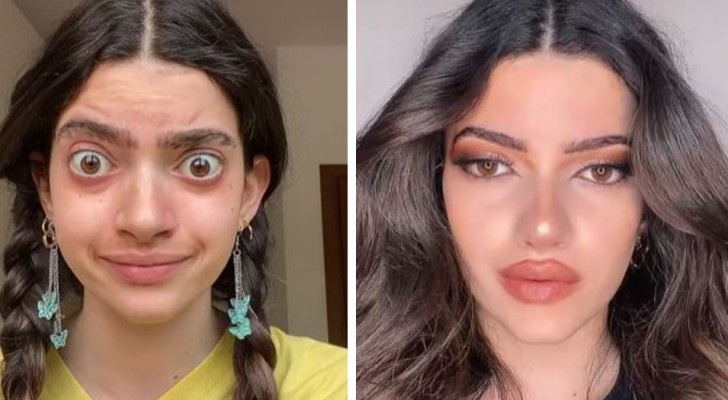 Advertisement
If you are a child of the 90s, chances are you are familiar with the British comedy character, Mr. Bean, played by British actor Rowan Atkinson. The show ended years ago, but thanks to TikTokker and influencer Fabiola Baglieri, the Bean character is known even to the youngest of kids. This TikTokker has surpassed getting more than 12 million followers because she is very good at transforming herself thanks to make-up: she turns herself into the "daughter" of Mr. Bean (as well as also doing a look-alike impression of Kendall Jenner, an incredibly beautiful American supermodel). As you may have realised, between the two characters there is a huge aesthetic difference, yet Fabiola has succeeded in this feat thanks to her skills as a make-up artist.
via The Sun
Advertisement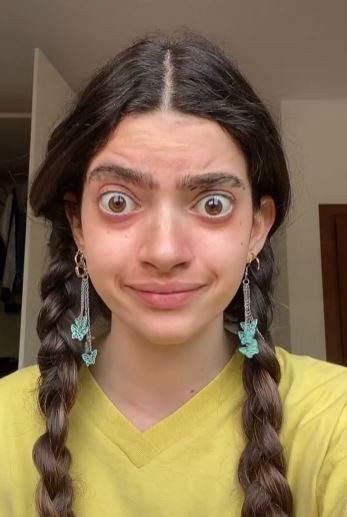 The fact that the young woman is compared to an actor who is known for using his facial expressions and his strange appearance as a form of communication, could offend some - but Fabiola has decided to use this skill to her advantage. Full of self-irony, in fact, the young woman has enhanced her features (with make-up) to embrace her resemblance to Mr. Bean. She often grows her eyebrows out or darkens her eyes, thus achieving a more realistic transformation.
In her first video clips, the girl showed off her make-up skills, demonstrating how different a person can look - and without the need for plastic surgery. At first, she published her content in Italian, but this content quickly went viral and reached an international audience: one of her videos reached over 20 million views after being published less than a year ago.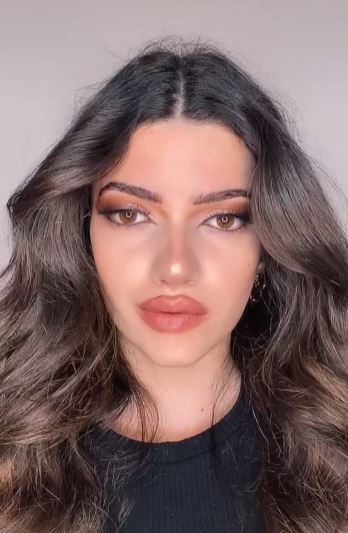 Some of her followers have wondered if the before and after shots shown in her videos show the same person - and indeedd it is: it is always the same young woman who, at the start, wears makeup with an look that many consider "ugly" - but then she turns into a glamorous fashion icon. While Fabiola has many fans who love her transformations, appreciate her make-up skills and also praise her natural beauty, there are others who call the young woman a "catfish" - that is, someone who distorts reality for some nefarious purpose.
However, the young woman can count on the support of her fans who defended her in the face of some of these negative comments: "Guys always say they can't trust the appearance of girls if they wear makeup, but they are also the first to say that you should wear make-up," commented one of the followers. What do you think?
Source: