Disabled teenager walks alone for the first time after 8 years in a wheelchair
There are those who say that miracles do not happen, but when extraordinary and inexplicable things occur it is difficult not to believe in them. An extraordinary example of this is Brandon Neal, a teenager confined to a wheelchair for eight years but who, showing great tenacity and willpower, was able to walk again. All of this was made possible thanks to the help of Daniel Stein, the owner of Special Strong, a fitness center dedicated to people with special needs, such as autism, Down Syndrome and cerebral palsy.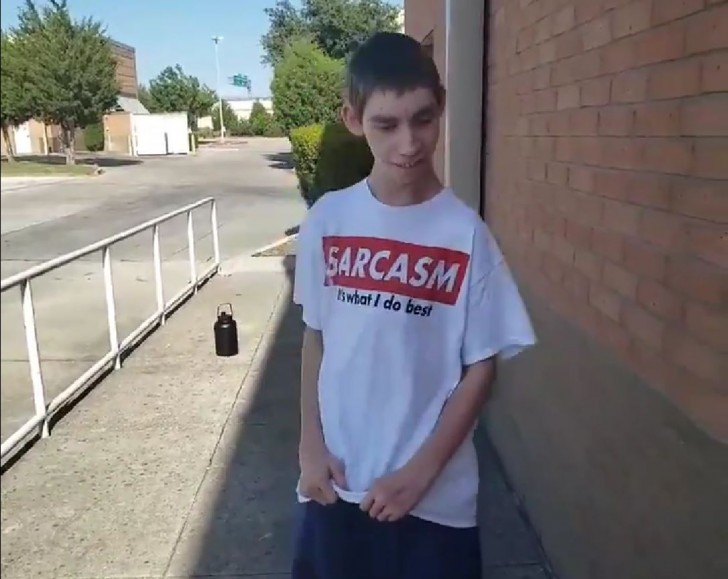 The story begins in 2019: Brandon's mom, Mandy, contacted Daniel to help her 17-year-old son walk again after being confined to a wheelchair. Brandon has faced developmental problems all his life. He was born underweight and was developmentally challenged. He had vision problems that required five eye surgeries and moved in an abnormal gait. His problems were caused by a genetic mutation.
Later, doctors discovered that he had scoliosis and a badly positioned hip and advised him to undergo corrective surgery. While the doctors thought he would be walking again in six months, Brandon was confined to a wheelchair, unable to move and became increasingly anxious and depressed. After eight years, Brandon decided to take back his life: he was determined to start walking again.
His parents decided to support him and found the "Special Strong" organization. Brandon began working with Daniel, who helped him regain his strength and will to start walking again. It was not an easy journey: the boy was afraid of the new exercises, but the physiotherapist accompanied him throughout his journey. The program included the adolescent gradually abandoning the wheelchair, then moving on to a walker and finally to crutches.
Recently, the long-awaited moment came. Daniel walked out of the gym with the camera to capture something incredible: Brandon's first steps. "This guy was really brave: he faced a ferocious enemy - his own inner demons," said Daniel.
In the video, Brandon is seen taking his first timid steps and sporting a delighted smile. "You haven't done this for eight years and you're making it look easy!" says Daniel. "You're doing better than I expected!" he continues. "Are you proud of me?" Brandon asks. "Very!", Daniel replies. "You have defeated all your challenges. You are taking charge of your life."
The inspirational video went viral and many people sent words of encouragement and congratulations to the tenacious young Brandon.