Young teacher dismissed from school because he shows his physique off on social media: the pupils' parents want him back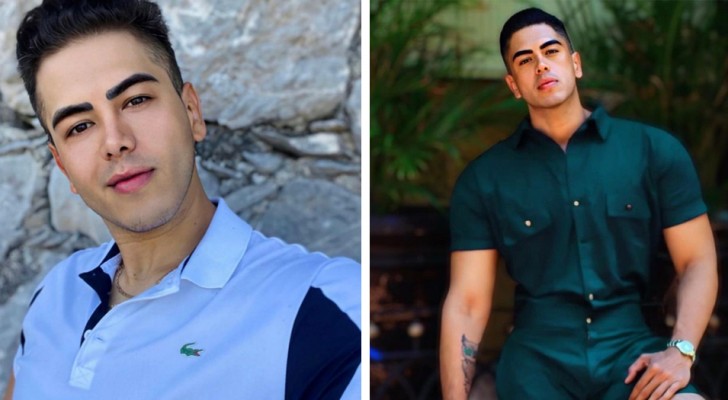 Work and private life shouldn't interfere with each other, although it can sometimes be difficult to keep your distance and not be influenced by what happens in the workplace and vice versa. In any case, most people believe that, beyond their work, everyone can do what they want to in private, always within legal limits, of course. That's why some representatives of the parents of a school in Colima, Mexico, fought to have a young teacher and principal of the institute reinstated after the latter was dismissed because of what he published on his social network account. The "mistake" of this man seems to have made was that he showed off too much of himself.
Advertisement
The young professor, Conrado Salazar, never made a secret of his muscles and his splendid physical form, but he certainly never showed any vanity in class, in front of his students. However, when the school staff found his TikTok and Instagram accounts, the problems began for him. It may indeed be unusual to find a teacher who has Salazar's level of attention and care for his body, but that shouldn't affect your ability to teach or your professionalism at all.
As mentioned, in private, Salazar is free to go to the gym or wear clothes that highlight his muscles, without anyone being able to tell him otherwise. At school, of course, it is necessary to have behavior and wear clothing appropriate to the context, but Salazar has never broken these standards. Yet, the institute where he works decided to remove him after having found his posts. Unfortunately, it is not the first time that a teacher has been judged on their interests or their mannier of dressing, rather than on their skills and ability to teach.
In the end, it was the students parents who fought to get the young Salazar back to school.
Advertisement
Several parents signed a petition to get the young teacher reinstated at the school. There are many to support him, since he has done absolutely nothing wrong or against the rules. Him being muscular and "handsome" and showing himself off on social media - perhaps even in provocative poses - does not impact his ability to teach effectively. Write to us what you think about this in the comments!