Woman gets 12 tattoos in a year and is criticized: "I am told that at 58, I am too old for this"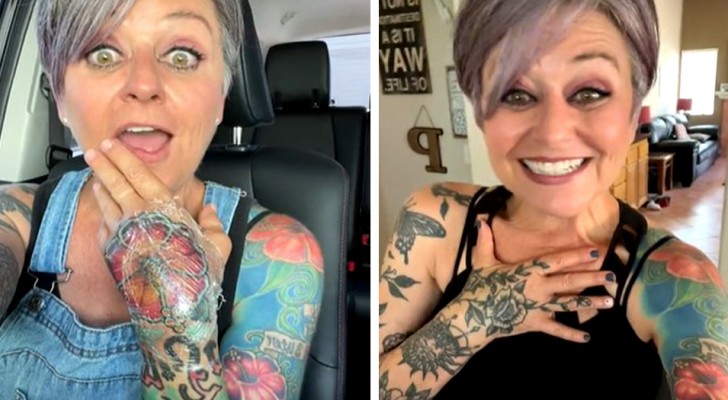 Getting tattoos has become more and more popular recently. Many people decide to get a small design, phrase or other image tattooed on their bodies - something that will remain indelible forever. Perhaps to remember a past love, a child, a  happy moment in one's life, to celebrate something important or just for the pleasure of the art: the reasons to get a tattoo can be numerous and varied, depending on the person who decides to get one.
But is there a right age to do this? If you are 40 or 50 years old, do you have to resign yourself to never getting a tattoo? Many do not think so, including Lonni Pike, a 57-year-old who loves to decorate her body with colorful tattoos. Here is her story:
via grayhairandtattoos/Tik Tok
Advertisement
Lonni is a mother who has fully accepted the passage of time, but this does not upset her and has not made her renounce getting tattoos. That's right: this woman, who has always been fascinated by tattoos, has a real passion for this body art. And this is why Lonni has decorated her arms, legs and other parts of her body with 12 new tattoos in the space of just a year - despite having turned 58 years old recently.
Whenever she gets a tattoo, Lonni loves sharing it with her social media followers, showing the result. Her posts are a way to keep her followers informed about her daily life, but are also a form of protest against those who think that she should stop getting herself tattooed because she is "too old". In fact, there are those who, more than once, have commented on her posts, telling her that it would be more appropriate to start taking her age into account and stop getting tattoos. But Lonni has no intention of doing this.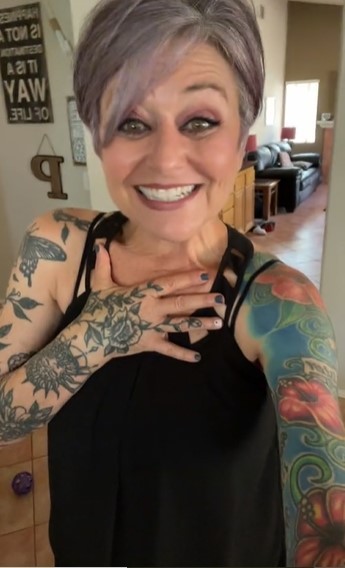 Already criticized for the way she dresses (which, according to many, is inappropriate for her age), Lonni has become the subject of comments by those who do not agree at all with her lifestyle choices. "Everyone is free to do whatever they want. Wear whatever you like, because no one is ever too old to do what they feel like doing," is the response from this woman to her critics.
Lonni's belief is that everyone - men and women of all ages - should feel good about themselves first and foremost. Once this balance is achieved, then you can live peacefully with others in the world.
Do you agree with her?