Abandoned by her boyfriend during a dinner date at a restaurant, this young woman ends up paying the bill again
It is well known that when you start dating someone, first impressions may not be entirely accurate, but you certainly don't expect radical changes over the course of any relationship which develops. During the first few dates, it is normal to be attentive to all sorts of details, in an attempt to look "perfect" and make a good impression; but it is equally normal not to upset by somewhat unusual behavior during the early years of the relationship. A young woman named Carola, described the bad experience she had on TikTok with a guy who she believed was her love of her life. In the end, however, the young man turned out to be far from perfect.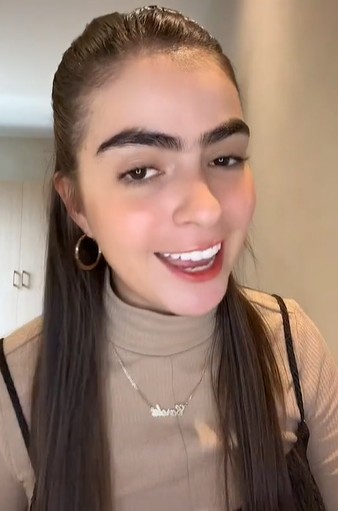 Carola thought she had truly found her soul mate, the perfect man: he was cute, sweet, affectionate, and attentive to the relationship. What more could one want from a relationship? Suddenly, however, the young man began to show his true colors and this questionable behavior started when they went out to restaurants. In short, the young man always forced Carola to pay the bills, using some rather annoying tricks. Since Carola thought she had found her knight in shining armor, it took her a while to realize that the man she had fallen in love with was a self-centred jerk. The first time they went to eat out at a restaurant, Carola had actually already had dinner, but the boy had insisted that she eat something to keep him company during the meal. She carola obliged him, ordering a small portion of one of the many dishes on the menu. But in the end, she found herself having to pay the full bill for the evening because the man had "forgotten his wallet".
This wouldn't even be that bad if it happened just once, but as you can imagine, the guy had a plan to never pay any of the couple's expenses. This was a rather important "red flag", which caused Carola to reflect upon the relationship she had with her partner.
Carola recounted another similar episode: One evening, the couple went out to eat at a sushi place. Once the food was ordered, the young man got an invitation from one of his friends to go out the same evening, which is why he hurriedly cleared his plate and left Carola alone in the restaurant, fork in hand, and before she could even take a bite of her sushi: "He invited me to dinner and right at that moment one of his friends called him to invite him somewhere. He quickly ate all the sushi, gave me a kiss and ran out of the place, even though I still had all my food untouched on my plate," said the young woman in her video. Of course, as if the scene wasn't humiliating enough already, who was going to foot the bill? Carola, of course.
The video has garnered over 7 million views and the many users who have commented on the very questionable behavior of the young man. They were also glad to find out that Carola has ended the relationship with this selfish man. And who could deny that ditching your girlfriend on a date and making her pay the bill (for the umpteenth time) would seem to be pretty despicable behavior?