"They accused me of wearing an inappropriate dress at my son's 7th birthday party"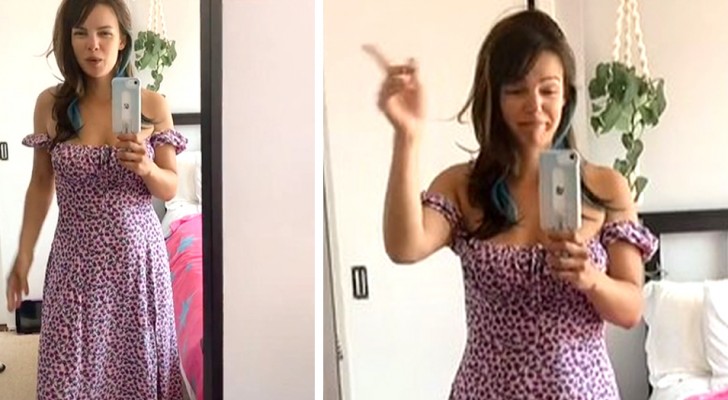 Advertisement
We all know how interesting, important and, by now, irreplaceable access to the internet is, especially nowadays when we are all connected and we want to keep ourselves informed and updated on everything that is happening in the world. This connectivity happens particularly through the use of social networks where we are encouraged to share our experiences and to comment on those of others. So, it is too bad that the web is not always a pleasant place to hang out in and often there are some very unpleasant incidents that happen in which one or more people are targeted (trolled) by users.
This is the situation in which the mother we want to tell you about found herself. Just for "daring" to joke around in a clip in which her cleavage was quite visible, she was subjected to very brutal criticism from the people who viewed it. Here is her story:
via The Sun
Advertisement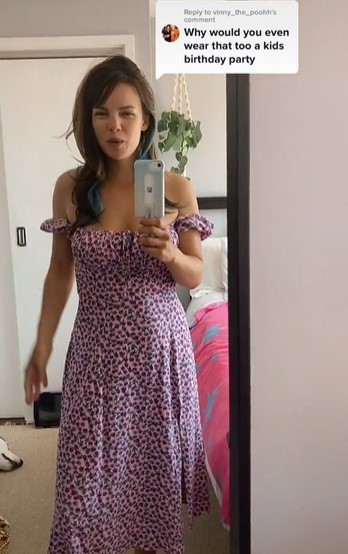 Raquel Dicuru is a 37-year-old mother who had an unpleasant experience on the web. The woman had posted a video of herself on her TikTok account in which she joked about her prominent cleavage. The clip was filmed at her son's birthday party. Seven years old, the little boy was celebrating with friends and family, the video clip was taken as the boy was getting his birthday cake from his aunt (who also filmed the event). It was a moment in which, perhaps distracted by the festivities, the aunt did not realize that the angle of the video focused on Raquel's cleavage.
"At that moment, we did not realize this had happened," said the mother. She continued: "The dress is not very low-cut, but the position and the filming angles of the camera were wrong and made my cleavage look very pronounced". The images amused Raquel, who for fun, posted the clip to her TikTok account. She did not expect there to be a very high number of viewers.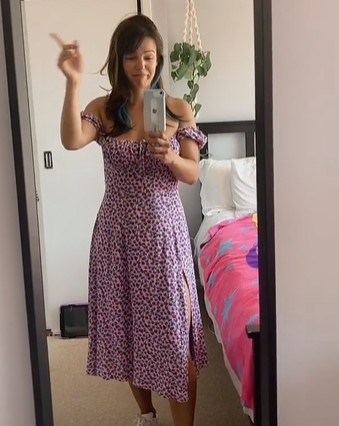 In fact, many did see the clip and lashed out at Raquel, accusing her of trying to upstage her son and wanting steal all the attention in search of fame and perhaps, one user wrote, looking for a man. "Everything in you cries out: look at me," siad one comment; "You have done nothing but draw attention to yourself"; "You weren't very smart to choose to wear that dress, but maybe you were really looking for a man". Raquel received many comments like this which apparently came mostly from men. And, in some cases, the comments were so offensive that she was forced to delete them.
The incident upset the woman, but despite all of this, she decided to respond to her critics, publishing a second video in which she is again wearing the now-infamous purple dress with white flowers. "How is this dress - too much? How can it be an offensive for you? What's wrong with it?" asks this mother showing the dress off in the clip.
Advertisement
In reality, and as her supporters have written, nothing is outrageous about the dress. Simply, the video of her cutting the cake had been shot from a poor angle. But showing her cleavage certainly does not make Raquel a bad mother - even if many did jump to this conclusion. Fortunately, there were also those who supported and asked her many critics to calm down and stop posting their hateful comments.
What do you think of the "revealing dress" Raquel wore? Was it unsuitable for this mother to wear the dress to a birthday party held for her son?