Couple buy a mobile home for €4,700 euros: "Rent was unsustainable, now we live a much better life!"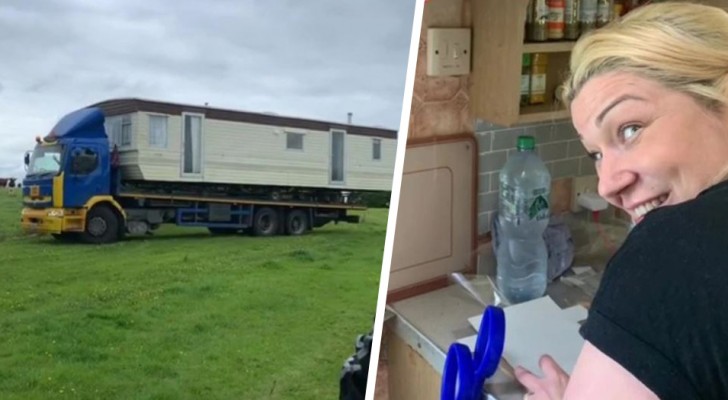 Advertisement
Living alone is a great responsibility. You have to deal with the bills, and above all, dealing with the substantial cost of rent or a mortgage. As times go by, it becomes more and more difficult to make ends meet and that is why a young couple has decided to reinvent themselves in an original way by investing only € 4,700 euros ($ 4,800 dollars) to buy a mobile home and be able to live in its equipped interior, enjoying all creature comforts.
TikTok user Kay, known on the platform under the nickname @kayleigh.t24, uploaded a video in which she shows her new, super cheap, home.
via The Sun
Advertisement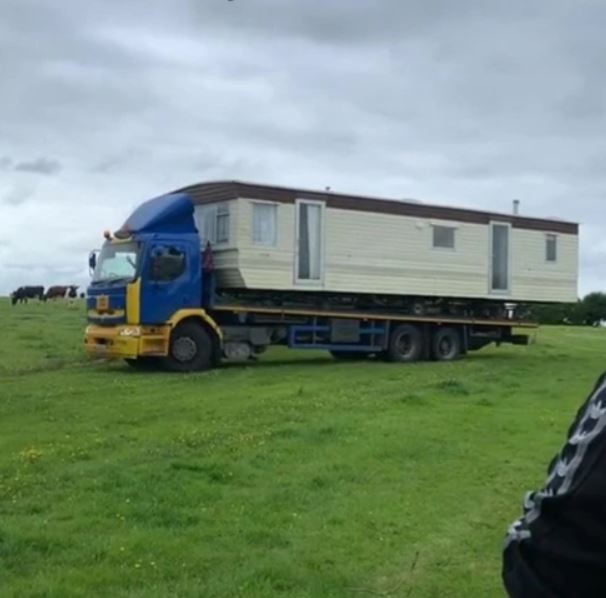 "We bought an old mobile home because we were paying too much rent," Kay wrote in the caption of the video. Purchased at such a low price, obviously the mobile home needed a bit of work: it had peeling wallpaper and the floors were rather shabby. One wall couldn't be painted, so the couple got busy and wallpapered it.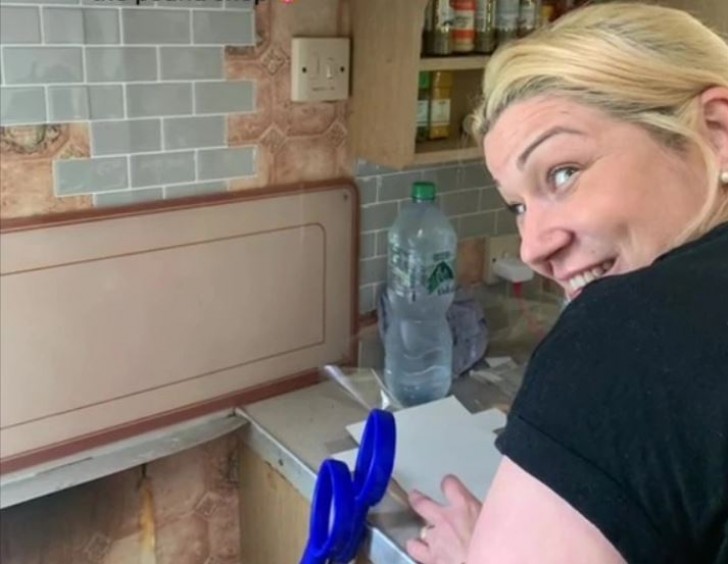 Then they moved on to decorating the kitchen: for that, simple adhesive cladding, costing about one euro a roll, were enough - an economical but effective solution. Immediately after this, the couple went about replacing the floor to complete the renovation of the entire minivan apartment. The couple was so enthusiastic and happy with the result that they wrote a piece of advice to all young people who cannot afford to buy a home in their video: "Buy a mobile home, just do it!".
Advertisement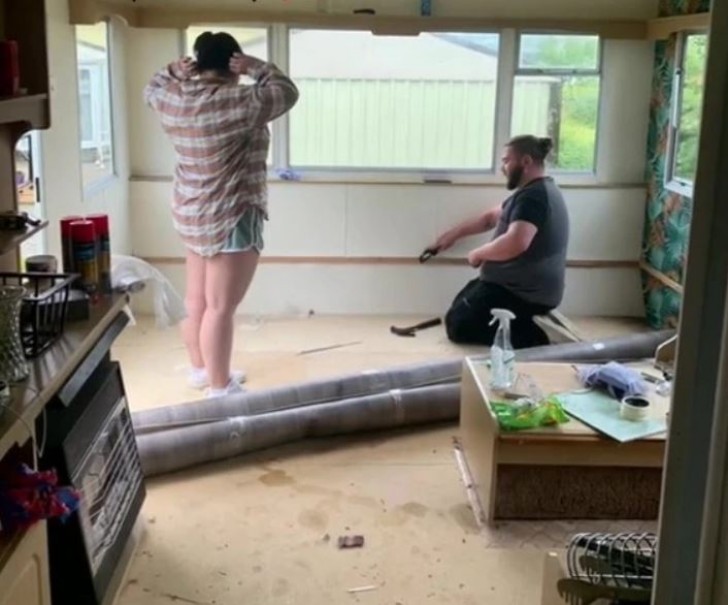 Many users enjoyed the clip and asked them where the home on wheels was located and what other possible expenses they have to shoulder. Kay explained that her mobile home is on land owned by her family, so she doesn't have any kind of additional expense.
However, many landowners rent land or others buy a portion of land and adapt their own needs because maintenance costs and rental fees are still much lower than those for a traditional apartment. What do you think about this solution? Would you be willing to live in a house on wheels like this young couple?
Source: