15 ingenious ideas to turn the bathroom into the most functional and comfortable room in the house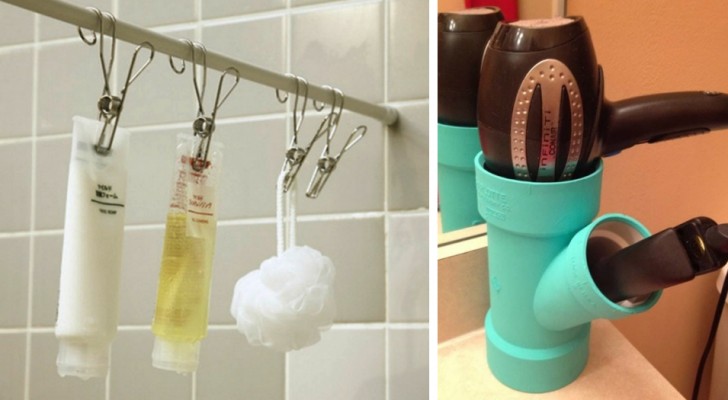 Advertisement
Often, it is the room that is more neglected than others, but unjustly! 
The bathroom, in fact, is one of the corners of the house where you relax the most, as we all know well, especially if you have a crowded house and you can find your coveted privacy only in this room! 
Therefore, it is a good idea to enhance it properly, large or small, so as to make it more efficient and comfortable!
Let's see together some simple ideas to make the most of your bathroom.
Advertisement
1. Create a shelf above the bathroom door to fully exploit all the space available!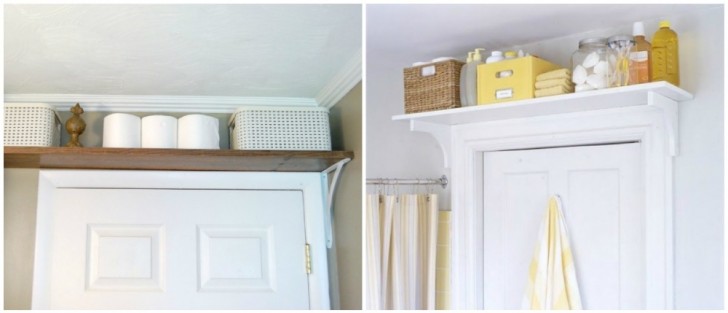 2. Use the inside of bathroom cabinet doors to hang or store small items and tools.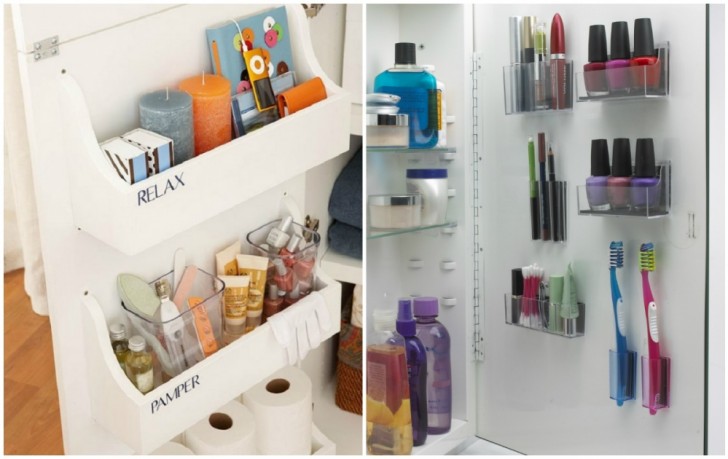 Advertisement
3. Apply hooks and towel hanging rods at various heights on the bathroom door and on the wall, to hang all the towels you want.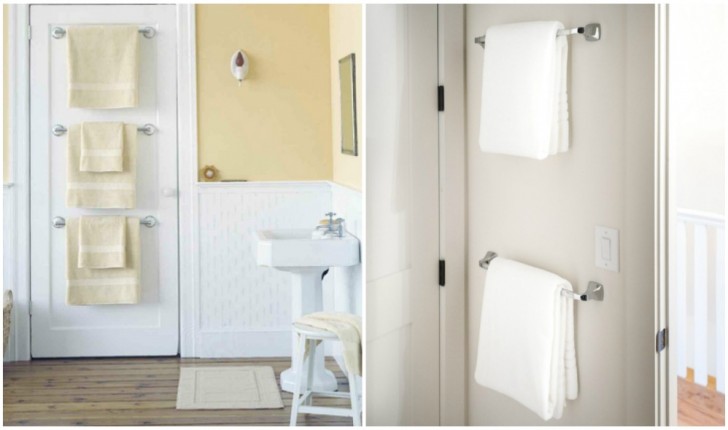 4. Hang a row of small buckets on the wall, perhaps near the mirror, to store brushes, hair dryer, and everything needed for your makeup.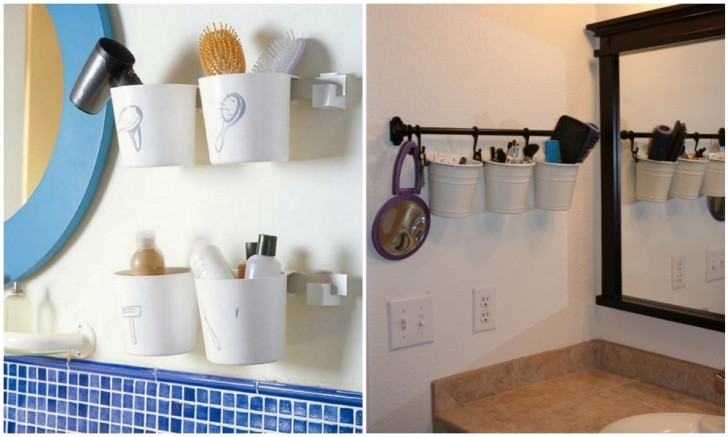 5. Tired of habitually cluttered shelves? Choose a "ladder" style that is now very fashionable!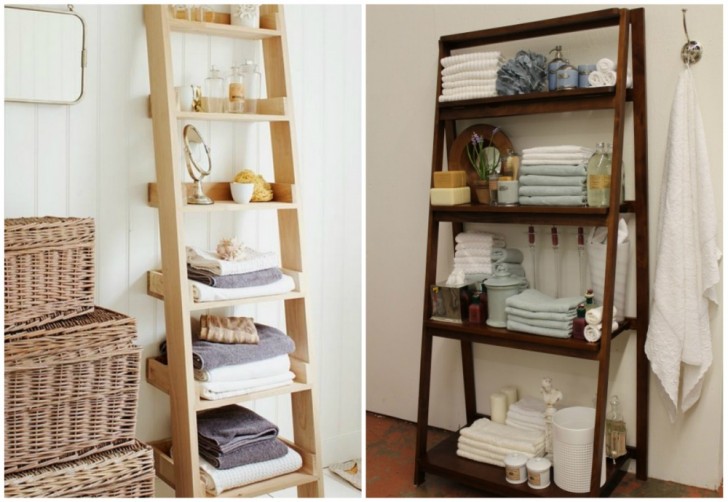 Advertisement
6. Useful and cute --- a mesh bag for bathtub toys, to hang over the tub so that it can drip without any problems.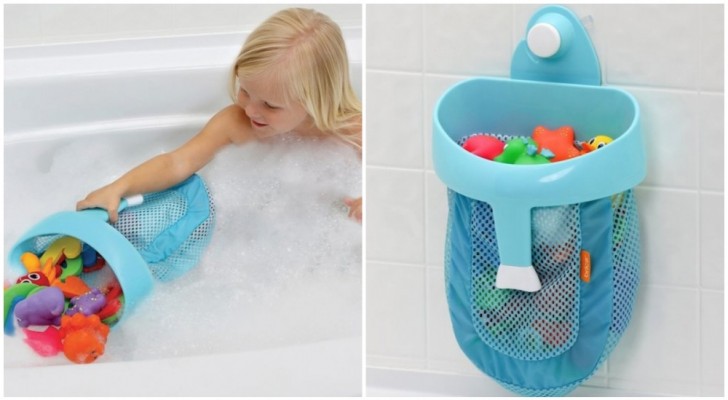 7. Use a PVC pipe, maybe even repainted --- as a hair dryer, straightener, and curling iron holder!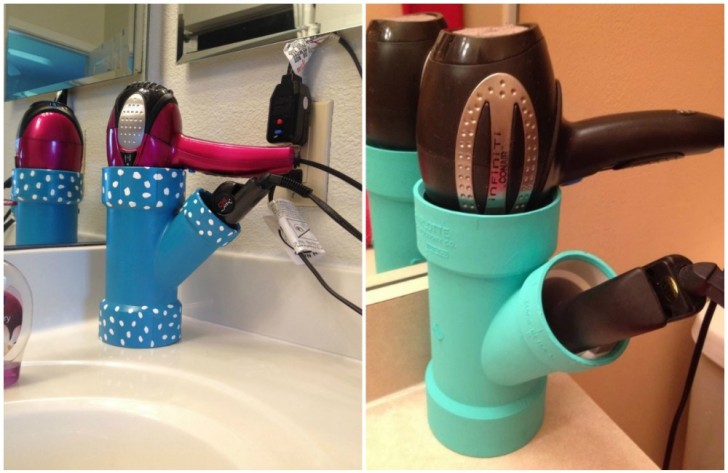 Advertisement
8. Turn flower pots into storage containers for bathroom articles.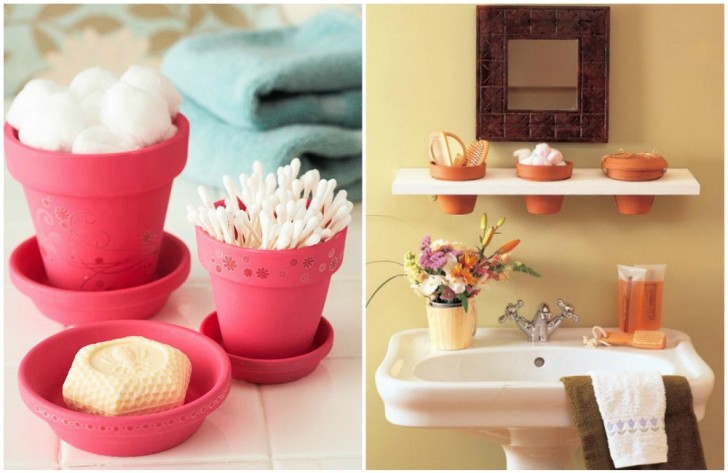 9. Take advantage of a niche in the bathroom to create an open towel cabinet.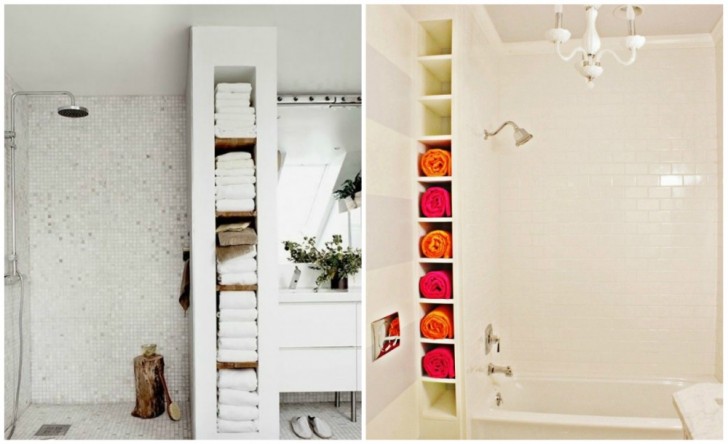 Advertisement
10. A multi-layer dessert plate can become a comfortable and decorative toiletry item.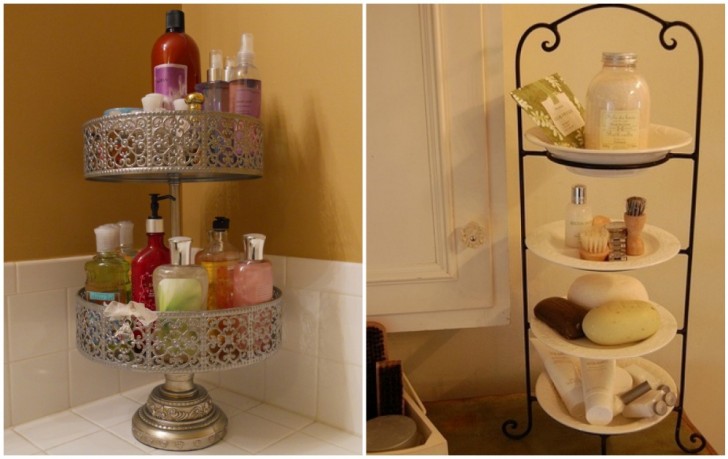 11. Even a simple metal mesh basket can be very useful when hung on the wall in the bathroom.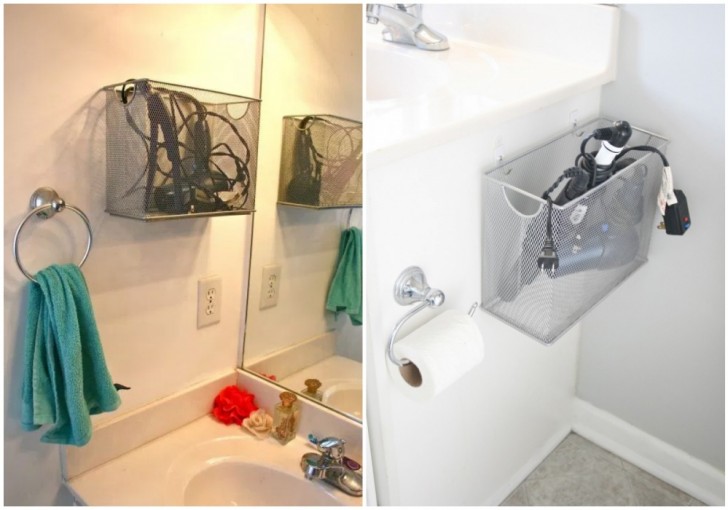 12. Put hooks on the shower curtain rod and you will not be able to do without them!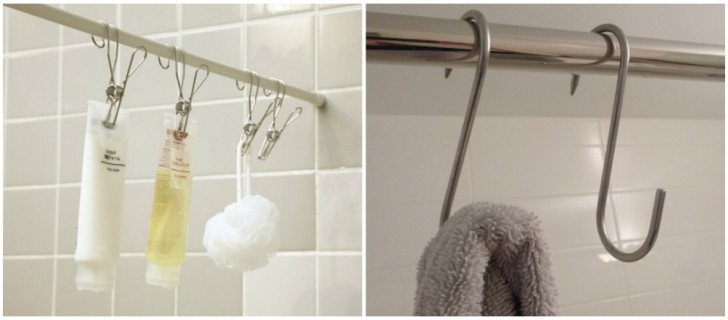 13. Glass jars are excellent containers for the bathroom. You can also hang them on the wall or on the bathroom door and furniture.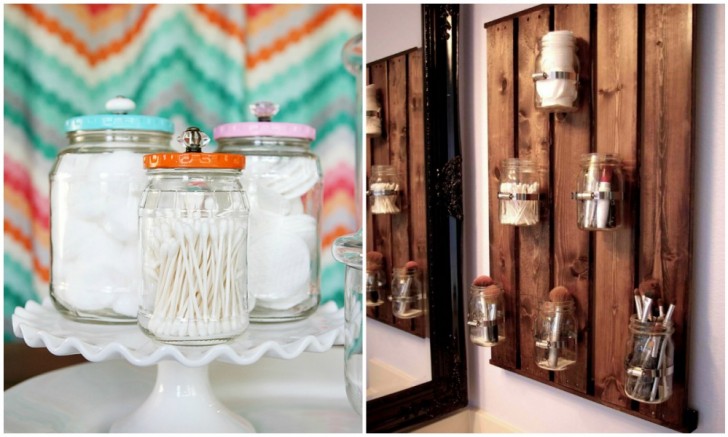 14. Use a tilt-out storage system, to keep in an orderly manner everything that is usually stored on the edges of the bathtub.
15. If you have space under the sink, insert a small shelf.