"I'm a mother of 12 and I serve dinner in potato chips bags so I don't have to wash the dishes."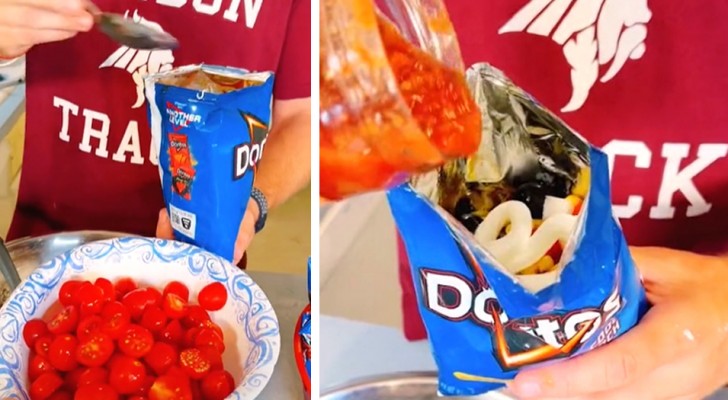 Advertisement
Alicia Dougherty is a mother of 12 children and certainly knows something about how children are raised. She knows how to manage the family life, and making sure nobody lacks for anything. If you think managing one or two children is stressful, imagine twelve! Alicia is an indefatigable mother and her videos on TikTok prove this absolutely: she works every day to prepare breakfasts, lunches, dinners and snacks for her whole family, and all without neglecting her other chores. However, sometimes she also resorts to a few tricks to save time and effort during the process. For the tacos evening, in fact, Alicia has devised a brilliant way of not ending up with too many dirty dishes to wash.
Advertisement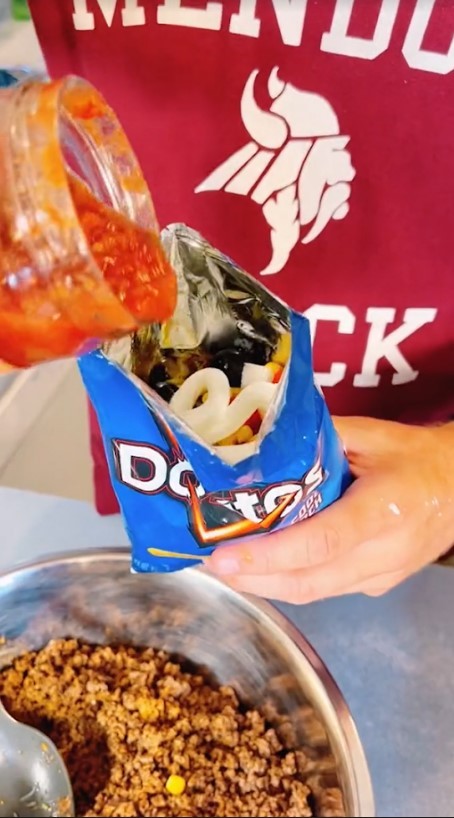 In many of her videos, Alicia shows the menu for each meal on the various days of the week - which are also shown in order to give some meal ideas to other families. One of these videos, however, caused a bit more sensation than others, as the woman showed off a creative method to serve the tacos dinner to her family. If you want to take a cue, it's very simple: open a packet of chips (crisps) purchased at the supermarket and insert the necessary ingredients into it, namely meat, tomatoes, sauces and whatever else you want to into the bag. Et voilà, dinner is served!
Most users were highly amused by this bizarre culinary proposal: the "tacos in envelope" are already becoming popular, both because they are extremely fun to try and because they save a lot of time and energy doing the post-dinner chores (i.e. washing up). At the end of the dinner, there will be far fewer dirty dishes in the sink to wash, and this seems to be why this strange dinner service habit is now catching on.
How about it? Is it worth trying this alternative service method to save time and energy, or do you prefer using traditional dishes? Write to us in the comments!