Grandfather learns sign language to talk to his deaf granddaughter: now he teaches children this form of communication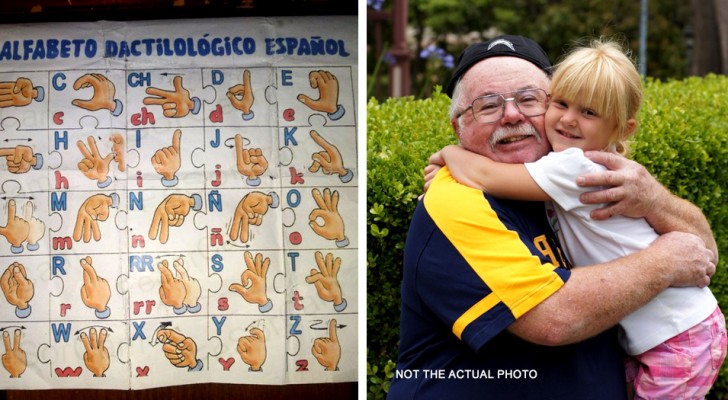 Advertisement
Do we ever stop learning in life? Probably not. There are many situations and people from whom you can always learn new things and, for this reason, it is not accurate to believe that our knowledge is ever complete and that we have nothing else left to learn. When you are young, it is normal for people to seek knowledge, but in adulthood it becomes a less pressing issue. But this does not mean that even elderly people, for various reasons, may decide to "go back to school" and get back into the game to enrich themselves by learning new things.
And this is exactly what happened to the grandfather we want to tell you about in this article. Let's find out about his story together.
via El mundo
Advertisement
Joan is a 67-year-old man who became famous on the web for sharing an image on his Twitter profile: a chart to refer to to learn the alphabet in sign language. Why did he do this? For one simple reason: one of her granddaughters, unfortunately, is deaf and does not speak and, in order to communicate with her, this grandfather made the effort to learn a new language and shared the experience with internet users.
This was a gesture that showed the man's love and kindness: it was a noble gesture to provide inclusivity in the family for his grandaughter with her disability. It was a display of unconditional love that led him to overcome the disability barrier and would allow him to communicate with his grandaughter about everyday things. It was a challenge that this grandfather accepted to enrich himself and his grandaughter's quality of life.
Just this gesture would have made him a special person, but the man who lives in Barcelona, ​​Spain, did not stop there and he put his new skills to good use. As he himself explained, he made himself available to teach other children this new language.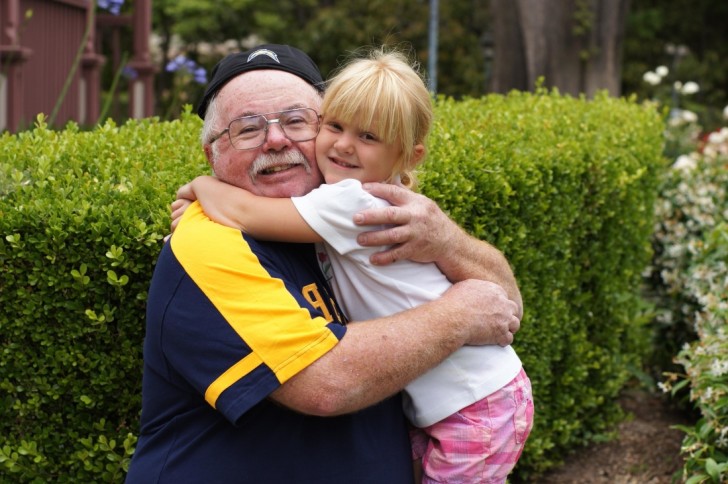 If we really think about it, this is a way to open the doors to encourage the inclusion and collaboration between people. Indeed, facilitating those with disabilities to feel part of the community and not feel excluded due to a handicap they have no control over is a show of great generosity and altruism. Therefore, we can not help but congratulate this grandfather and thank him for having shown us that learning has no age limit and that there can be a thousand reasons to decide to hit the books and broaden one's perspectives.
What do you think about this story?