Woman discovers she is pregnant with 2 pairs of identical twins: "I will have four babies at the same time and it will be crazy"
Finding out that you are expecting twins can be destabilizing for some parents, but how would you react if you find that you are expecting not one, but 2 pairs of twins? This is a more unique, rare case that happened to a mother named Ashley Ness. Ashley was a hairdresser, and mother to Chanel, 8, and stepmother to Isaiah and Zayden, 10 and 7. Initially, Ashely kept calm when she found out she was pregnant again.
However, when she had her first ultrasound, she was unable to remain as calm. Here is her story: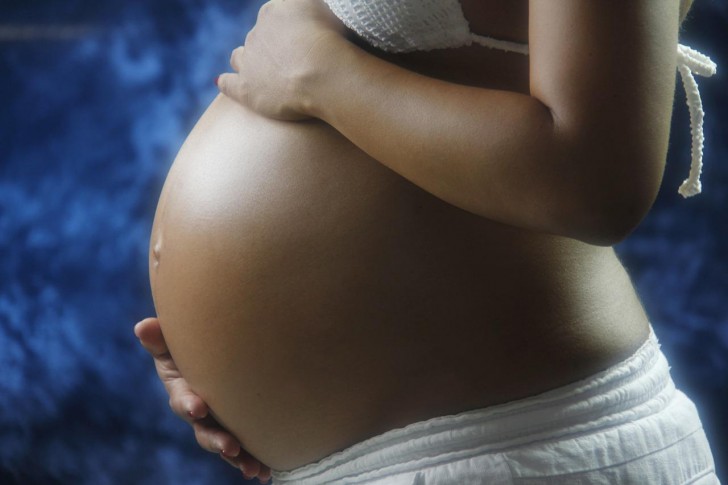 About two weeks after receiving the good news, Ashley found out she was expecting more than one baby. In fact, during the first ultrasound, the woman was speechless when the technician marked "A B" on the diagnostic images.
"I immediately exclaimed: 'Wait, wait. I will have two babies? Are they twins?'" she asked the sonographer. In fact, the news that she was going to have twins was nothing new to Ashley - twins are very common in her family. Ashley's grandfather was a twin and her mother has two twin brothers. She also has twin cousins. As for her husband, his mother was twin and his sister also had 2. However, she never expected the response she received from the operator: "She said to me: 'You're having 4 babies! ' I was literally blown away," said Ashley.
In fact, the woman discovered that she was actually expecting two pairs of identical twins: two males and two females. The odds of naturally conceiving quadruplets are extremely low, and the chances of this happening are between 1 in 700,000 and 1 in 1 million. And the odds of conceiving two pairs of identical twins in a single pregnancy are 1 in 70 million.
Ashley said later: "I will mix them up. I will forget who is who. They will play tricks on me. We will have to buy a new vehicle for eight or nine passengers. I am a very pragmatic person. I like that everything is planned, so I asked myself: how will I manage this?."
As soon as Ashley broke the news at the store where she works, her customers immediately got to work to help her in any way they could. Someone donated strollers, others brought clothes. A GoFundMe page has even been started to help Ashley with the expenses to come. The woman expressed her gratitude to all these selfless people: "I didn't expect so much affection from my clients! It moved me," she said.
Ashley has already chosen the names for the little ones: "The girls will be called Chesley and Chatham, while the boys Chance and Cheston. I am both terrified and excited for their arrival. It will be crazy," she commented.
We can only wish her the best of luck and that everything goes well.