Woman makes her own wedding cake at home the night before the ceremony: users criticize the result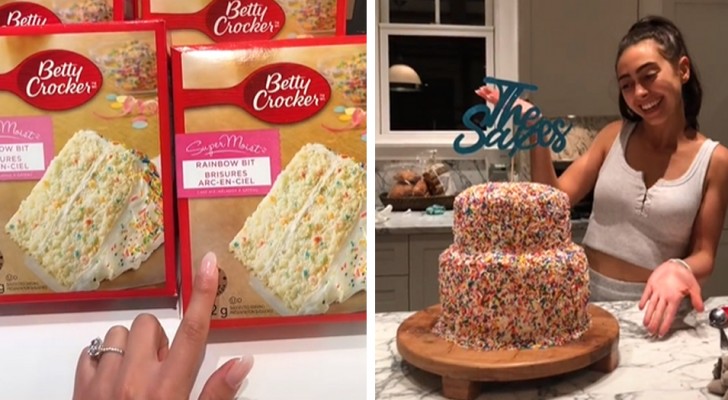 Advertisement
Organizing a wedding can be really tiring, given that you have to think about an bunch of details to make everything "perfect". But having to worry about making your own wedding cake seems like a bit too much. Not for TikTok user "darlinggoose", who showed off the final result of the wedding cake she made in her kitchen to the TikTok users. These users, however, did not miss out on this opportunity to criticize her action, especially since the cake in question looks much more like a birthday cake than a wedding cake, many said. Looking at the colored pralines and the shape of the cake, it does seem to have a "Happy birthday to you ..." look to it instead of "Congratulations on your wedding day!". What do you think about this?
Advertisement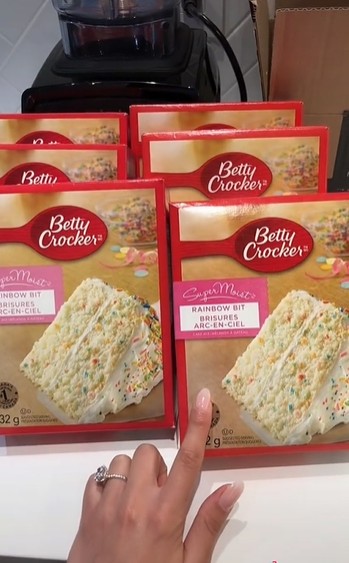 A wedding cake is perhaps one of those things that should always be entrusted to experts in the sector to make - especially in order not to run run the risk of some culinary disaster happening just before the wedding. This woman, however, wanted to go against all these standards and, very deliberately, she proved that she could bake her own wedding cake the night before her wedding. To make it, she used a cake mix she bought in a supermarket and showed in her video how she put it all together.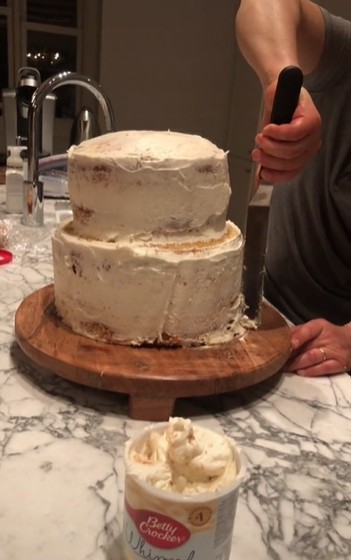 In the video, the woman shows her method of preparation: after having baked a few sponge layers, she began to stack them and cover them with icing. The final result is fairly decent - were it not for the fact that the cake seems to have been prepared for a child's birthday (especially because at the end of the process, the cake was covered with colored sprinkles). Many TikTok users commented on the video, asking the young woman if this video was, in fact, a joke.
Other comments were irreverent: "I can already hear your guests judging you", or even "I knew it was going to be awful the moment you showed the cake mixture boxes and said you were going to bake it the day before your wedding." And finally, another added: "It's a disaster - it looks like a 1-year-old's birthday cake. It's a giant "no" from me."
Advertisement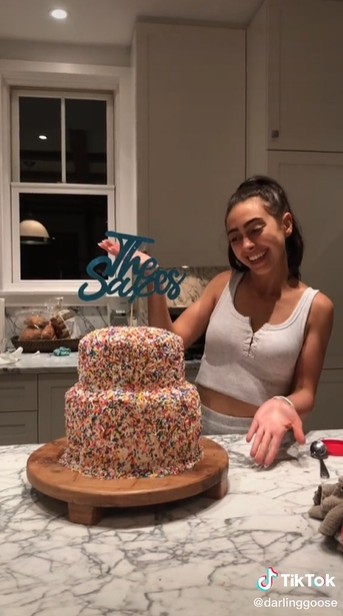 Other users, however, supported the efforts of the future bride: "You are beautiful, you make yourself shine and it's not about your cake", wrote one user; another commented: "It's her wedding! She can have any cake she wants! I also wouldn't want to pay huge sums of money for a wedding cake." Cost is certainly an important aspect of this matter and a good reason to make a DIY wedding cake: "I would definitely do this - 100%, for sure. Who cares so much about a cake that they would spend $ 500 dollars on it? And who will remember a wedding for the cake?".
What do you think - could you imagine a DIY cake at your wedding?