Couple adopts 7 siblings who were separated for years: "it took a while, but in the end they all came home with us"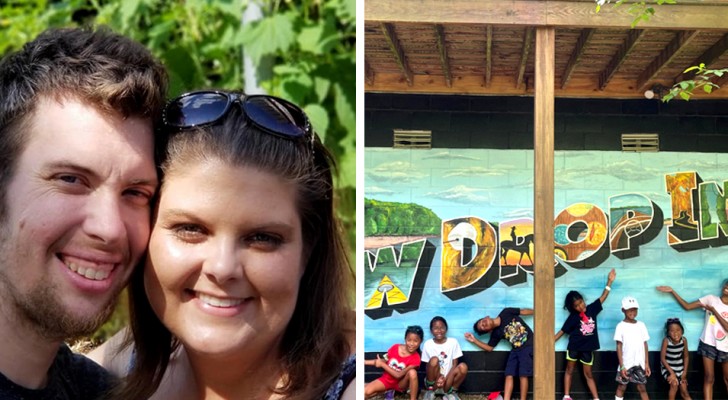 Advertisement
A couple from North Texas (USA) adopted seven Filipino siblings who had been separated from each other for more than two years. Chris and Jessica Milam, of Denton County, decided to adopt and raise two brothers and five sisters - aged between 5 and 12 - who had been separated from each other in three different child shelters in Texas.
The couple went through the adoption process which lasted several months to reunite and bring all the children home who, according to what the couple said, seemed destined to be with them. Let's find out about their story together:
via Fox7
Advertisement
Chris and Jessica intended to become parents through adoption, but admitted they hadn't imagined ending up with as many as seven children. Either way, they were delighted to welcome the little ones into their home, as they all seemed "extremely compatible". "From the moment I saw their profiles, I said," Oh, these are the kids for us. They love animals, they love to do crafts, they love plants - just like us," said Jessica. "We have two snakes, an iguana, four cats and a dog at home," she added.
The couple were also perfect from a "practical" aspect when it came to the size of their home and their flexible jobs (that allow them full management of the minors). "We designed the house to fill it with children, so we know we have the space we need. We are self-employed, so it's a little easier to take care of seven children of different ages," Chris said.
Given this, after eight months of red tape, the judge announced that it would be in the interest of the children to grant the couple's adoption request. The kids would take the family's surname and the documents were finalized. "They all said," Can we come home with you today, can we come today? "They were trying to negotiate to come to us as soon as possible. They were so excited to be together, but also to have parents who would be there for them forever," Jessica said.
"This means we will be together forever. We are finally a family," said one of the girls. "We now have a mum and a dad who will take care of us until we are adults and then we can take care of ourselves," said the eldest brother.
Advertisement
This is a story with a happy ending, and one which filled the new parents' hearts with joy. And this story about the adoption of the 7 kids touched the hearts of everyone who read about them.
We can only wish all of them a splendid future!