After 20 years of being homeless, this man has clear priorities: "I prefer to live on the street rather than abandon my dog"
When we see a homeless person, we automatically think that their life is miserable and unhappy. As a rule, we all agree that social and economic problems and pressures often force people to live on the street, but we must also acknowledge that some of these homeless people don't want to change their lives. This is the case of Naudy Ramón Valera, an elderly homeless man who, after being on the streets for 20 years, said he preferred this life in the company of his dog rather than living in a house without being able to share his life with his four-legged friend. Of course, in this case, it is the presence of a faithful dog - man's best friend - that makes the difference for the elder Naudy.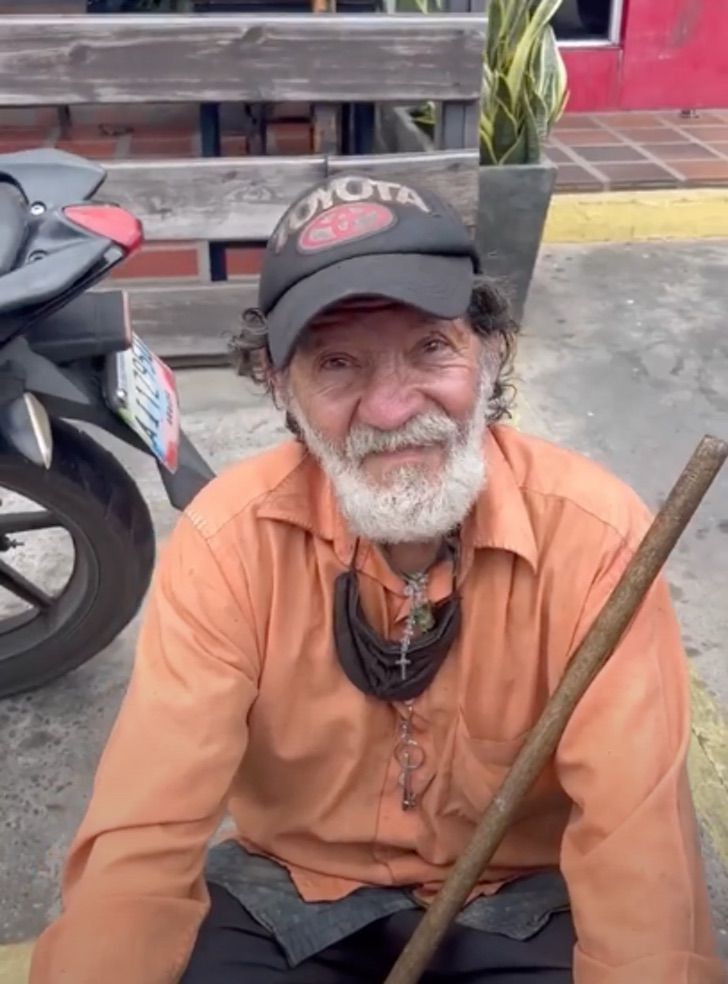 Naudy Ramón Valera has lived on the street for more than 20 years in Venezuela, after losing his job and family through various twists of fate. We learned of his story thanks to a post by a young Venezuelan influencer, Manuel Conetta, who partakes in projects to help the homeless in his country. The young man wanted to give Naudy Ramón Valera a day off the streets and, in the meantime, the old man told him his life story. This is how he learned of the homeless man's great love for his animals. Naudy is always accompanied by a dog and a cat, his faithful companions in adventures - and misadventures - on the street.
It is because of the presence of the animals that Naudy refuses to go to a shelter for the homeless, where animals are usually almost never accepted. "I'd rather live on the street than abandon my dog," the homeless man told Manuel.
The young man, although he was aware that he could not resolve the precarious situation Naudy and of all the others who are homeless, wanted to give the old man an unforgettable day. He took him to the barber, where he got his hair and beard cut, and then went on to various shops where the man was able to choose whatever clothes he wanted (within budget, of course).
Thanks to Manuel's post, Naudy's story has reached many people, who we hope will help the man with donations of food, clothes or money. Naudy will remain on the streets with his faithful to his travel companions - his beloved dog and cat - at least until he finds a solution in which his four-legged friends can stay with him in a shelter that allows all of them. Isn't this true love for animals?