Lovebirds in high school and with three divorces behind them, they meet up again after 20 years and get married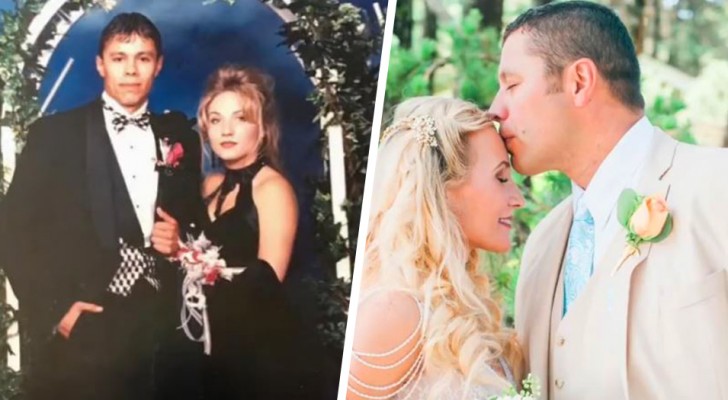 Advertisement
High school love stories rarely stand the test of time. As people grow and mature, they often drift apart or realize they want different things. However, in the case of Alysa and Tim Mounce, their story defied these odds. Alysa, 42, and Tim, 41, had a teenage relationship start in 1996. But after a while, the young lovebirds broke up, and they lost touch with each other for 20 years. They eventually both got married to other people.
The two, originally from Kaiser, Oregon, rediscovered their love for each other after they both got divorced from their partners in 2016. After separating from his ex-wife, Tim found himself thinking about Alysa and sent her a message via Facebook.
via Metro
Advertisement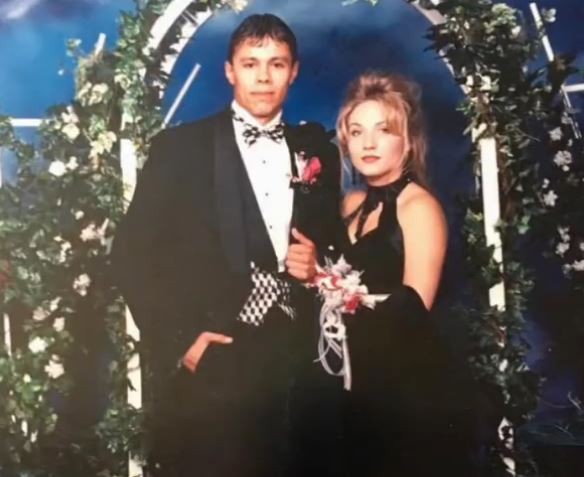 The two quickly hit it off and just seven months after they met up again - two decades later - Alysa and Tim promised to spend the rest of their lives together and got married in July 2016. Alysa, real estate agent, said: "Tim sent me a message right after Christmas in 2015. It was the first time I had spoken to him in 20 years."
"It was what they say about first love. Eventually our paths split, as do many do after college. When Tim texted me we started talking like old friends and our relationship was rekindled - almost like it was meant to be. We picked up from where we left off and it was great. He was exactly like I remembered him. He's a very funny person and I realized I still loved him."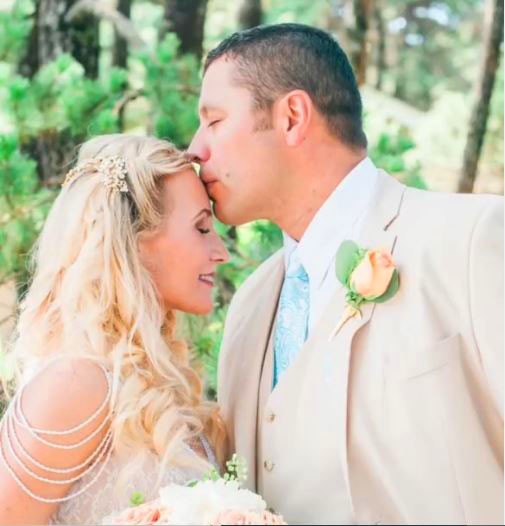 "We started dating in February and Tim asked me to marry him the following May. It all happened very quickly and by July 2016 we were already married." Alysa separated from her second husband in September 2015 - after a brief marriage that lasted only ten months. The woman explained that her previous husband was domineering and that the relationship was unhealthy. "I remained in my previous relationship when I probably shouldn't have. I longed for a family life and stability, but the relationship was unhealthy. I struggled with the trauma of the breakup and suffered when it was over. I was angry about what had happened and I felt lost," she explained.
Her divorce was finalized in early December 2015, and this was just a couple of weeks before Tim, a commercial entrepreneur, decided to contact her. He was in the middle of his divorce with his now ex-wife when he started chatting with Alysa again. The huge time gap didn't stop Alysa and Tim from getting back together. "Tim had just joined Facebook when he texted me saying he had been married for 15 years but was getting divorced. I encouraged him to try to settle the matter with his wife, because I already knew about the consequences of a divorce. Once we talked, I remembered how funny Tim was, and I knew I wanted to have that feeling again. "
Advertisement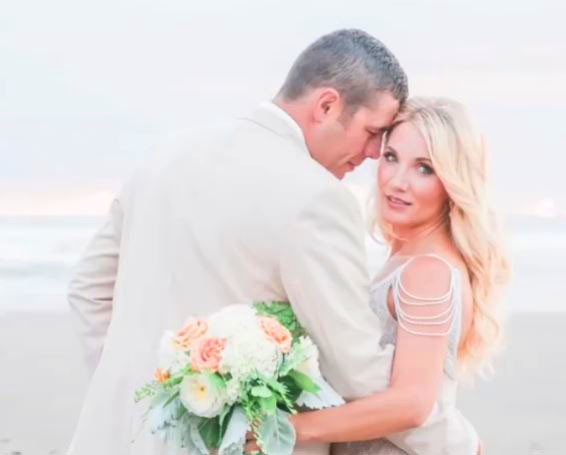 Tim invited Alysa to spend a Valentine's weekend with him on a romantic getaway that reignited the flame of passion between the two. After just three months of dating, Tim and Alysa got engaged and set their wedding date for the following July. The wedding was celebrated in Tim's hometown of Newport, Oregon, and the ceremony was attended by their four children (from their previous relationships).
"I felt like I was marrying a friend as well as the person I love. It is an incredible feeling to be loved for who I am and I feel accepted. We are very comfortable with each other. I feel like I am living in a fairytale. The timing was so perfect for both of us and I didn't care how quickly it all happened. We've been married for 6 years now, and it's still wonderful - we absolutely do everything together," Alysa stated. It looks like it was a relationship that was written in the stars.