A baby girl weighing over 6.5 kg is delivered by natural childbirth: her chubby face conquered everyone (+ VIDEO)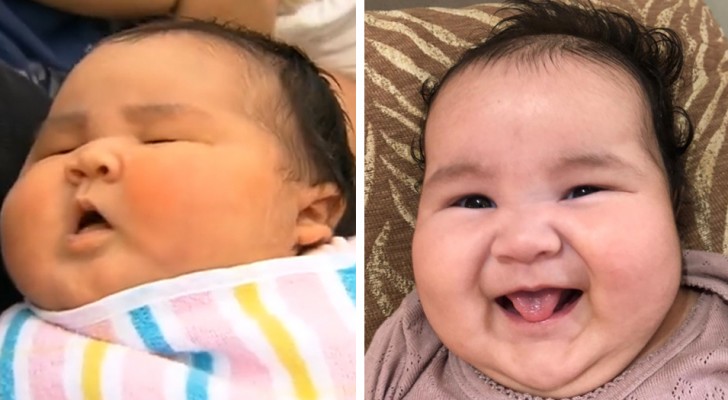 The birth of a child is always a wonderful event, welcomed by friends and relatives with great joy, but awaited for even more by the parents - who have been preparing for the event for nine months. Couples with several children certainly have more experience than those who are just having their first child, and they probably think they have seen it all and can no longer be surprised by anything that could happen. In all likelihood, Melis and her husband Ben Amey also thought like this when they discovered they were expecting their second child. Melis thought she had gotten used to being pregnant for longer than the average pregnancy period - with her first child, for example - but she didn't know that she would soon break all records.
via Facebook / 7NEWS Melbourne
Advertisement
Ben and Melis were truly over the moon when they found out they were going to be the parents of a second baby girl. Like so many couples, they hope to have a large family and were looking forward to welcoming their new daughter. Melis had already gone through the experience of being pregnant, and Ben was experienced with parenting - so there was nothing that could scare them about the latest pregnancy.
Notwithstanding this, Melis noted that her second pregnancy seemed to be more difficult than her first. Her baby stomach seemed to grow out of all proportion and everything she had faced during her first pregnancy seemed to be accentuated with this second pregnancy. During an ultrasound, the doctor revealed to Melis that the baby she was carrying was larger than average - even when compared to her first daughter, who was born weighing almost 6 kg (13 pounds). Despite this stunning news from the doctor, Melis wanted to keep her family tradition alive and give birth in a natural way.
Advertisement
Little Willow came into the world in March 2020, weighing over 6.5kg (14 pounds)! The little girl, fortunately, was born healthy and strong, with an incredibly chubby face. She immediately had to use rompers for 3-month-old babies and her older sister's diapers. This record weight beat all previous records, making Willow the "heaviest child in Victoria", a state of Australia.
The delivery was completely successful, even if it left the mother a little weakened; for a while, Melis had to use a wheelchair, but within a few weeks she recovered from the ordeal. The news of her incredible delivery, however, continued to go around the world, even in the months and years that followed: after all, how can you not be ecstatic about such a chubby little girl?