These four brothers are looking to buy their home, after losing both their parents in the space of only a few months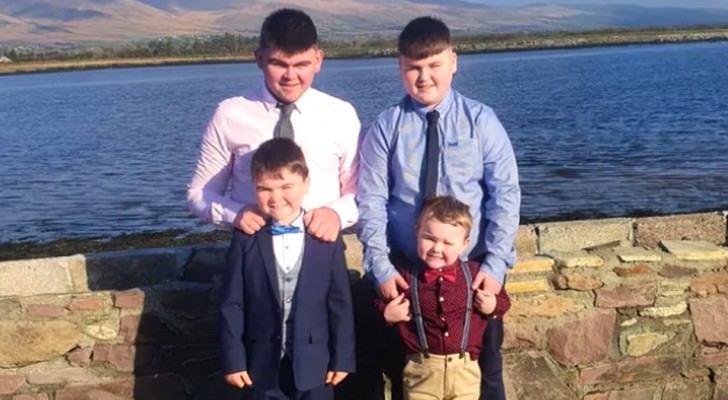 Advertisement
There some stories that, unfortunately, do not have a happy ending, despite all the efforts that may be made to reverse the fate of those involved. The history of the family in this story is unfortunately a striking example of this tragic truth. Fortunately, however, all was not lost and with the solidarity and help that came in from all over the world, many are trying to give a better future to four children, who lost their parents prematurely. This is exactly the tragedy these children have lived through: Patrick, Jack, Andrew and Conor are four brothers aged between 5 and 21 years old who, out of the blue, lost their parents to a terrible disease.
via GoFund Me
Advertisement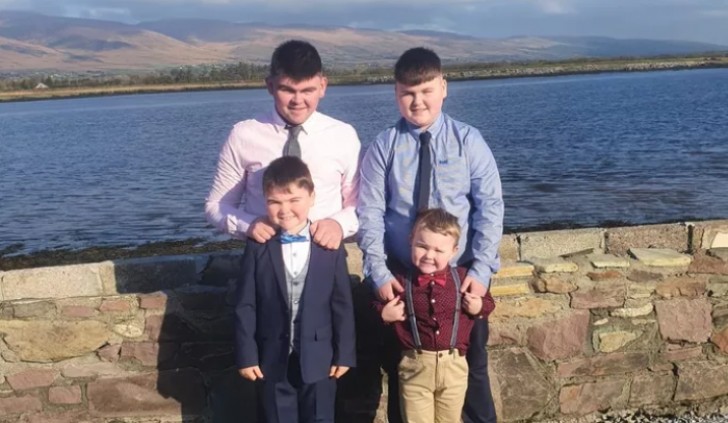 Padraig and Elaine Clifford, from County Kerry, Ireland, had been married for many years and together had four wonderful children: Patrick, 21, Jack, 14, Andrew, 8, and finally Conor, 5. But thes young boys have lost both thier parents, creating an unbridgeable void in their lives and exposing them to a traumatic experience that is impossible for most of us to fathom (or bare). Both parents were diagnosed with cancer and, sadly, they both lost their battles against this terrible disease. The boys, of course, are not yet at the age of majority, and this is why they are trying to do whatever it takes to help them purchase their family home, which they are currently renting.
Elaine died before her husband, aged just 41, and just five months later, Padraig, devastated by the loss of the love of his life, let himself go and the disease overtook him. Their children launched a fundraiser on GoFund me to try and raise some money for their future, and specifically to be able to buy the house where they currently live.
In May 2021 the boys' mom, Elaine, was diagnosed with stage four cancer, and after only a short time and a desperate fight, she lost her battle on August 28, 2021, leaving behind her husband with a broken heart and their four children. Despite Padraig trying to get on with his life and care for the children, in December 2021 he started feeling unwell: he didn't know that he too had a very aggressive cancer tearing through his body. After a brief fight, on January 25, 2022, and surrounded by his loving family and his friends, Padraig also passed away.
Now these children are left on their own and are trying to buy their home, to ensure their future. To do this, they need everyone's help. Support was not long in coming and, little by little, the funds the children need are being donated to their fundraiser on their GoFund Me page.