Young woman receives a touching request from her lonely grandfather: "I miss you, would you like to have dinner together and watch a movie?"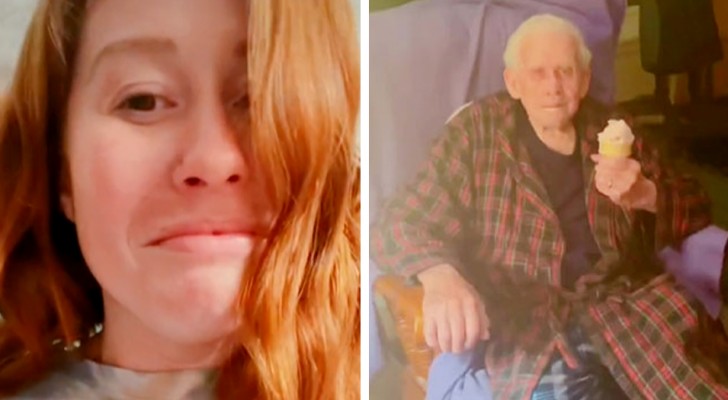 Advertisement
For older people, loneliness is probably the biggest "ailment" they have to deal with: no one is happy feeling lonely, but older people are often left to fend for themselves due to their advanced age. Children and grandchildren have to go on about with their lives and often, the time spent with loved ones, parents or grandparents, seems to become less and less frequent. Megan Elizabeth knew that her grandfather wouldn't live much longer and that, especially after the loss of his wife, the 92-year-old felt even more alone. The young woman entranced her followers on the internet by sharing the messages that her grandfather sent her one evening, asking her come around to keep him company. This granddaughter immediately rushed around to her grandfather's house, in a swirl of emotions.
via TikTok / meganelizabeth1016
Advertisement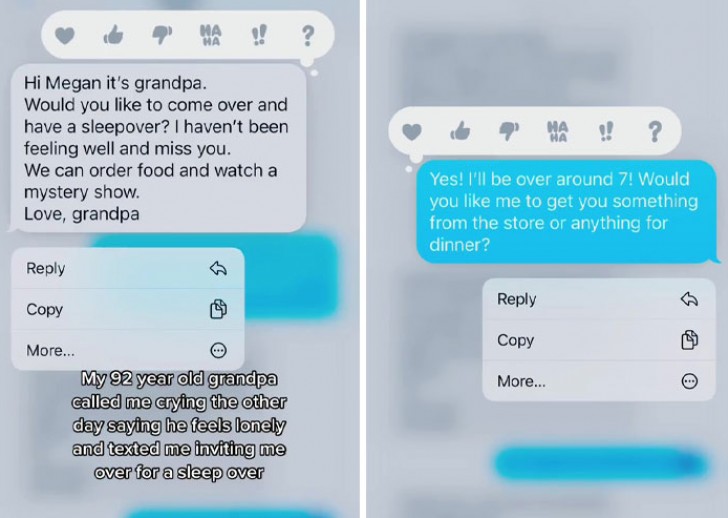 Megan got a message from her grandfather that she certainly couldn't ignore: "Hi Megan, it's your grandfather. Would you like to come here and stay overnight? I haven't felt very well these last few days and I miss you. We can order some food and watch a video. I love you, grandpa. " Did this message move you to tears? It did for Megan, and she didn't hide her emotions at the end of the video which she took later and posted to TikTok.
Megan, of course, immediately agreed to visit her grandfather and asked him if he wanted to eat anything special: "Could you get some applesauce? The cinnamon flavored one. And if you go to the store, could get some mashed potatoes? I'd like some mash because, having no teeth, I can only eat soft things ". Another request by her grandfather was to be able to have some strawberry ice cream. Naturally, all these requests were satisfied by Megan.
"Thank you Megan, you are my favorite granddaughter" was the heartfelt thanks from her grandfather.
Advertisement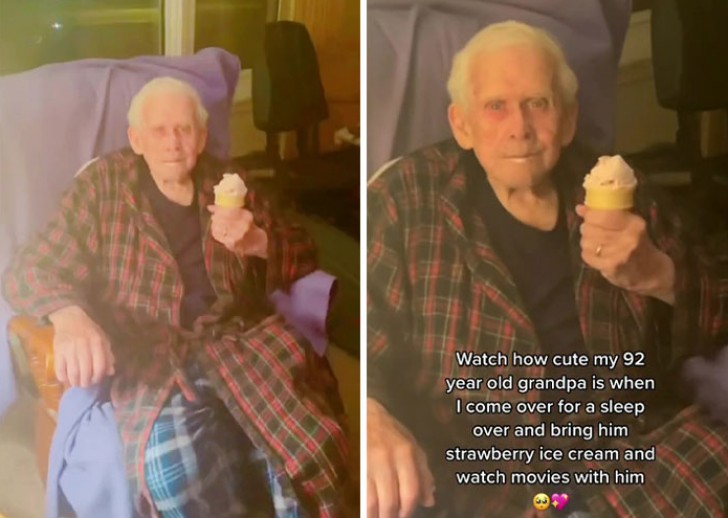 Usually, when we talk about a "pajama party" we think of young kids and them going to overnight with some friends, and non-stop chatting late into the night. This time, however, it was a sweet, old grandfather who made this request, which further underlined his abject state of loneliness. The two had dinner together and watched one of the grandfather's favorite black and white thrillers before retiring for the night. The elderly man, however, hadn't forgotten his granddaughter's old habits, so he brought her a glass of water for the night and a flashlight - in case she woke up during the night and was scared by the dark. On the other hand, a torch at 29 years of age can always be useful. The next day, the old man woke Megan up early to say goodbye before she had to go to work.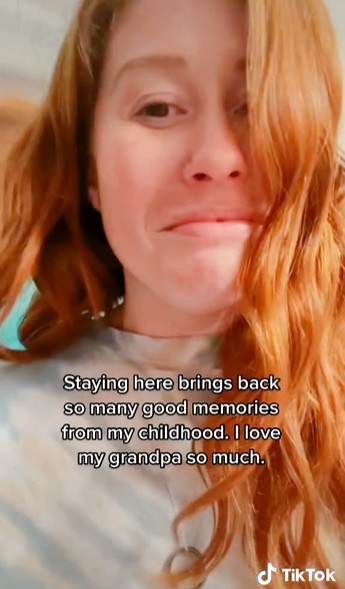 Megan told her followers how attached she is to her grandfather: during her childhood he was a key figure for her and her family, along with her grandmother. "I am so lucky to have grown up with my grandfather and grandmother (may she rest in peace)," she wrote on Instagram, "I am so happy that, above all, he showed so much love for grandmother while she was alive. I believe in love and loyalty thanks to this man. He is my hero. "
On the Instagram post, she wrote down an important life lesson she thinks she has learned: "It is important to live in the moment, but it is important to live in the present with purpose, so that when you are 92 years old, you can look back and smile at all the people that you loved, the memories you created and the life you chose to live ".
Advertisement