"I have a bunker with all the food and essentials to survive for at least two years: I am prepared for the end of the world"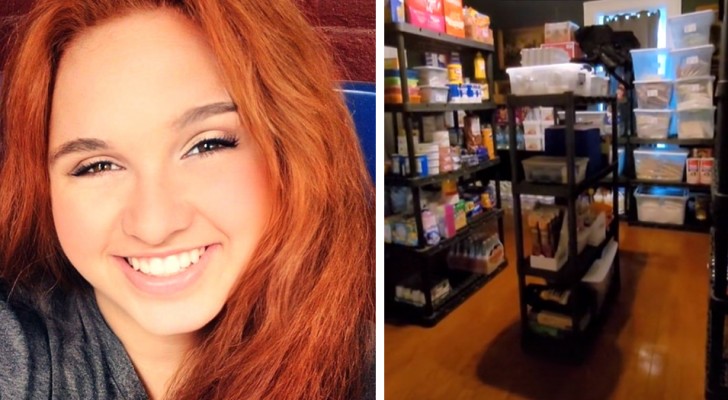 Advertisement
Rowan MacKenzie-Fraser is a 38-year-old American woman who has been stockpiling food and essential first aid items for 11 years. The reason is simple: she is preparing for the "end of the world". For years, she has been actively restocking her home bunker for wars or exorbitant price increases, and on her TikTok channel she publishes numerous videos in which she advises everyone to take action as soon as possible. At this current time, the American housewife has managed to store a lot of goods for herself and her family so that she can survive for at least two years. But we believe that the purchase of goods will not stop there.
via TikTok / rowanmackenziefraser
Advertisement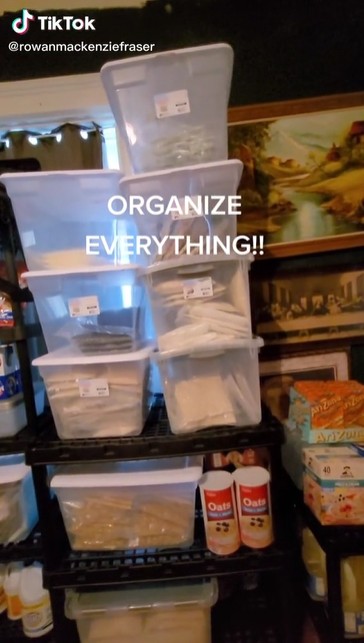 Obviously, although she is not the only one in the world to prepare for such an event, Rowan has faced numerous criticisms from others: and how can you not be a bit puzzled by seeing someone engaged in this somewhat strange behavior? But today, the 38-year-old American woman has hit the headlines precisely because of her bizarre actions. At one time, perhaps, it could have been considered an absurd practice, but as time has passed and the world has changed, many users have started to take this outlook / philosophy seriously (aka "survivalism" or "prepping"). The Covid-19 pandemic, in fact, gave us experience what it means to go to the supermarket and not being able to find some essential products on the shelves. The war between Russia and Ukraine in Europe in 2022, is beginning to produce the same effects and the prices of many products have begun to rise dramatically.
Advertisement
Over time, Rowan had a bunker built at her home, costing approximately £ 7,650 pounds (± $ 10,000 dollars). This woman is ready for any eventuality: "I had the secret bunker built to prepare myself. Stored in it, I have enough provisions for a family of three to survive for about two years. I am preparing myself now, as you never know what might happen tomorrow".
In total, she Rowan believes she has spent the equivalent of £ 15,000 pounds ($ 19,800 dollars) on food and other survival items. To be frank, the 38-year-old American has also thought about buying weapons, in case she is forced to defend herself and her family. The apocalyptic scenario imagined by this housewife really looks like it comes from a movie, but many people are starting to understand the importance of having food supplies to hand - both to avoid waste and to save money when there is a sharp increase in prices of certain consumables.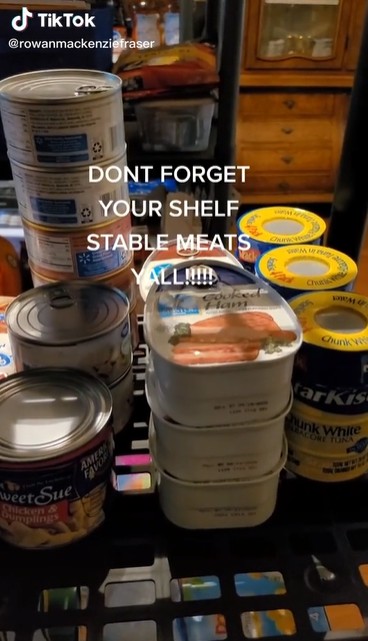 Rowan has no doubts: "I believe that everyone should be prepared to some degree, as food is necessary for life and everyone should have something extra for an emergency. The day has come when being prepared is a blessing, as food will disappear and become too expensive in the event of war. Eventually we will all suffer from the side effects. " She added: "My friends and family think I'm crazy, but I always tell them that when the time comes, they won't call me crazy anymore. My best advice is: don't panic. Breathe, stay calm and make a list of what to do and when. It's easy to get overwhelmed and panic about purchasing supplies, but there is no need to. I'm not evangelizing this practice. "
And what about you? Do you have a plan for the "end of the world"?
Advertisement