Young boy gives a Valentine to his classmate by turning up in a suit and with flowers at her door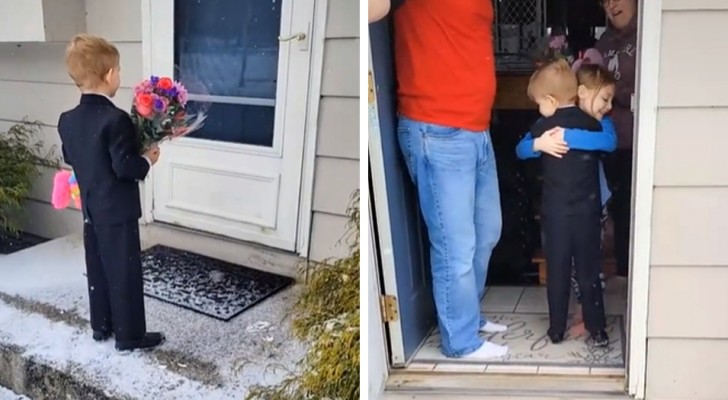 Advertisement
If you think that only teenagers and adults can declare their love and affection for their partners (who those they admire from afar), then you are very wrong  - even children are able to amaze us with their actions. This is the case of a child who, on the occasion of St Valentine's Day, decided to declare his affection for a classmate. Everyone imagines that children, in these cases, just exchange sweets or simple love notes at school, but this young boy, on the other hand, decided to take an even more special step. The child dressed as a true gentleman, in a nice, dark suit, and went to his classmate's house with a bouquet of flowers and a fluffy toy. He was nervous, for sure, but who wouldn't be nervous at a time like this?
The delightful, moving scene was filmed by the boy's mother, who naturally helped him to plan everything for this special day.
Advertisement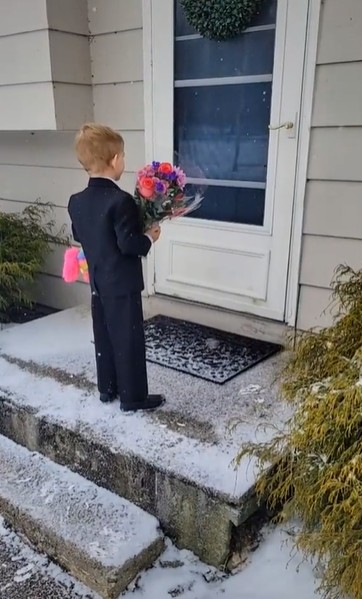 The video of the scene went viral on the internet, especially on Valentine's Day, the occasion in which all men declare their love to the women in their lives, or simply reaffirm their affection for them. This little gentleman was no exception: fully formally dressed in just a suit, he went to knock on the door of his classmate, Lyla, despite the fact that it was several degrees below zero outside and it was snowing. The child's father opened the door for him, but the young man was not afraid and with much courage, he asked to be able to see Lyla: "May I see Lyla?" he asked. The little gentleman was holding a giant bouquet of flowers and a fluffy toy to give to his "sweetheart". With great poise and dignity, then, the boy handed the flowers to the girl and then took a step back, off the threshold, so as not to dirty the floor with his muddy shoes.
A moment later, Lyla hugged him, thanking him for turning up at her home, just for her. At that point, the mother confirmed that her young son's nervousness had definitively dissolved.
Advertisement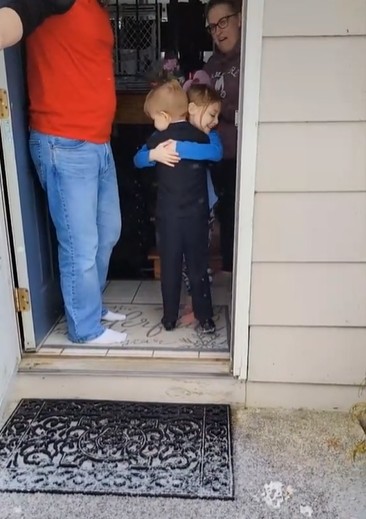 The comments posted below the video on TikTok, are varied, but all of them praise the touching gesture made by this little gentleman. Many comments are ironic and come from women and girls who, unfortunately, "have not yet met a man such as this in their life!".
In some cases it could be said that it would be enough for us to behave like the child in this video to make the world a better place - made up of love and kindness. Don't you think so?
Advertisement