Youth sees an old woman queuing to put the gas in her car and decides to pay the bill: a boy with a heart of gold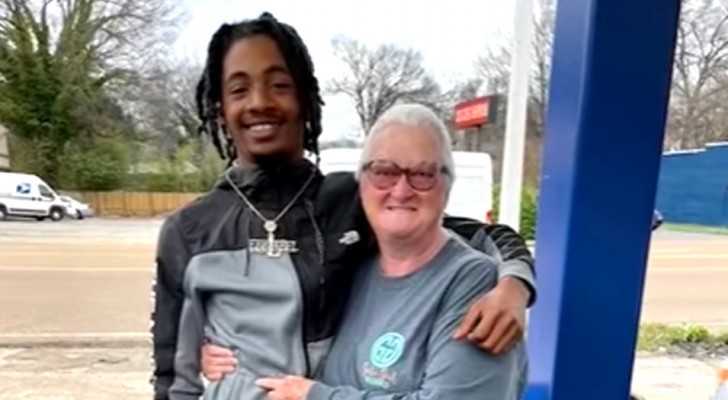 For those who drive a car it is clear that part of their monthly salary will necessarily be used for refueling and maintenance of the vehicle. It is also obvious to everyone that without gas or petrol, a transport vehicle will never be able to move on its own. But it is a pity that refueling your car too often is generally a big expense, and definitely not insignificant. Despite everything, we cannot do without transport and, for this reason, we continue to spend money on gas and petrol. How much we would like it if just once someone at the filling station put gas or petrol in for us for free!
via WREG News Channel 3/YouTube
Advertisement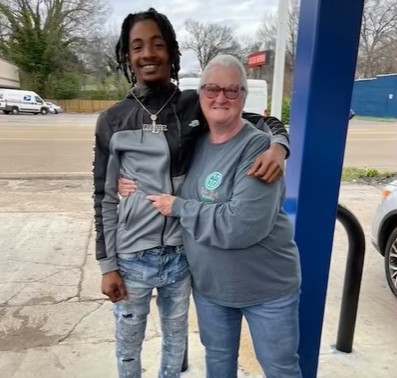 What we want to tell you today is the story of Olivia Jennings, an elderly woman who lives in the American city of Memphis and who had a really positive and unexpected experience with a couple of local, young people while waiting in line at the filling station to put gas in her car. While there, she was listening to the laughter and the funny banter of a couple of guys from the city behind her. Wanting to join in, she approached them and started exchanging a few funny jokes. The boys were so amused and surprised by how amusing and funny the old lady was that one of them stepped forward and offered to pay for her gas refueling bill.
At first she thought it was just a joke, but they were serious. The boy from Memphis took out a $ 20 bill and paid out of his own pocket for a full tank of gas for the old lady who was in the queue in front of them. Olivia Jennings was incredulous and ecstatic at the same time: do such kind and polite guys really exist today? It actually seemed a rarity, but instead everything that was happening to the woman was absolutely true!
After that kind and unexpected experience, Olivia Jennings decided to publish on her Facebook profile a photo taken at the petrol pump just outside the city. In the photo, the woman poses smiling next to the kind boy who had decided to pay for the refueling for her car, without asking anything in return: "This guy just paid for my gas refuelling. Tell me once more what you think about the youth of Memphis!", wrote the woman.
So it is really true that we shouldn't leap to snap judgements: nowadays, there are many young people who still believe in values such as kindness, generosity and respect for the elders of a community!