An elderly, lonely woman asks a young man if she can sit down to have lunch with him: a friendship is born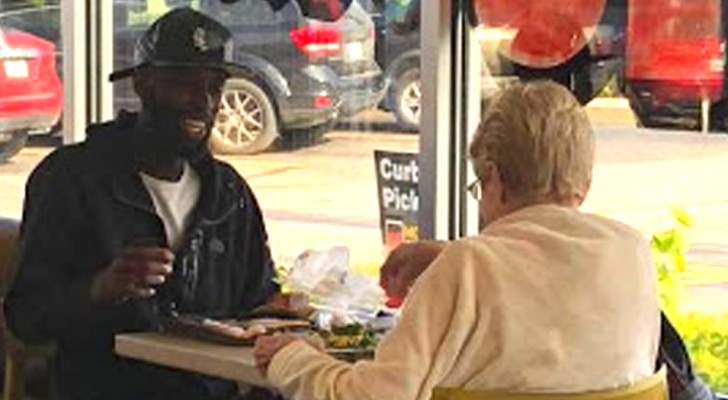 Advertisement
"Be the change you want to see in the world", - this is the famous quote from Mahatma Gandhi who urges the individual to promote actions aimed at individual and collective change. It is a maxim that teaches us not to turn away from our fellow man, but to be kind in approaching any situation that requires it. The photo we show you today has gone around the world, becoming viral precisely because of the kindness that shines through it. A young man is having lunch with an elderly lady; the two have just met, and the woman asked the young man if she could sit at the table with him. Unlike other people, Eric quickly agreed to eat with her and have a conversation with this woman he had just met. A couple of people who witnessed the scene couldn't help but take the picture and share this beautiful story.
via Facebook
Advertisement
Amanda Marquell Craft, a teacher, was enjoying lunch with a colleague of hers when she witnessed a couple of very different scenes. At first, Amanda saw an elderly woman approach some younger people, probably asking them to sit with her, but they refused. Later, a completely different lady made the same request from a guy who was having lunch alone. The older woman seemed to be feeling particularly lonely and asked the young man if she could sit at the table with him. The boy answered yes without hesitation and, after introducing themselves with a handshake, they started chatting as if they were old friends. The response of this boy, a certain Eric Haralson, aged 28, was completely different to that from the other young people who, rather coldly, refused to eat with an elderly woman.
Advertisement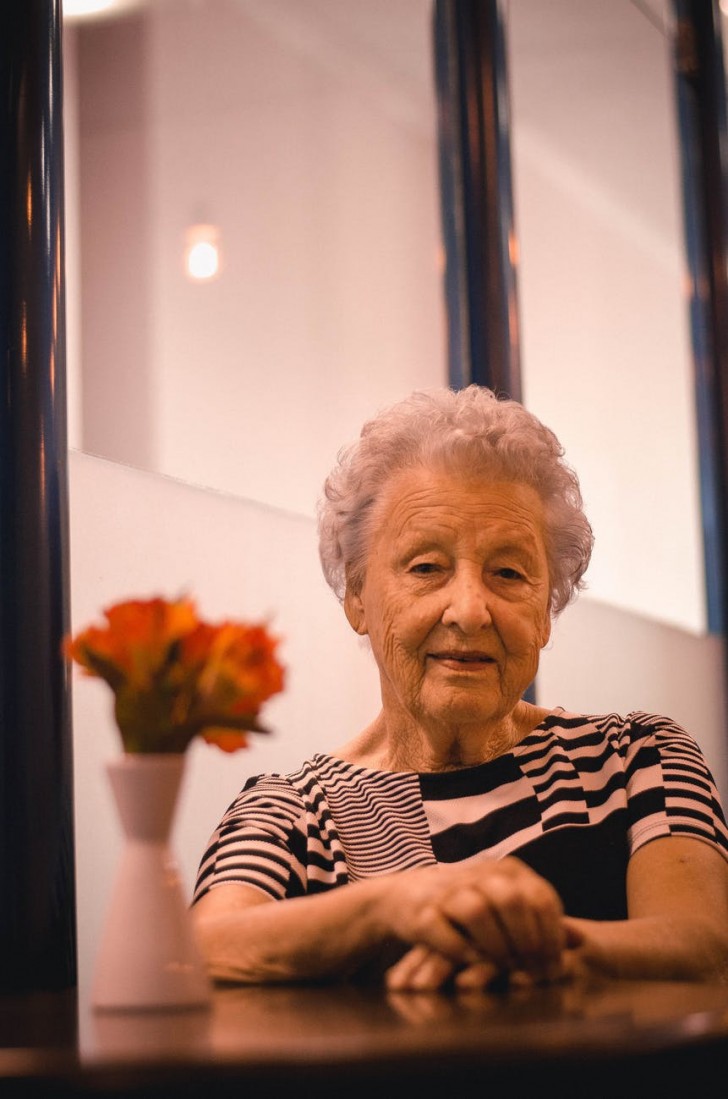 Eric and the unknown woman chatted for 45 minutes and eventually exchanged phone numbers, hoping to see each other again and to continue sharing this newborn friendship. The photo received a lot of attention and was shared by thousands of users, inspired to do the same by this touching story. Eric was inundated with positive messages and was very happy with them, of course. But he also added that "Everyone who knows me knows this is just the kind of person I am. But I really appreciate the love shared with me!".
Loneliness is something that should not be underestimated, as it is very difficult to live without socializing with someone, without sharing a meal and without being able to have a chat with someone other than ourselves. Unfortunately, loneliness is a condition that mainly affects the elderly, who are slowly approaching the end and seem to become more and more alone over time. Think abou it- would you like to be alone? If the answer is no, then we should immediately try to behave with others as we would like others to behave with us - just like Eric did.
Advertisement