"You are the best mom in the world": flight captain thanks his mother during a flight (+ VIDEO)
Mother and son naturally share a very intense bond throughout their lives and it is normal that in adulthood, children want to repay all the love and care that their parents gave them when they were growing up. This is especially the case if the parent had done everything possible to get the best for their child. No wonder, then, that a man who wanted to publicly thank his mother, after having achieved the peak of his working career. The video of an airplane pilot speaking into a microphone and praising his mother in front of all the other passengers, went viral on the web for this very reason.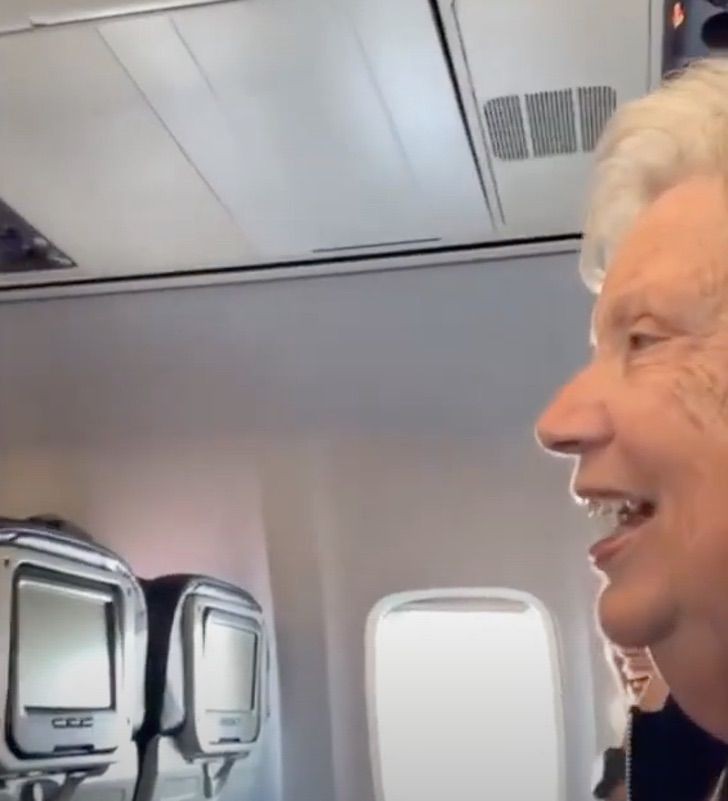 "You are the best mother in the world" are the words of the plane's captain who was flying all the passengers that day to their destination. Michelle A., the plane's captain, wanted to surprise his mother, who he knew was on the flight passenger list. And through the plane's microphone, he gave her his affectionate message. Her surprise was complete, since his mother absolutely did not expect to receive such a message from him in front of everyone.
It all happened by surprise, and in the midst of the routine announcements: "There is a special passenger on board," said the captain. And indeed, on that flight was his mother, who in the past had been a flight attendant herself, many years earlier, for a now defunct airline called Capital Airlines and who later merged with United Airlines.
In the special announcement, the woman's son is heard asking, "If there is an ex-Capital Airlines flight attendant on board, could you please raise your hand?" The woman at that point felt something was going on, but she was still confused as to what she was actually going on. Despite this, she raised her hand, and smiling the captain added: "Because her son wants her to know that she is the best mother in the world." At that point, all the passengers on the plane applauded the moving scene they had just witnessed.
"I thought I would cry with joy," the woman said amid the applause from the entire plane. The whole scene was recorded by the captain's wife, who then came out of the cabin to greet and kiss his mother.
What can we say? Wasn't this just a great sign of affection and love for this parent?!