Teenager argues with his parents and so builds a cave in the garden where he can take refuge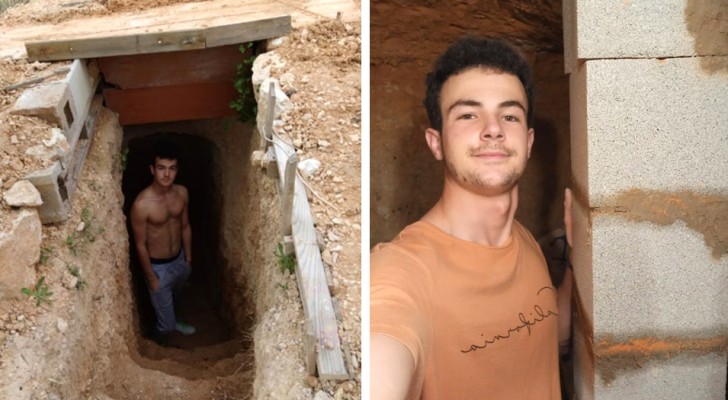 Advertisement
Relationships between parents and adolescent children can easily go sour and become tense - this is nothing new. There are various ways to deal with these situations, on both sides, but we believe that young Andrés Cantó has found a very special method - which allows him not only to vent his anger, but also to get back in shape and create a space for himself to exercise his independence. Wanting independence from parents is typically what drives a teenager into conflict with his or her parents.
One day in 2015, Andrés quarreled with his parents and, as a result, he decided to start digging a cave in the backyard. At the time, no one thought it would be a good idea, but after about 6 years the young man can finally be satisfied with the result.
Advertisement
When you're a teenager, you always want to be independent. We start to question the authority role of parents and we start to do more and more by ourselves and using only our own initiatives. The young Andrés Cantó, following a quarrel with his mother and father, decided that he would build his little "corner in the world" in his garden. In 2015 he began to dig a hole, and slowly, with the help of a friend, he was able to create a real cave where he could take refuge any time he feels like.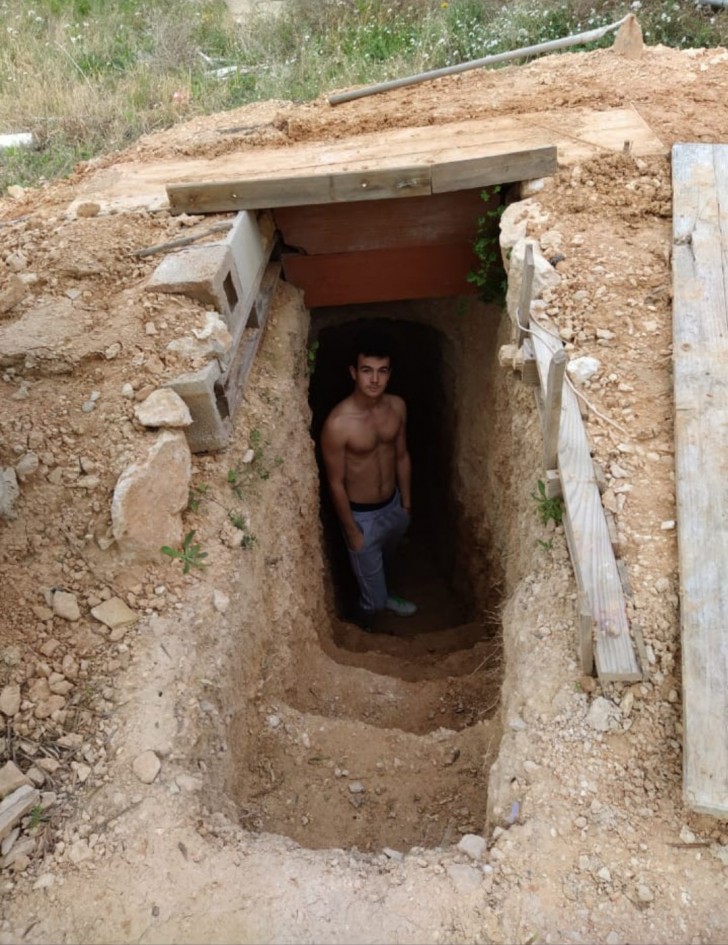 The 20-year-old Spaniard, a resident of Alicante, put a lot of effort into the construction process and tried to solve the various structural problems that were encountered as construction advanced. During 2019, he built his first room, which he described on Twitter. The room has an entrance consisting of a 2-meter vault, reinforced with large stones, to make it resistant and to give it a nice shape. And on top of that, the young man has even installed pipes for heating, so that the cold will not be a problem in his new home.
Advertisement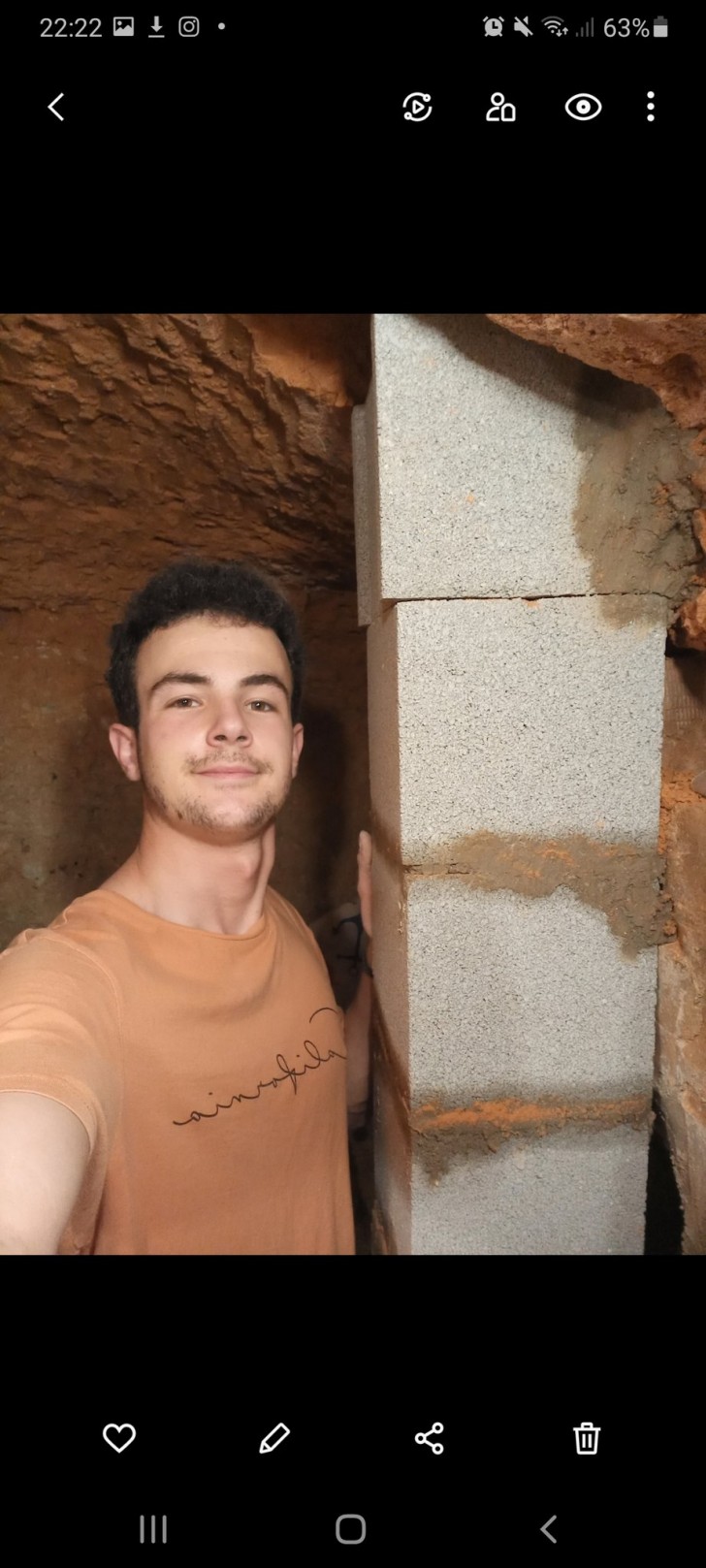 The construction process was long, it is true, but during the elapsed time, the young man got back in shape and found an activity to dedicate himself to during the Covid-19 pandemic. As of now, and in addition to the entrance, there are two rooms ready for occupation. In addition, Andrès has managed to bring in heating, Wi-Fi and a stereo. These are small additions, but they do help to make the refuge more comfortable.
So, how did he do it? Well, mainly with a pickaxe and a lot of willpower.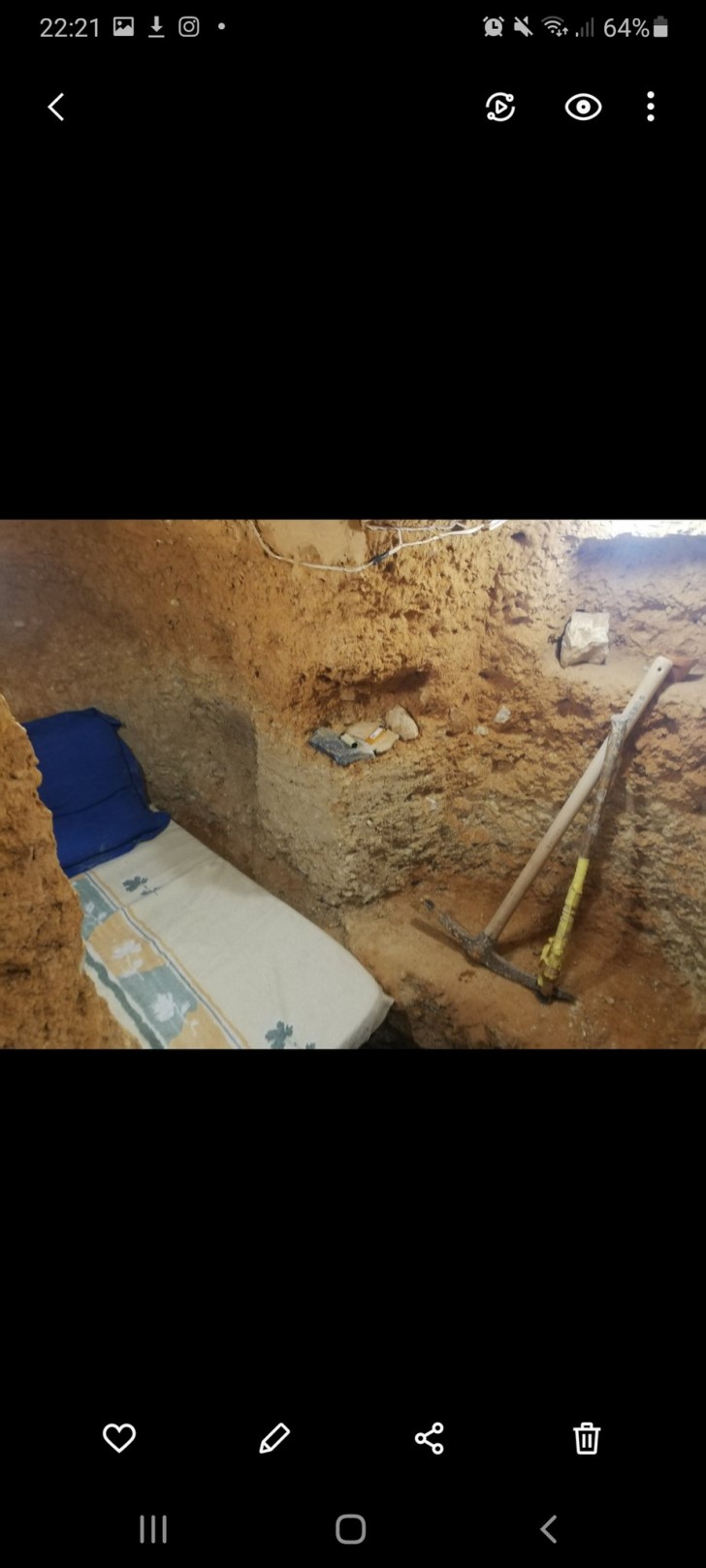 What can we say? Clearly, this young man doesn't need to go to the gym given the amount of brutal digging work he does every day. We do not know if the cave will actually be habitable, but what is certain is that the negative drives of this young man have been channeled into an ambitious and commendable project - especially considering his age. Everyone needs to find their own way and a place in the world to find peace, and it seems that Andres has found it.