Woman who was put up for adoption as a baby finds her biological sister living only two blocks away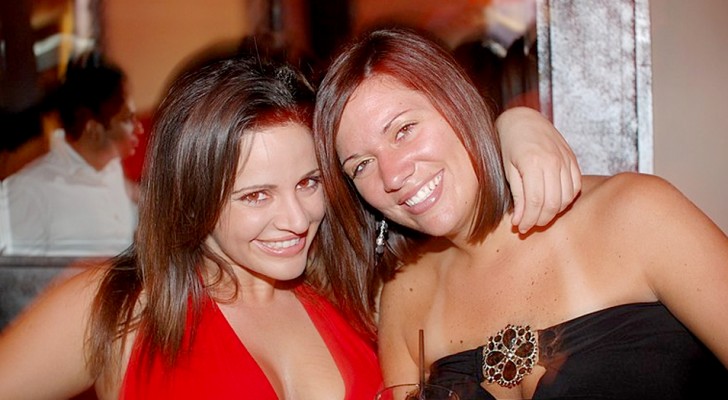 Advertisement
It is not easy to keep a secret forever, especially if this secret can completely change the beliefs one has about one's life and family. This is something that Sherry Mikos knew very well. Sherry was an American woman who became pregnant in 1965 but who kept her pregnancy secret and mentioned it to nobody but her stepfather. He had advised Sherry to give birth and then to put her infant - a little girl - up for adoption...
via Fox 5 Las Vegas
Advertisement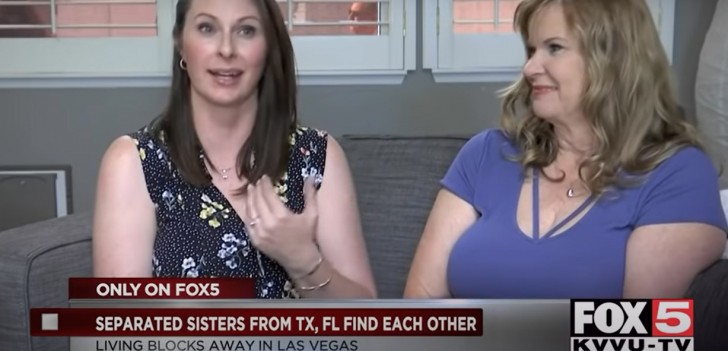 Sherry's biological daughter, Laney Gifford-Topacio, was adopted by a Texas family when she was only three days old. Up to the age of 18, Laney firmly believed she was the natural daughter of her adoptive parents - but obviously, she was very wrong. When they told her the truth, Laney was troubled by this knowledge, and so she decided she wanted to investigate her true family origins, her actual roots and if there were any other family members still alive with whom she shared a biological connection. Having decided to do this, she then took a DNA blood test.
For two years, the test produced no biological matches with anyone in the world. Then, in 2018, Laney discovered she had a younger half-sister named Aly Mikos. Aly had kept their biological mother's surname and she grew up in the state of Florida, where she had lived with her mom until her death in 2005. Aly knew she had an older sister somewhere in the US, but she didn't know where. Everything changed forever when Laney sent Aly an email explaining who she was and her background. After conversing online for a while, they finally decided to meet...
Advertisement
Fate smiled kindly on these women by allowing them to find each other. Eventually, when they decided to meet, they both found out that they lived in Las Vegas, and were only about two blocks apart: "We both lived in the northwestern part of the valley, literally two blocks from each other!" told a surprised Lacey, "Now I finally have a little sister. For my whole life I wanted to say that out aloud, and I never could when I was growing up!"
The two sisters are now sharing everything. Both their families have met and have even celebrated Aly's 40th birthday together. They have not focused too much on their turbulent family past, but are building an affectionate and trusting relationship that can lay the foundations for a bright and happy future!
Congratulations!
Advertisement