Mom teaches her daughter how to be autonomous and independent by "paying" her to do the housework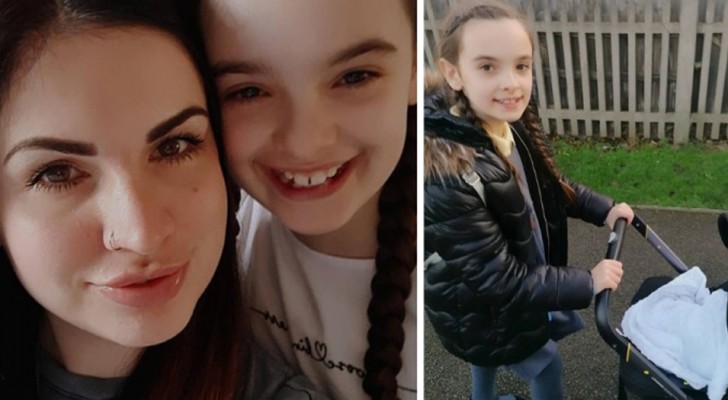 Advertisement
Should or shouldn't children participate in household chores? There are conflicting opinions among pedagogues: those in favor argue that these activities even strengthen the education of the little ones. Those against it think that the only duty children should have is to play. An English mother posted her experience of child rearing on social networks. Her solution was to pay for the work done by her nine-year-old girl with pocket money, a choice that has raised quite a few eyebrows on the net ...
via Mirror UK
Advertisement
There are those who say that children shouldn't have do anything and those who argue that at every age there are different chores that can be carried out even by the little ones. Mothers generally favor the second theory: having children help them with housework as if it were a game. In a sense, this is a way of recognizing a small amount of autonomy. In addition to stimulating children and making it an educational game, for mothers, doing housework with their children is a time to convey some of the most important values such as respect for the home and the importance of order.
Also according to these mothers, teaching children to take care of the house is useful in providing them with very important skills for their future independence.
Advertisement
Jourdain Goodwill, 31, is a mother of two girls: the youngest is only one year old while the eldest daughter - Darcey - is 9 years old. The woman said she often involves her eldest daughter in the housework. Despite her young age, Darcey is rewarded with a weekly allowance of £ 4.50 to put away her dirty laundry and clean her bedroom.
In this way, the mother wants to make her daughter responsible for managing her room and her modest finances, because by helping with the housework Darcey saved more than £200 on the GoHenry virtual account: a debit card specially designed for children and their pocket money. Now, the little girl has enough money to afford a new television for her bedroom and is excited to be able to work with her mom again.
In short, an interesting idea to stimulate children from different points of view by getting them used to being autonomous. In fact, this mother's initiative was not received in a negative way by psychologists at all.
Of course you shouldn't overdo it, but empowering your children is perhaps one of the most important tasks parents have!
Advertisement