She becomes pregnant during the lockdown and gives birth to four children in less than a year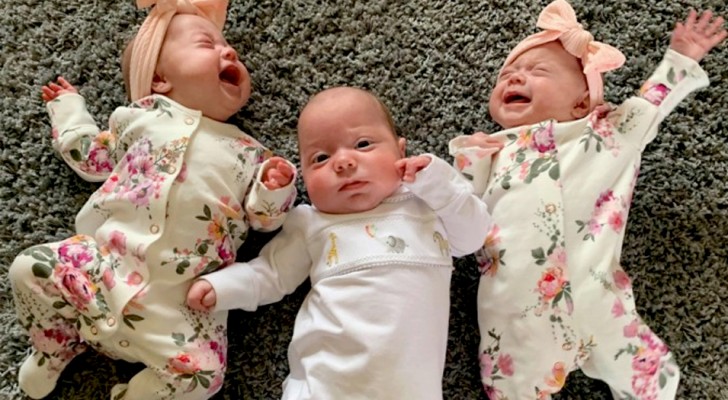 Advertisement
Sometimes, isolation from the world can produce real masterpieces. Whether we are talking about works of art or ingenious inventions or wonders of Nature, it must be said that the lockdown that forced billions of people around the world to lock themselves up in quarantine to escape the clutches of Covid-19 has paid off. Ask Jessica Pritchard, a mother from Sheffield in the UK who managed to get pregnant twice during the months of quarantine, and give birth to four children in less than a year: how did she do it?
via Mirror UK
Advertisement
When the total lockdown started in the UK in March 2020, Jessica was already pregnant and awaiting the arrival of Mia, their second daughter who would be born two months later; but then in October of the same year, the English woman who works as a teacher and who in the autumn was still at home on maternal leave, discovered thanks to a specialist medical visit that she was expecting triplets, an already rare case in itself that coupled with the fact that the woman had given birth to her second daughter only five months earlier is truly unique and unrepeatable.
When Jessica found out she was expecting not one but three children, she was left speechless, as was her husband Henry: "I was alone at the time of the scan due to the COVID rules and the sonographer initially said I was expecting twins, which was it was a shock in itself, but then he kept looking and said he had found a third one. I waited until I got home to tell Harry everything as it was very early and there could be potential complications with triplets, and I didn't want to talk about it in front of everyone."
Advertisement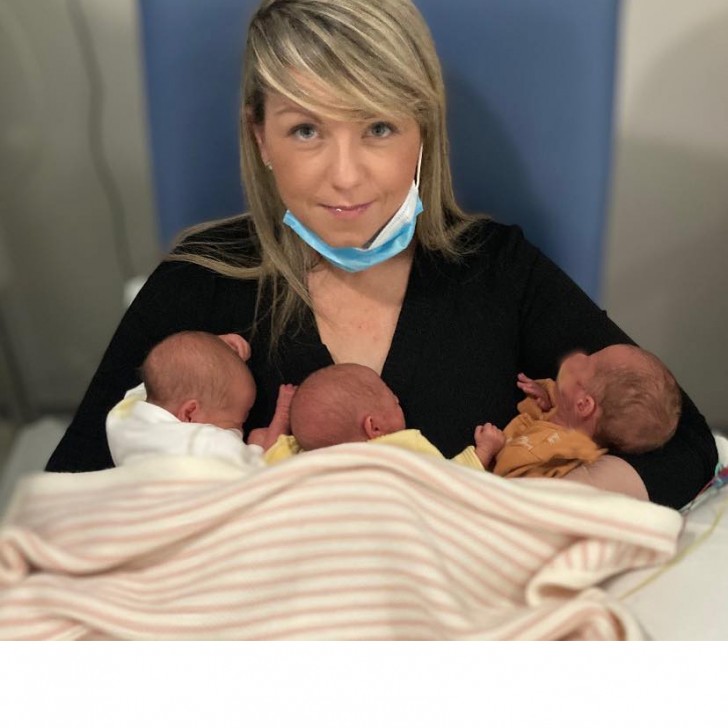 But Molly, the eldest daughter of Jessica and Henry, who had already turned eight and was old enough to take care not only of the new arrival Mia (who was only five months old at the time of the announcement of the triple pregnancy) but was also looking forward to welcoming her three new siblings, all triplets: Ella, George and Olivia!
And now that there are five mouths in the house to feed, how does Jessica Pritchard get to grips with every household chore besides being a full-time mother? The woman replies: "Besides the fact that it takes longer to feed them all, there are also three diapers to change instead of one. Now, the triplets have an established routine and I am quite organized on my own, so it went well from the moment the triplets finally got home ..."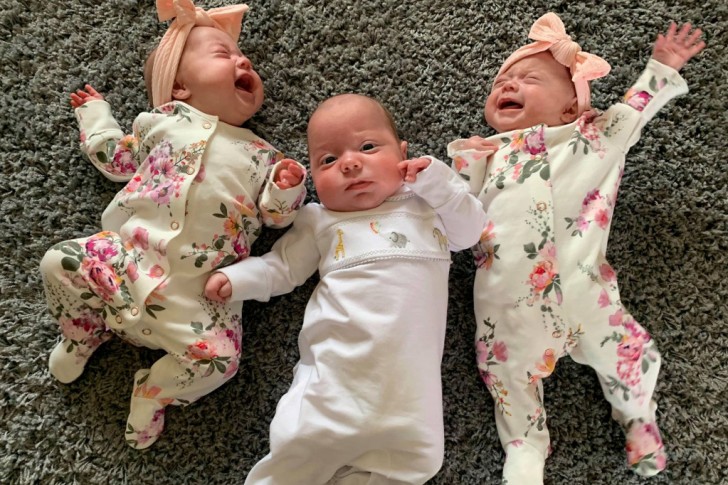 Best wishes to this big family that really doesn't lack anything: after all, in these cases, the most important thing to have in the home is love!
Advertisement