He announces on live TV that he has won the lottery and wants to quit his job, but then discovers that the jackpot is only €5,000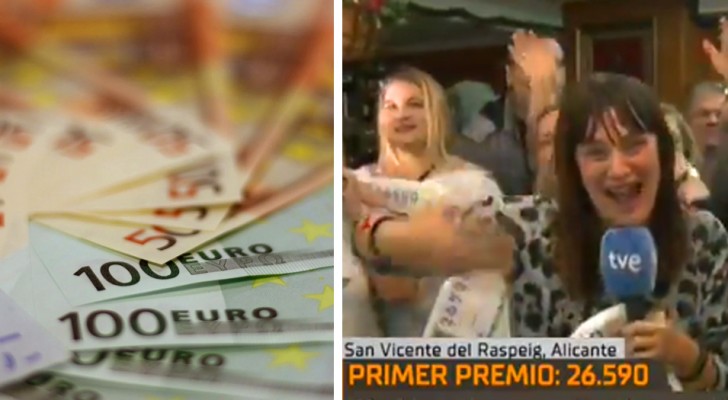 Advertisement
Winning the national lottery is probably the dream of the vast majority of ordinary citizens who, every day, struggle to survive in dignity. Winning a large sum of money could solve most of the problems for any of us, or at least that's what everyone who continues to play these prize games thinks. Journalist Natalia Escudero, who works for RTVE, could not believe her eyes when she discovered she had won the first prize in the lottery: the woman started screaming on live TV that she had won and that she would not go to the work the next day. Too bad that poor Natalia hadn't noticed how much the jackpot was: only 5,000 euros! A sum definitely not large enough as to be able to afford to resign on live television.
via BBC
Advertisement

But the damage was by now done: Natalia began to scream in the joy of having won the lottery, in the belief that she was going to be rich. On the other hand, when we hear about people winning the lottery, we are often ure that they are mind-boggling wins. Unfortunately, for Natalia things didn't go exactly like this and, although she screamed on live TV that she would not show up for work the next day ("Natalia's not working tomorrow!"), She had to face a very different reality. The payout would be split between all the various winners, which is why her winnings amounted to around €5,000, - not a pittance, sure, but not a mind-boggling sum that pushes people to quit their jobs!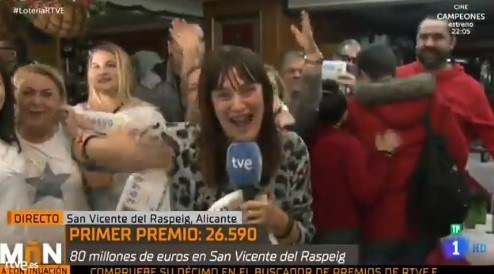 The woman was accused of lack of professionalism, but she herself apologized for the reaction provoked by her emotion: "The last two months have been difficult for me", said Natalia, who, of course, has never actually resigned. She, as a journalist, says she has a clear conscience and has always done a great job. Of course, we wouldn't have wanted to be in her shoes: first to be really excited about the win, and shortly after discovering that she had been too carried away by enthusiasm.
Advertisement
Five thousand euros, however, is always a great "consolation" prize!