A saleswoman gives a pair of new shoes to an elderly man in distress who came to her store
People who manage to prove their humanity, sacrificing themselves for others too, without expecting anything in return, are those we could define as the "silent heroes" that society needs most. Michelle Hada Santiago is a shoe store clerk who could not close her eyes to the passive plea for help from an elderly man, who had entered the store asking if she was giving away used shoes. The man was in obvious financial trouble and needed a pair of shoes - a purchase that most of us are used to making without thinking too much about the consequences. The poor man, on the other hand, seemed unable to afford a new pair of shoes at all and, after the negative response from one of the employees at the store, he left dejected. Michelle, however, felt compelled to personally help that elderly person in need.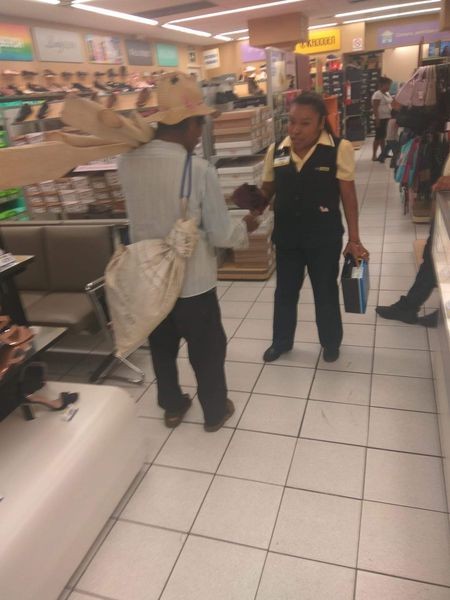 "What did that man want?" Michelle asked a colleague. When she understood the situation, she didn't hesitate to do the right thing to support that old man, who was so down at heel. Michelle Santiago decided to give the disconsolate man some new shoes and immediately ran to bring him the good news: "Don't worry, you'll have new shoes". A gesture that, apparently, did not go unnoticed, as some of the customers in the shop wanted to contribute to the purchase of the new shoes for the elderly gentleman. And one of those present managed to capture the touching moment in which Michelle handed the shoe box to the man, thus fulfilling his simple desire to have new shoes to walk in.
Michelle's act of altruism has not gone unnoticed and we hope that it can also be an example for other similar situations. The story spread quickly on social media and many users applauded and thanked the woman for her gesture. After all, why not choose to be kind when given the opportunity?