90-year-old woman hadn't eaten for 12 hours, but she has neither food nor money: the police offer her lunch and do the shopping
Is it possible that people can reach 90 years of age without even being guaranteed a hot meal to eat? Unfortunately, there are many people, especially the elderly, who are unable to make it to the end of the month and who are experiencing serious economic difficulties. The Covid-19 pandemic that has hit countries all over the world has certainly not helped the economy and many have lost their jobs. In Turin, some police officers spotted a very old woman who seemed to be walking with difficulty in the street and stopped her to ask if she needed anything. The elderly woman broke down in tears and she told the officers that she was very hungry. She hadn't eaten for 12 hours and she no longer had a penny to buy even a piece of bread. Fortunately, the local police did not stand by and watch.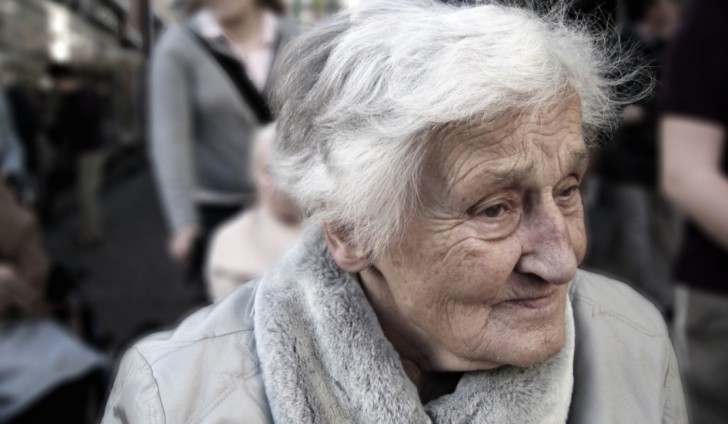 The woman let herself go in a liberating flood of tears when the agents asked her if she was okay. The elderly woman, almost 90, said she was fine and did not need a doctor, but was very hungry: "I have no food at home and I have no money left to buy anything". The story took place in the Cenisia district in Turin, where the officers took the lady home and found to their concern that her fridge and her pantry were completely empty. Her bank account had also run dry and she didn't seem to have any memory of her last withdrawal. The old woman was very hungry and felt weak after 12 hours of fasting, so the officers immediately brought her something to eat: "I would like some chicken with baked potatoes" the lady said and so the police satisfied her small wish. In addition to lunch, the agents arranged to do some shopping for her for the following days.
It's shocking to think that this elderly woman could very well be our grandmother: how could you leave an elderly person to her fate? Where are the competent authorities? We hope that this beautiful gesture by the police will not remain the only one and that the cry for help from this old woman, and from many others in the same position, will not remain unheard by the authorities.