An abandoned dog is adopted by a gas station and "gets" a full-time job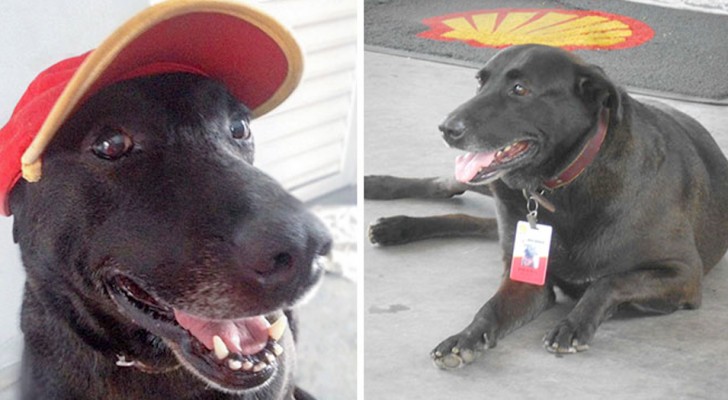 Advertisement
How many dogs do we see wandering the streets of our cities without food, without water, without an owner and in desperate need of veterinary care and a lot of love that someone might give them? The reality of stray dogs and the abandonment of our four-legged friends is far too wide spread to be resolved in a flash, yet at times very little is needed to improve the conditions of these needy animals . The protagonists of this beautiful story of rescue and adoption can testify to that.
via The Dodo
Advertisement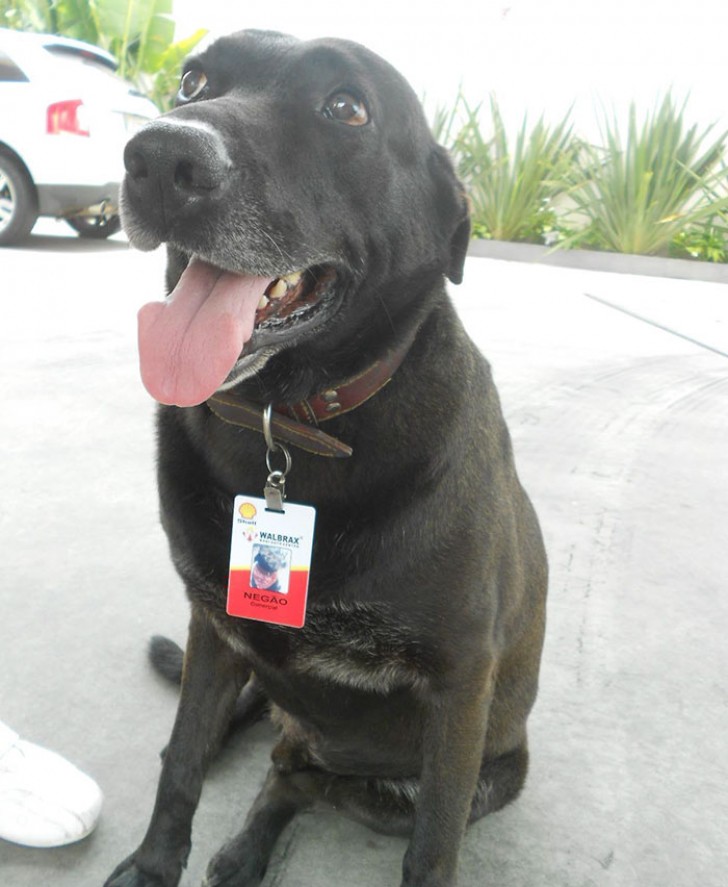 The sweet doggy hero of this tender story is called Negao, he lives in Mogi das Cruzes in Brazil and was literally saved from the streets by Sabrina Plannerer and her partner; the couple had bought a gas station just outside the South American city, and had long ago noticed that a black dog roamed the area freely, with no owner to look after it.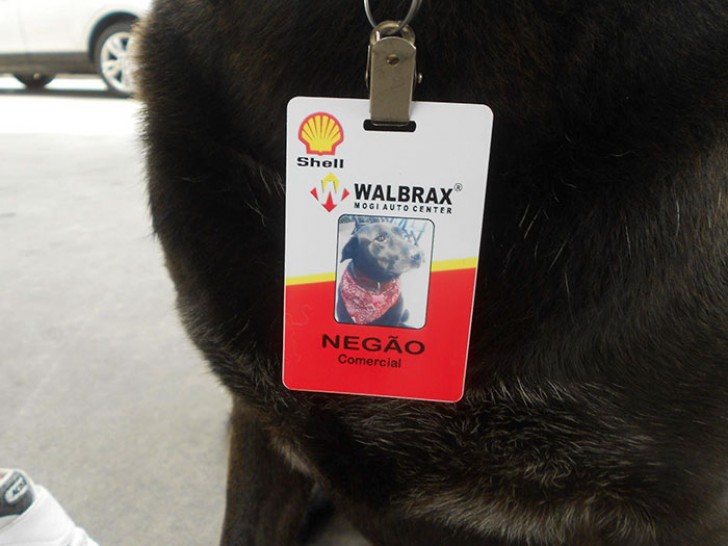 It seems that the dog, named Negao, had been abandoned by his ex-family and now he had no roof under which to sleep and feel sheltered, nor someone to love him; but what Sabrina and her partner did for him was wonderful: "We adopted him immediately and gave him the care that all animals need. We took him to the vet to vaccinate him, we bought him food, a doghouse and a leash to take him for walks! "
Advertisement
Of course, when the gas station finally opened, the big dog who was adopted by the Brazilian cup also got an ID badge, as if he were a real local employee! Negao, on his behalf, is very happy to have "found a job" in the service station, but don't think that he is there to supply the customers' cars with gas and petrol: with his cute and loving appearance, the card linked to his collar and his "employee" hat, Negao makes all those who pass by for refueling happy: "Negão waits for people to arrive, then goes out to say hello, wins them over with his charm. Customers love him. Some people love him. they even bring toys! "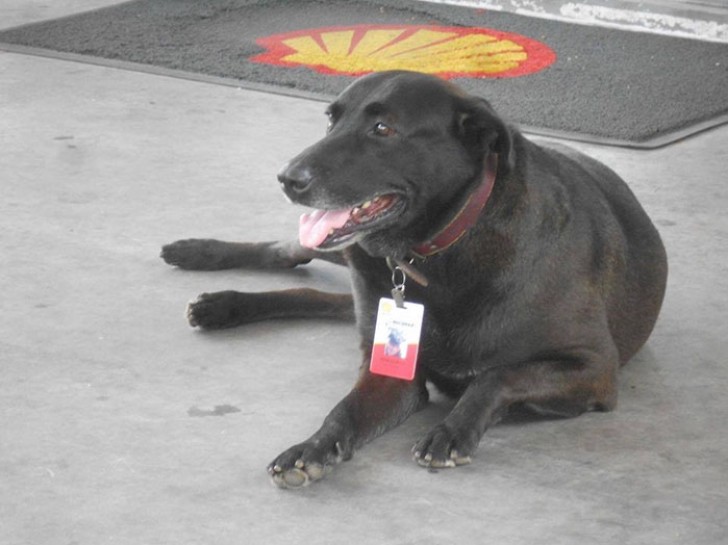 Sabrina Plannerer's action in adopting an animal is an excellent initiative to give a second chance to a dog here who, with no fixed abode aor a family, was roaming the streets without anyone to take care of him: what if all stray dogs were adopted as the mascot at the many gas stations in our cities?
It seems that Negao has a lot of fun with his new "job" and that he no longer feels alone as he once did!