This albino girl was abandoned by her parents because of her looks, but today she is a model for Vogue
Progress is always expected to bring with it a little more awareness of the diversity that characterizes us. Each of us is unique, thanks to our particular characteristics. Yet even today, one can be discriminated against due to skin color or any genetic condition that makes us "different" from normal. There are people like Xueli Abbing, a girl with from albinism, who because of her genetic condition was abandoned by her parents in an orphanage and who, to this day, has to elbow through a flood of prejudices in order not to be misunderstood or hurt. It's painful not to be accepted as you really are, but luckily Xueli Abbing has grown enough to turn her frustration and her pain into real strength. As she herself admitted: "My appearance is my strength". And we are sure of it.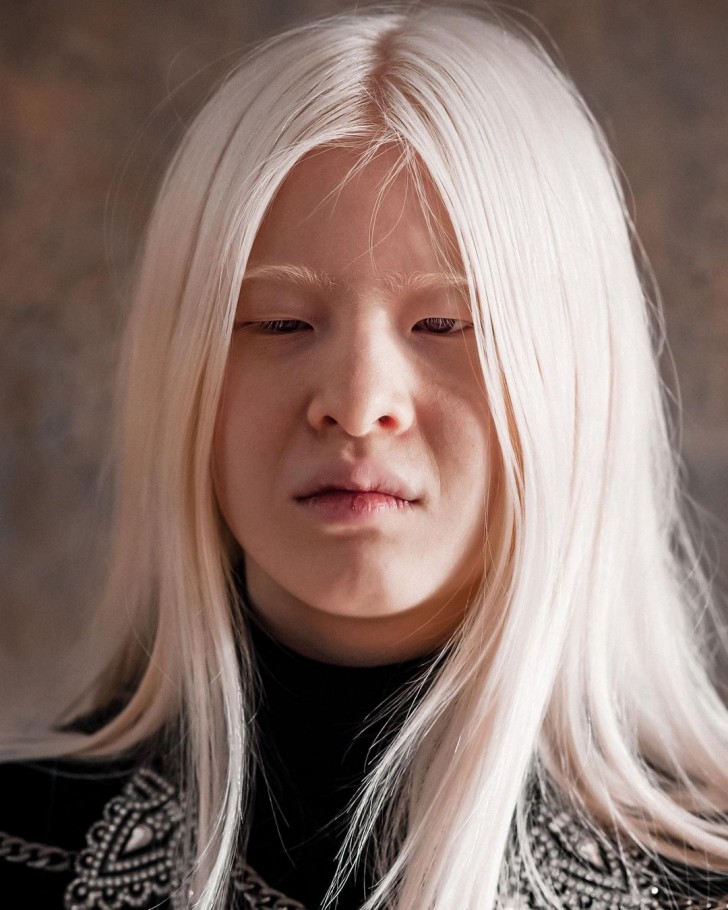 Xueli Abbing was abandoned by her parents in an orphanage because of her appearance and because of a law that, at the time, imposed the "one child rule" on citizens; as if that weren't enough, Xueli was born albino, a genetic condition which, as we all know, alters pigmentation (pigmentation is absent), and which was seen as a bad omen. The orphanage staff renamed her Xueli, a Chinese word that has two very specific meanings: "Xue" means "snow" and "Li" which means "beautiful". The young woman, now 16, considers herself lucky compared to other girls or boys who are born with the same genetic condition as her. In fact, she was "only" abandoned, while other peers of her have undergone, or are undergoing, much worse fates. In African countries, sometimes, albinism is seen as a sort of "curse" and, for this very reason, many children are persecuted.
Xueli was adopted by a Dutch family at the age of 3, although, when she arrived in Europe, doctors had to make an estimate of her real age. Feeling rejected from birth can't have to be easy to accept, but luckily this girl has managed to find the strength to face every obstacle. To this day she is proud to say that her appearance is no longer a thing to escape from, but literally represents her strength within her. The young woman, in fact, was called for her first modeling job at the age of 11: a stylist from Hong Kong desperately wanted her for her "Perfect Imperfections" campaign. From that moment on, her fame grew and today many photographers in the sector choose her as a model for their shoots. Indeed, a photo of her has appeared on the pages of Vogue magazine: who knows if her biological parents would have ever expected this!
"In the fashion world, looking unusual is considered a blessing, not a curse, and that allows me to make people aware of what it's like to be albino," Xueli said firmly. The road will still be uphill, probably, but being aware that you can change things increases the hope for a better world.