A kindergarten scolds a girl's mother: "She dresses her like a boy, we thought she was a boy"
Nowadays, any kind of comment is to be expected from the people who surround our life, even those who do not have any close relationship with us. Whether they are work colleagues, simple acquaintances or even employees in shops and public places. It almost seems that they cannot resist asking us questions or making inappropriate remarks. Just as happened to this mother, scolded by the nursery staff whi were caring for her daughter because the child was not "dressed femininely enough".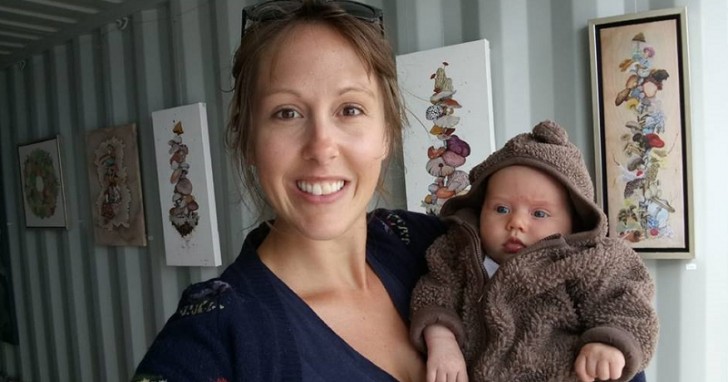 The mother in question is called Jessica Rold, she is American but has long lived in Denmark with her husband Steve. Together they have two small children, one of whom, the eldest boy, is already attending kindergarten and the youngest is only one month old. One day, while her mother had gone to kindergarten to retrieve her son, she was told by the school staff that little Clementine was not dressed in a feminine enough way, which is why they had advised her, among other things, to put a pink bow on her head to "distinguish her gender".
Steve Rold, Clementine's father, recounted the incident in his own words on Facebook: "On that day, as several children asked if our little girl was a girl or a boy, some supervisors from my son's kindergarten pointed out to my wife that we should dress our daughter in girl's clothes or put a pink ribbon on her head so there's no confusion next time. "
And in the end, that's what Jessica did: she took her cell phone and took a funny photo of her to her 1-month-old daughter; on her head she had a bow drawn on a piece of paper in ironic mockery of the inappropriate reproaches from her son's kindergarten staff ...
Obviously, the photo went viral in a short time, and opened a debate on how far too often today's parents are reprimanded about the clothing they have chosen for their newborn, as if it were mom and dad's duty to advertise the gender of their child to those who are not part of their life.
The support from the other parents was loud and clear for Jessica and Steve, everyone took the side of the scolded mom and certainly "condemned" the opinions from the kindergarten staff. What do you think of the reproach suffered by this poor mother: absurd or legitimate?