A mom encourages her 9-year-old son to attend the birth of his little sister: she wants to teach him how strong women are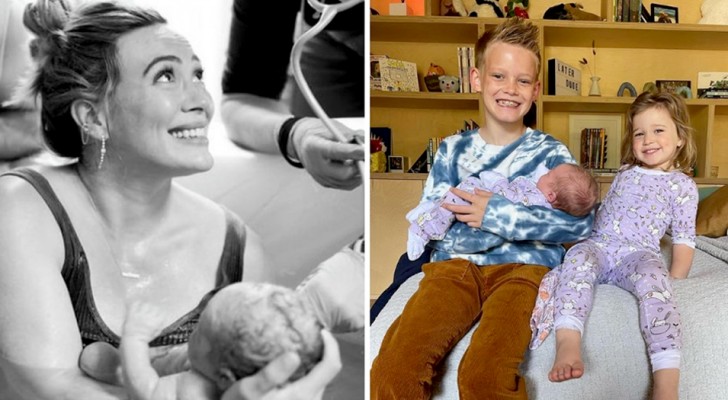 Advertisement
Gender equality and respect are life values that everyone should learn, to create a better and fairer society than the one we are living in, and it is important that these precious teachings are taught first within the walls of the home, and then at school. In this case, the up bringing of children is fundamental in instilling in the new generation a sense of respect, solidarity and equality, thus dissipating any shadow of prejudice that may arise in them and thus raising them to become adults to be taken as an example. 
Advertisement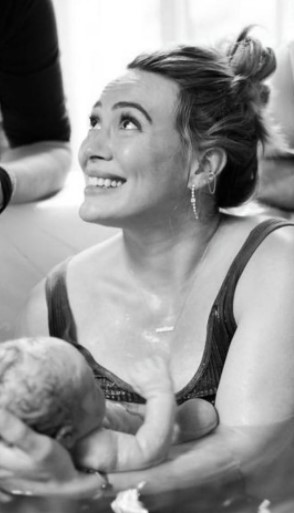 Hilary Duff, a well-known American singer and actress who gave birth to her third child at the age of 33, is doing very well. Duff was already the mother of 9-year-old Luca and Banks, just two; but recently the singer gave birth to a beautiful girl named Mae James Bair, born from the relationship with her partner Matthew Koma.
At the time of the birth, which the woman spent at home, assisted by her husband and an obstetrician, Hilary gave birth to her second daughter in a small inflatable swimming pool, installed in the house just for the happy event: after three hours of labor, the beautiful Mae James has arrived in the world!
However, her two children, born from a previous marriage, Luca and Banks, were also witnesses at the birth experience of mother Hilary. The singer actress said that she strongly desired her son Luca to attend that moment because she has always taught him important values such as gender equalityin the family and because women, even if it does not seem like it, are stronger than they appear. A real feminist education that is paying off: "I did this because it is important for me to be open and honest with him about how strong women are and what it means for a woman to give birth. He knows all about menstruation for example, and it is important for me to normalize this kind of conversation with him, to make him understand that women, even if they do not have the same muscles as men, are just as strong: they carry a living being in their womb for nine months! "
Advertisement
Hilary Duff is certainly giving her son an unorthodox education, yet values such as respect for gender and equality are so important and essential in our society and for a healthy coexistence with others that learning them from an early age can only do you good.
Moms, what do you think of this woman's choice?