A very poor couple have been forced to live in a manhole for over 22 years: "We have everything we need"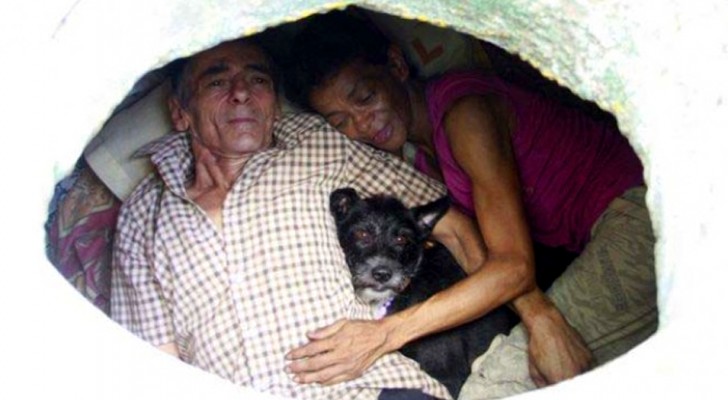 Advertisement
If a man's house is his castle and if home is where his heart resides, then, we can say that Miguel Restrepo and Maria Garcia have found one, in their own way. The couple, both former drug addicts, found themselves furnishing and living underground, in a sewer. Unfortunately, they are not the only people in the world who have found refuge in such a narrow, dirty and dangerous place - absolutely unsuitable for a peaceful and dignified life - but nevertheless, the couple have managed to survive in this state for more than 22 years. How is it possible to live in a house where the entrance door is represented by a manhole? It seems absolutely impossible to imagine, yet the photos of this couple's abode brutally bring us back to a sad reality.
via Huffpost
Advertisement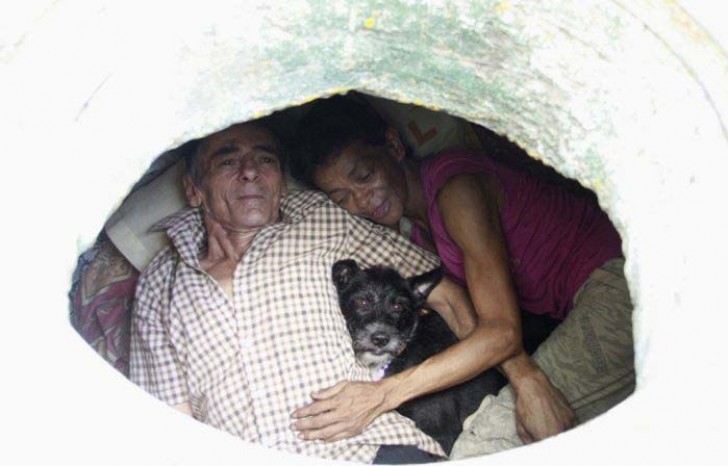 To tell the truth, Maria and Miguel don't feel unlucky, quite the opposite - they would never dream of leaving their home, although from the outside it seems almost impossible for anyone to survive in a manhole. The couple, who at the time of the photo reportage were about 61 years old, have lived together in this space for more than 22 years and continue to live there as if it were normal. The couple are well known in the city of Medellín, Colombia; here Miguel and Maria have transformed an underground space of 1.4 meters by 3 meters, and almost 2 meters deep, into their little house. Inside, there is everything they need: a TV, a stove, a mattress where they can lie down ...
Advertisement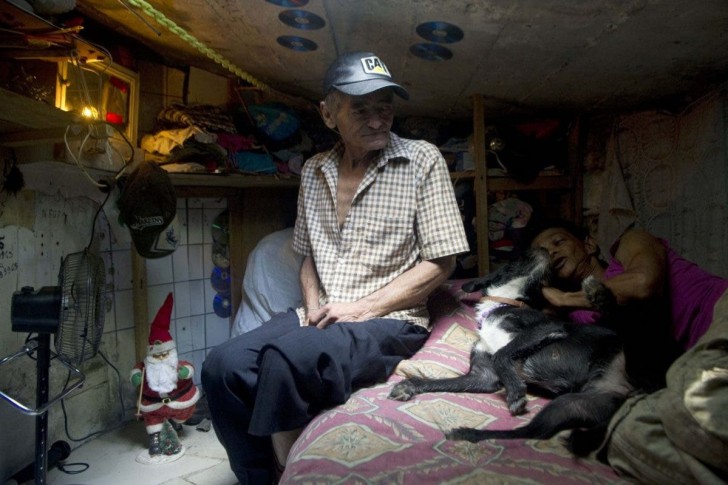 The two even have a little dog, named Blackie, who guards their "home" and cheers them up with his company. However, their underground home is far from the hustle and bustle of the city: around them, they have a green space where they can grow some vegetables and even install a Christmas tree during the holidays. Although the couple were offered healthier and more stable accommodation than the sewer, Miguel reassured everyone that he prefers to live like this. Otherwise he would have to worry about paying taxes and getting a stable job, which is very difficult at his age and with his precarious health conditions. He and Maria say they are happy to have the essentials they need around them .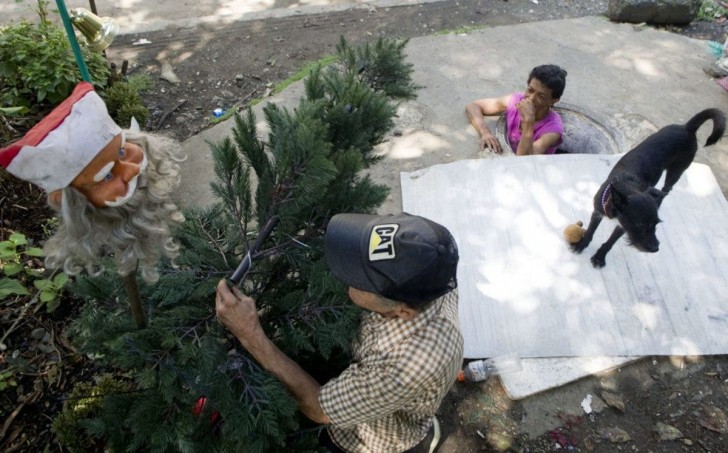 Their "neighbors" willingly support them, because Miguel and Maria will always help anyone within their community and by now they have become known to the residents in the area. Although they refuse more concrete help, the fact remains that every human being should have the right to a home and the one in which Maria and Miguel live can hardly be considered such.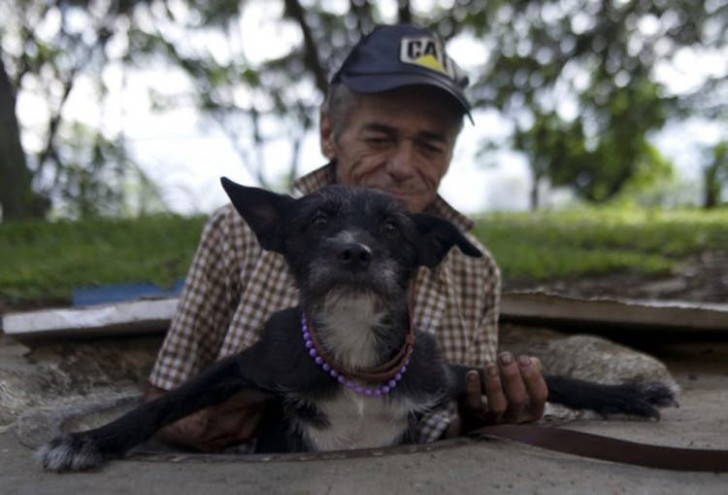 Advertisement