At the age of 70 she decides to live the life of a retiree in her van: an adventurous choice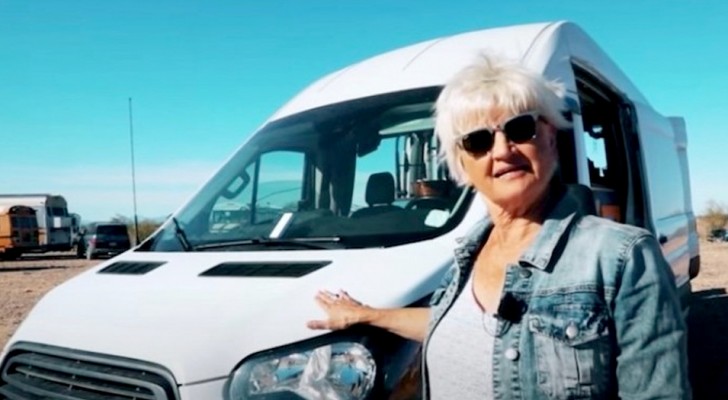 Advertisement
It is never too late in life to leave everything and everyone and go on an adventurous journey around the world in your own van. While such a prospect is not entirely appealing to many people, there are plenty of individuals, especially in North America, who, once they reach their third age, enjoy retirement life by temporarily "giving up" their monotonous life to renovate a van, outside and inside, making it livable and hit the road for a real life as a nomad!
via Tiny Home Tours
Advertisement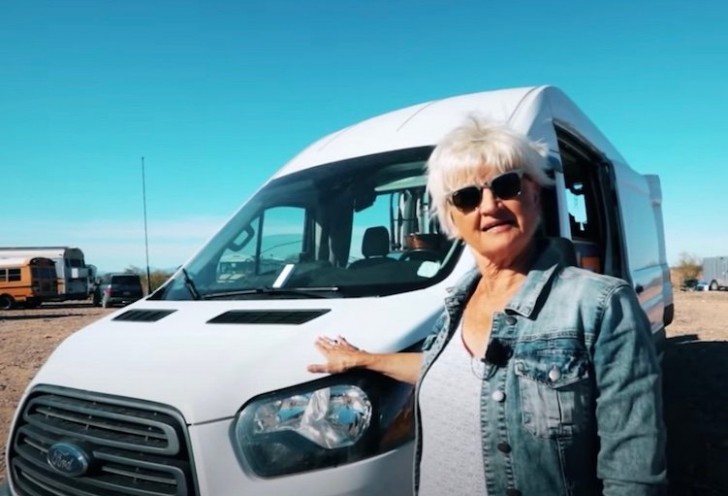 Meet Virginia, a Canadian woman who has turned 70 and who for 38 years had done her job as a masseuse and personal trainer. But when she was close to retirement, she thought that she absolutely needed to change her life and enjoy her third age; so she tried to learn how she could transform her life and thought about modernizing the Ford Transit van purchased by her family in 2016: "I have seen on TV that many elderly people get into their vans and drive around their country, with no fixed abode. And so all of a sudden I got into my head: 'I'll do it when I retire!' And I'm one of those people who once I decide to do something, usually that thing happens!"
Advertisement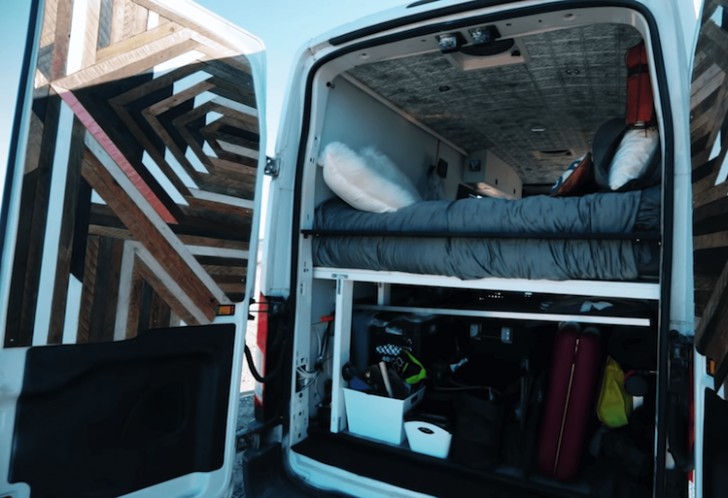 Virgina enlisted the help of her family, her daughter and even her friends to make the Ford Transit van a modern and comfortable home on four wheels; but don't think Virginia didn't have a say in how to furnish her van! As she showed to Tiny Home Tours, every inch of the van was perfectly suited to being home for a single person.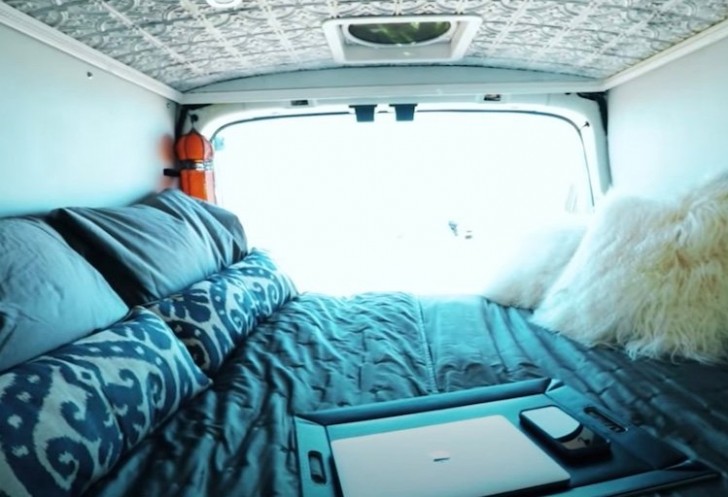 For example, the ceiling of the van is all embroidered, the furniture has been chosen in a bright blue color (Virginia's favorite color), and all the doors of the van have been lined with wood, to give the interior a personal touch which is welcoming and lively: after all, in a few square meters, that space has to perfectly represent the soul and determination of the seventy-year-old woman!
The woman didn't even leave her personal safety and the safety of her four-wheeled means of transport to chance: in fact, she had four security cameras installed around her van to stay as safe as possible and to remain protected during her travels aboard her favorite van.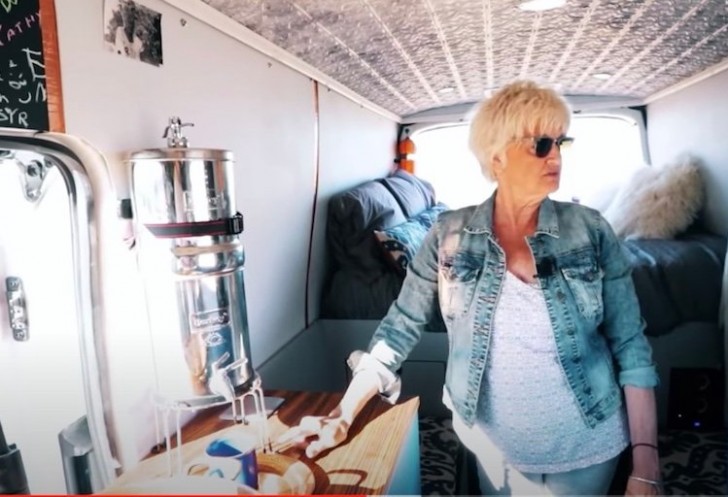 But what Virginia is absolutely loving the most about her new "nomadic life" are the people like her she meets on her travels, people of all ages who have made a conscious choice not to take root anywhere and to travel all over North America in their own vans.
Advertisement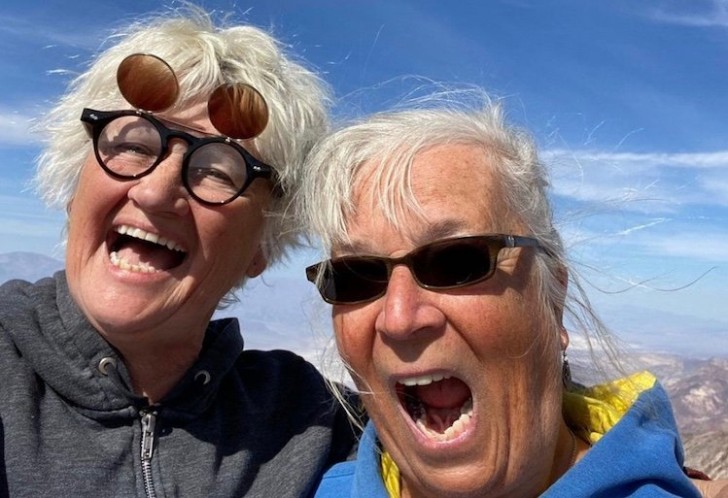 Virginia said: "There are young and old and they all seem to accept each other because in this way of living age is not the priority at all - it's that we have decided to live a nomadic life and we all have this thing in common. I love this new aspect of my life! The beauty of this new phase is that you never know what you are going to do in three or four days, where your van will take you. Isn't that enough for you? "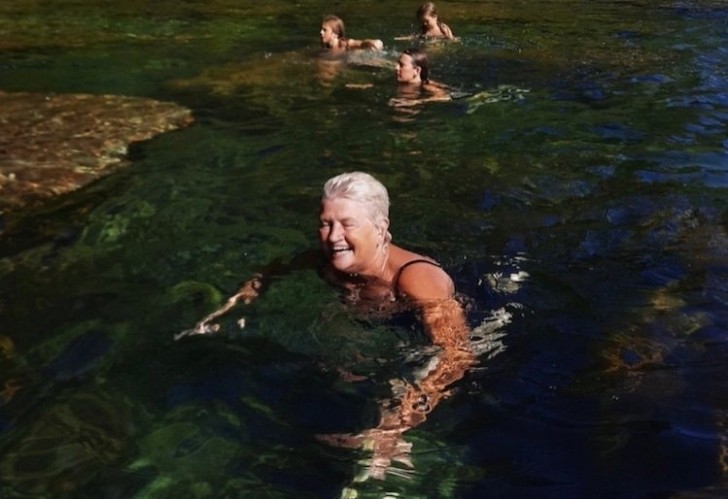 In life we should all be a little more resourceful like Virginia, and understand that there is no set age to pursue our dreams and to radically change our lifestyle!
Advertisement