"So that's where you got to!": 16 pets with an innate talent for sneaking around everywhere
Have you checked inside the cover on your pillow?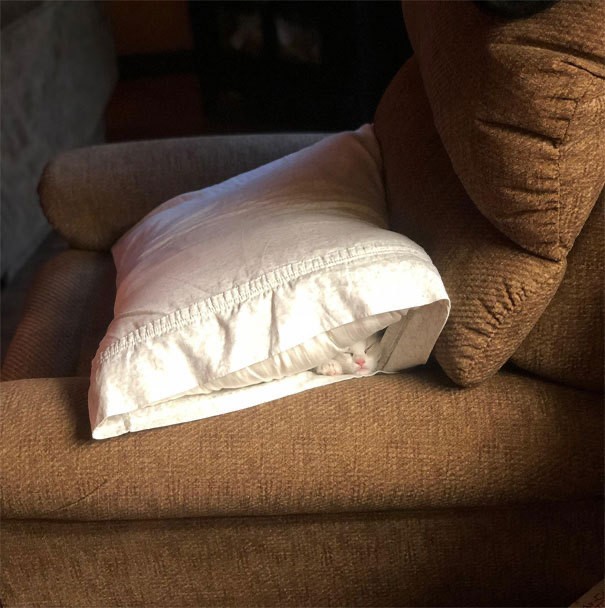 I have a strange sensation...
A master of disguise!
Peekaboo, look what's hiding in this tree trunk!
Visual challenge: can you see where my dog is hiding?
We are judging you, dear owner...
But where canmy cat be? I've been trying to figure out where it is all day ...
I knew you were somewhere staring at me ...
A very intelligent dog...
A dog? I'm not a dog!
I was about to fill my backpack with school books and notebooks ...
At least it matches the color of the bathroom sink!
Yes, I have a pet frog...
Who knows where my pet cat may have gotten to ...
Take a good look at this photo...
Do you also notice those ears standing out on the blanket of snow?