"I want to live my love freely": priest announces during the mass that he has fallen in love with a woman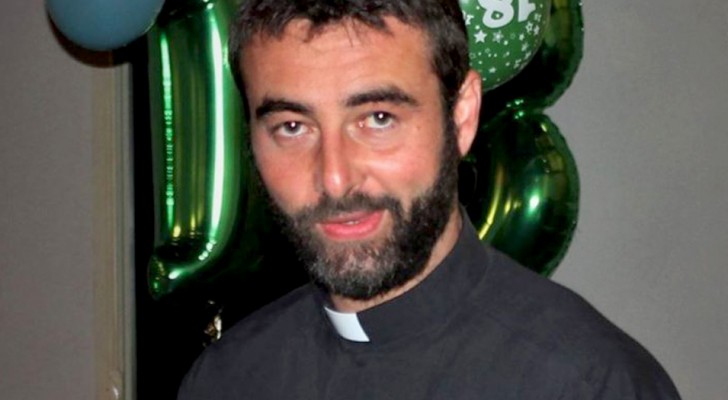 Advertisement
Although it's a widespread practice in the Protestant Christian religion, especially in the United States, in the ancient laws that exist in the Catholic religion, priests are not allowed to marry and have a partner officially; for this reason, it is by no means impossible to hear or read stories of relatively young Catholic priests who have decided to hang up the cassock and to choose the most inaccessible and complex path of all those that can be followed in life: that of love for another person.
via La Repubblica
Advertisement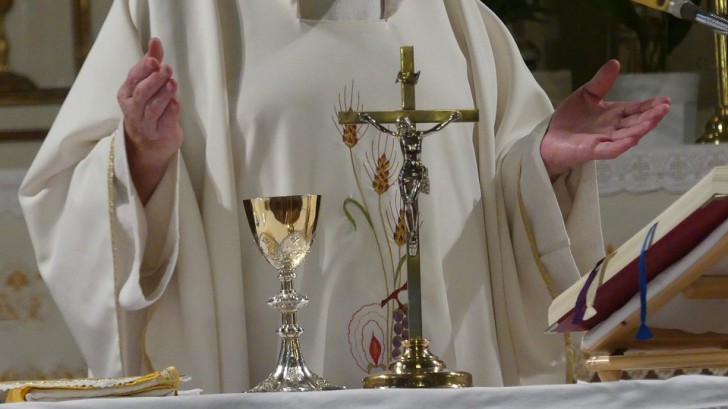 The incredible story we want to tell you today happened in the village of Massa Martana, in the province of Perugia, in Italy; here the 42-year-old parish priest Don Riccardo Ceccobelli announced to his faithful during Sunday mass that he would soon renounce the religious vows he had professed ten years earlier and that he would pursue another dream, another passion: the love for a woman.
The words revealed to the amazed faithful, in the presence of Bishop Gualtiero Sigismondi, were moving and enlightening: "My heart is in love, even though I have never had the opportunity to transgress the promises I made. I want to try to live this love without sublimating it, without distancing myself from it."
Advertisement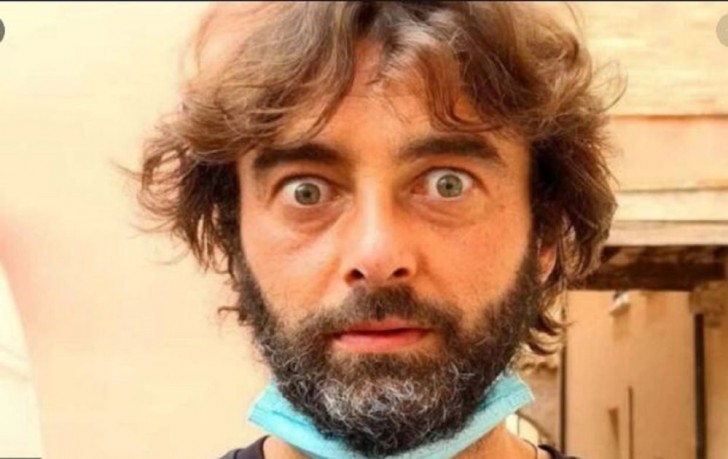 Fr Riccardo Ceccobelli then continued: "I cannot fail to continue to be consistent, transparent and correct with the Church as I have always been up to now."
An unusual decision, but one which was not judged negatively by the Curia, nor by the bishop who was attending the mass in which the 42-year-old priest made his revelation of love. Love for another person is a feeling that can sometimes be ungovernable, enthralling, but still too much, too human; and despite his religious vows and the cassock, Don Riccardo too is a human being with very human and understandable feelings.
Bishop Sigismondi, moved, wished peace and serenity to his courageous colleague, whose choice he was asked not to judge but to understand and accept: "May this choice of his, made with complete freedom, as he himself confided to me, bring him serenity and peace. We do not have the right to comment on what Don Riccardo has decided, but rather the duty not to let him miss the embrace of prayer."
With this bold and sudden choice, Don Riccardo Ceccobelli shook Italian public opinion, raising the question of where the fine line of demarcation is between love for God and love for another person. This priest made the choice for himself, and we too wish to wish him happiness, peace and much serenity in the days to come!
Advertisement