"Sorry, I won't do it again ...": 16 dogs caught red-handed, who couldn't help but look guilty
A look and a position that says more than a thousand words: when he does that, he knows he's done something wrong!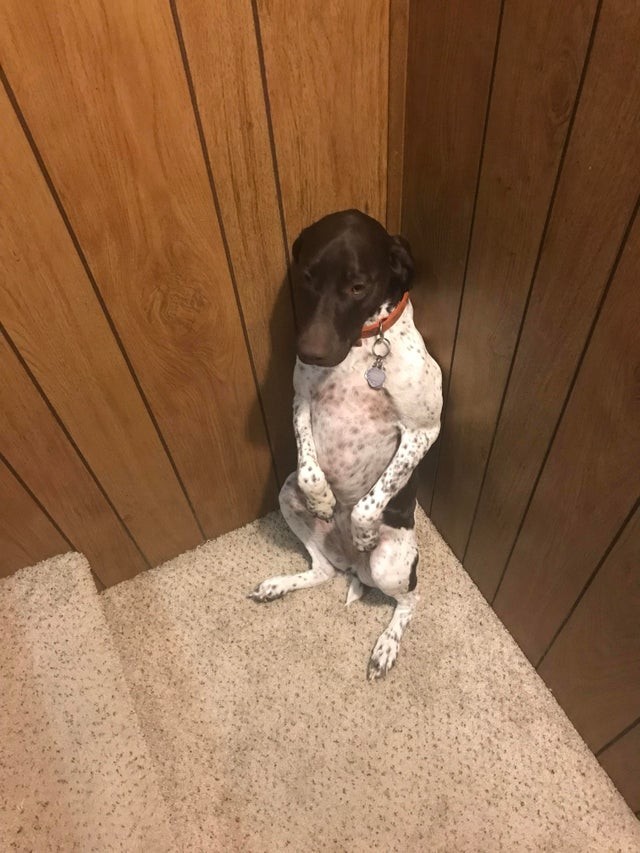 She's been watching me like this ever since she got in the car ...
The classic look of someone who knows perfectly well that he shouldn't have done what he's done...
I'm scolding him, and what does he do?
He ate all the perfumed toilet paper...
I don't know what both of them have been up to, but I'll find out soon!
Look how he's staring at me, with his eyes wide open!
A family photograph that is more ironic than it seems ...
Look at him, after creating chaos in the toilet, he is totally unmoved!
Guess what he did?
My new sofa! Why??
He made a mess, I show him the evidence and he looks away ...
Who knows who the guilty party is...
He ate a slice of the homemade cake ... guilty until proven otherwise!
Caught red handed!
"I swear human, it wasn't me!"