A hairdresser encourages her clients to change their look with a short cut: 15 well executed styles
1. A new woman.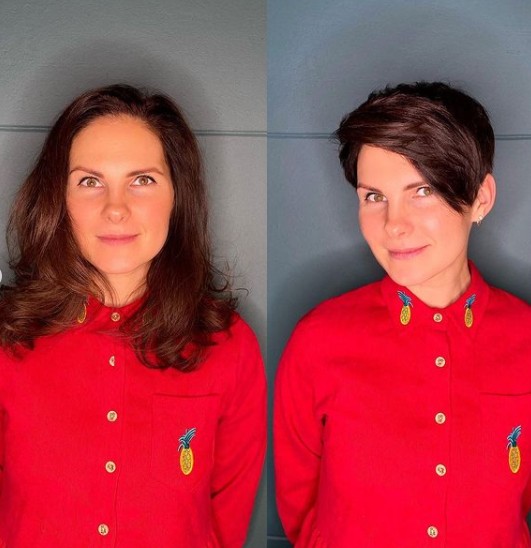 2. Now this woman looks confident.
3. A very short, but well executed style.
4. A much more modern look.
5. Modern and feminine.
6. Enough with the usual long hair.
7. A fantastic change.
8. A drastic cut.
9. Extremely elegant.
10. This time a jaunty look.
11. A really radical change!
12. A young and fresh look.
13. A touch of class.
14. This young woman also looks great with her new look.
15. A cut that enhances the shape of her face.