A group of motorcyclists comes to the aid of a bullied boy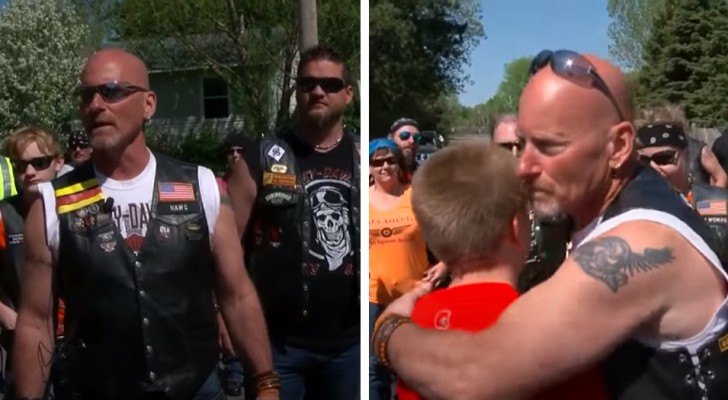 Advertisement
Is it still possible today that young people have to endure bullying among schoolmates? Unfortunately, this is a phenomenon that has not yet been eradicated and that manages to take root more precisely in schools. The chronological age of someone who commits verbal and physical acts of violence towards another person is significantly lowering over time - the fact that elementary school children are capable of such petty actions highlights how the upbringing received from their parents leaves much to be desired. A plague, therefore, that should be fought first of all in the family and, then, in every community, even at school. Helping Zane, a 13-year-old boy, constantly bullied at school by some of his classmates, was the community of bikers in his area who intervened to support him.
via Youtube / WCCO - CBS Minnesota
Advertisement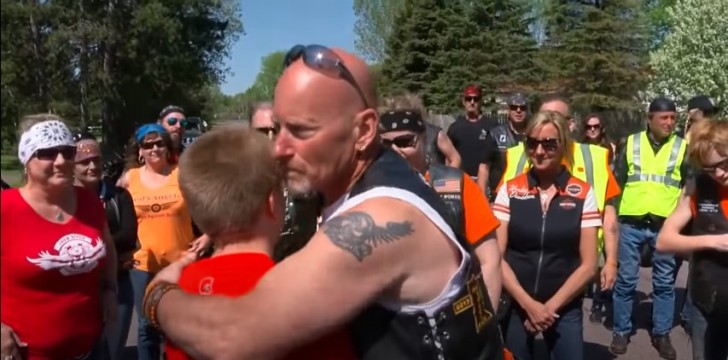 Youtube / WCCO - CBS Minnesota
Who better than motorcyclists knows what it means to be marginalized and victims of discrimination? They are often portrayed as strong men and women who don't care about the law, but these are just stereotypes and prejudices. In fact, each person is different in his heart. Of course, all the members of the biker group who helped Zane to not feel alone and gain some self-esteem shared a set of values and principles, first of all: bullying cannot and should not be accepted.
Zane is a 13-year-old boy who was being teased by some bullies from his school. The acts of violence started initially as verbal offenses, which then, gradually, also turned into assaults and physical violence.
Advertisement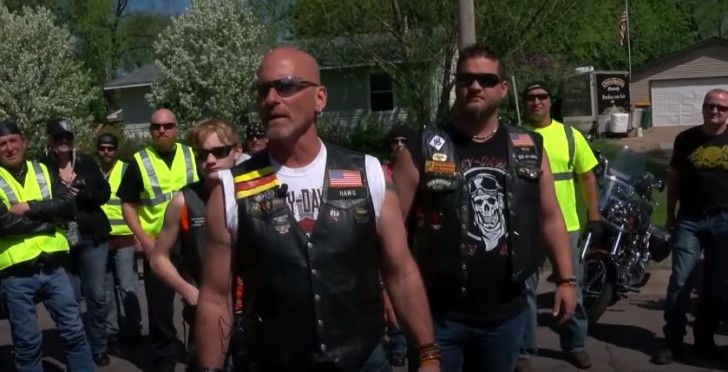 Youtube / WCCO - CBS Minnesota
Zane's mother was very worried about her son, but she couldn't find the help she needed to stop the situation. Zane suffered every time he received a kick, a punch or a heavy insult that he had to swallow at all costs in order to survive. Desperate, the boy's mother told about the bullying incidents suffered by her Zane on her social networks, asking for help from anyone available. Her request for help was intercepted online by some bikers in her community, who wasted no time and immediately set off in search of Zane: "We are looking for a 13-year-old boy, about this tall".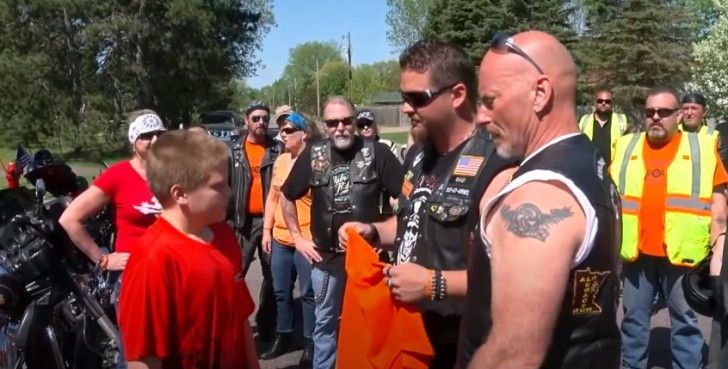 Youtube / WCCO - CBS Minnesota
They found him and the first thing they said to him was, "Boy we love you and we don't even know each other." The bikers gave him a T-shirt and officially welcomed him as "one of them". Of course, he will still have to wait some time for the tattoos!
Zane has had the strength to act thanks to the support of his new friends and for all those who are experiencing the same situation, he has only one message to give: "Don't give up".
Advertisement