15 people who said goodbye to their imperfections thanks to surgery and who would have liked to do it sooner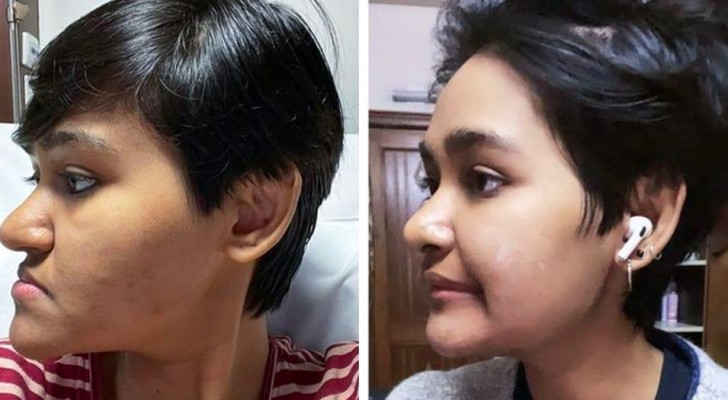 Advertisement
Can you look in the mirror without finding any physical defects? We mean some physical characteristics that disturb us every time we look at ourselves in a picture or in the mirror, and which undermine our self-esteem, day after day. Surely, in this world we are all born with different and unique characteristics, which we should learn to appreciate regardless of the aesthetic standards imposed by society. It's true that life can be very tiring for those who are born with some character of the face or body that is slightly pronounced or, on the contrary, almost completely absent. In these cases, and even where certain physical characteristics can generate health problems, it may be appropriate and decisive to resort to plastic surgery.
The people on this list of photos proudly show their changes. Do you know what their only regret is? Not having done this earlier!
Advertisement
1. Many people with a slightly protruding chin resort to surgery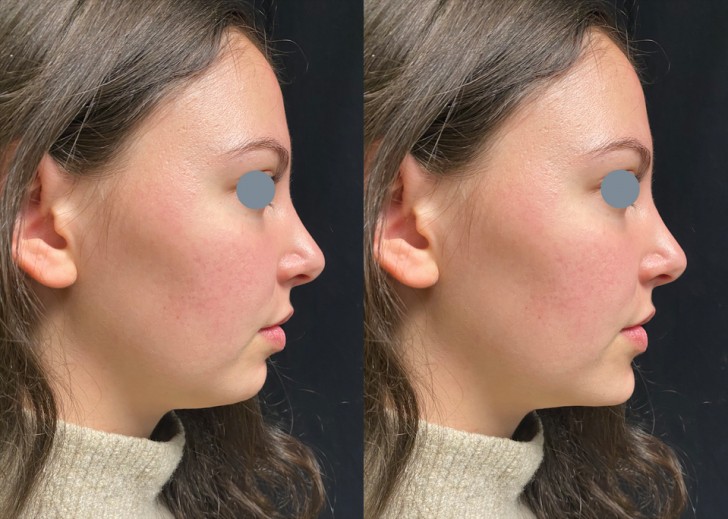 This user asked her doctor to make her chin protrude 5mm more and be repositioned 2mm lower. The result seems more than satisfactory to us, what do you think?
Advertisement
2. Rhinoplasty, 3 weeks after the surgery!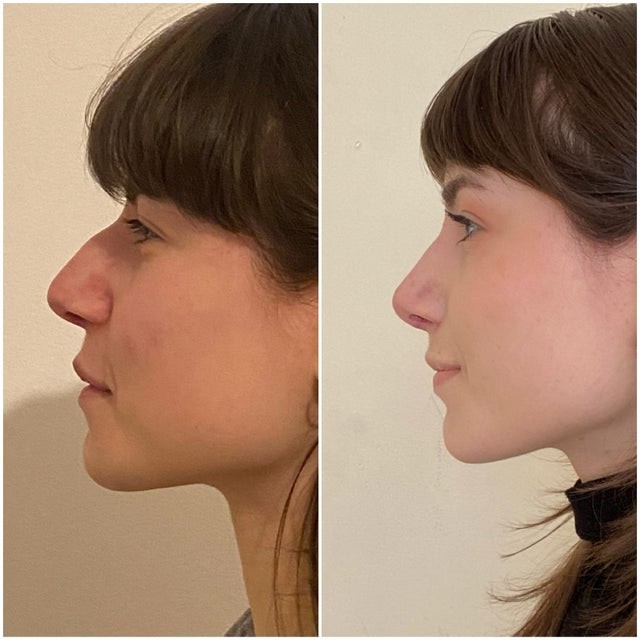 When you just can't accept the shape of your nose, you can always resort to cosmetic surgery. Everyone has their own reasons for opting for this solution or not. Obviously, if there are respiratory disorders related to the shape of the nose, then it's necessary to intervene.
3. Do you see the difference in these legs 1 year after the operation?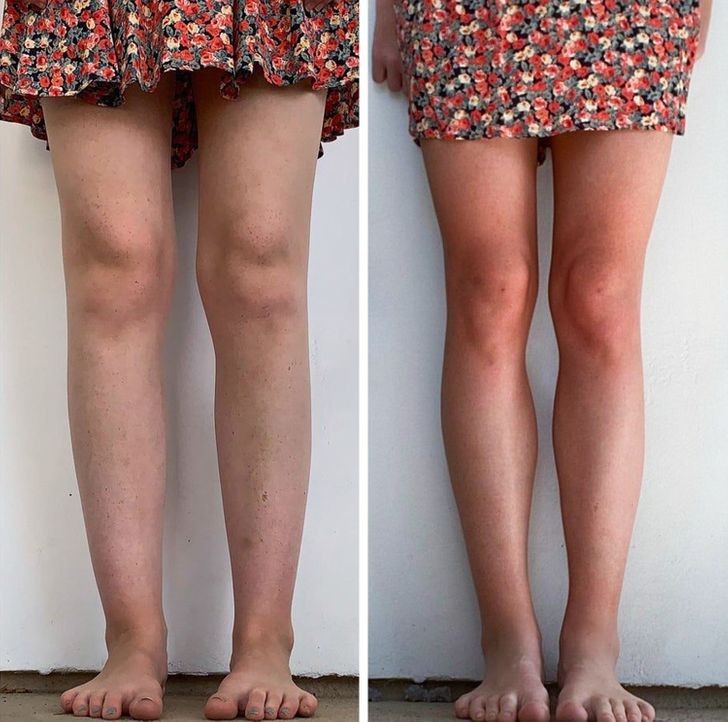 A procedure that is uncommon, but which has given excellent results for this patient.
4. This girl also opted for a rhinoplasty
In this photo, we see her 14 days after the surgery and, from her expression, we can deduce that she is very satisfied with the result.
5. An increasingly widespread procedure: look what a difference!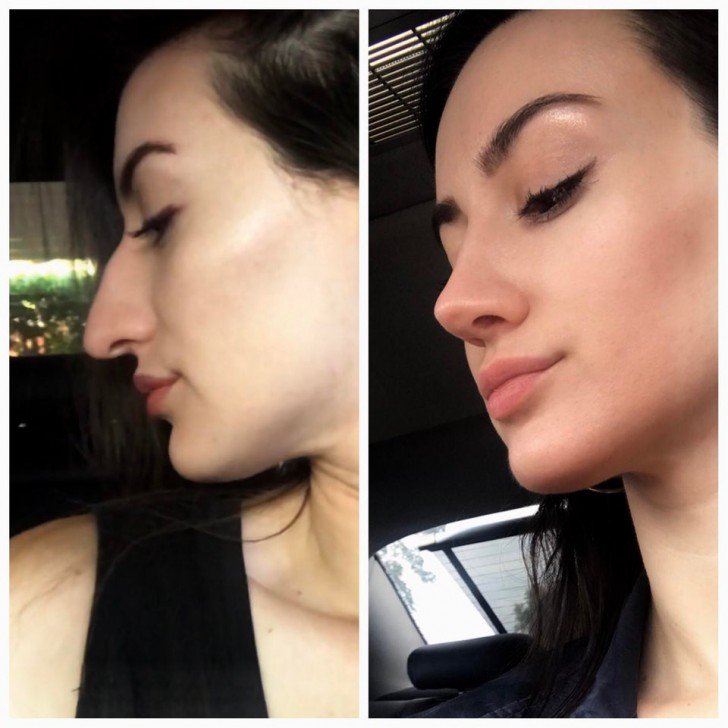 Advertisement
6. In this case, we have a septum-rhinoplasty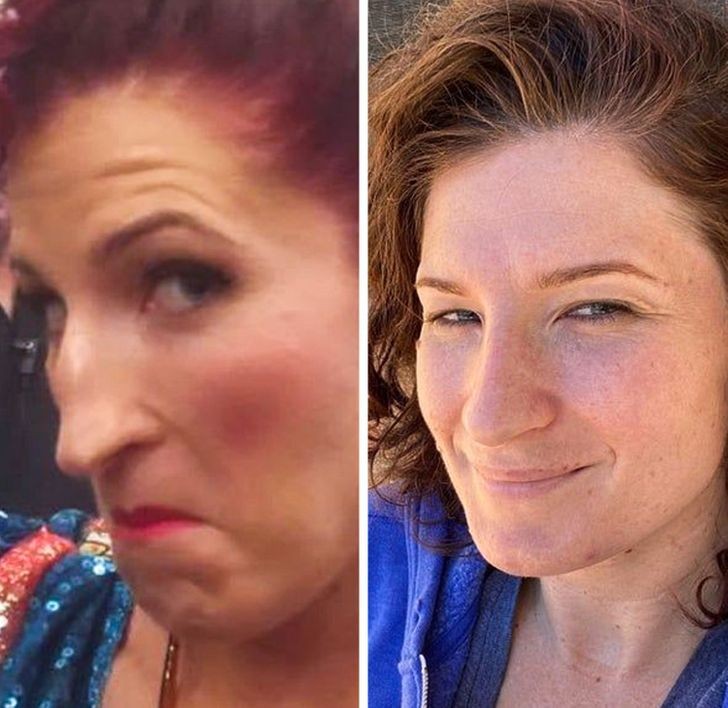 This woman has had a septum-rhinoplasty, which is the combined correction of the external and internal nose. This option is used therefore, to reshape and straighten the nasal septum, making breathing more effective.
7. Before and after surgery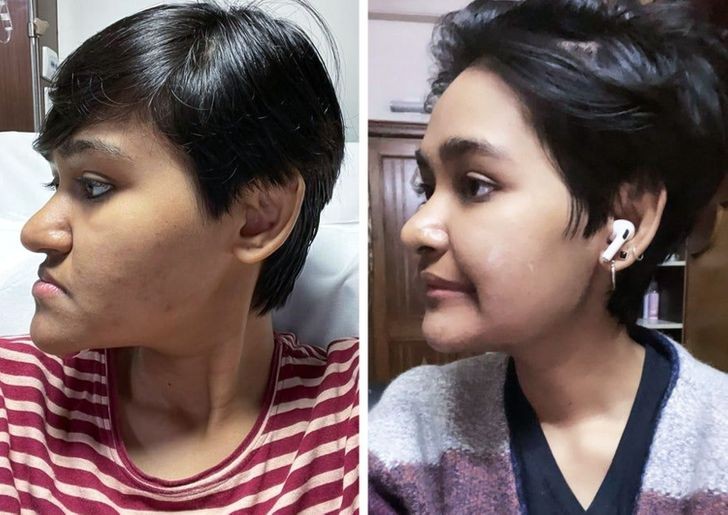 This girl had livedfor 25 years with a very pronounced chin, so much so that now she says she feels a little "weird" when she looks in the mirror. Seriously, however, the young woman is very satisfied with the result: she finally has a chin of a more regular size!
Advertisement
8. Two interventions which, in the space of 1 year, changed his life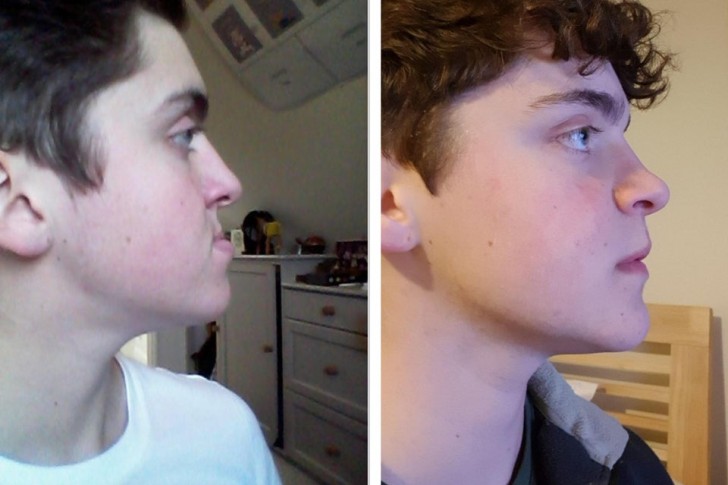 9. At 21, he decided it was time for a septum-rhinoplasty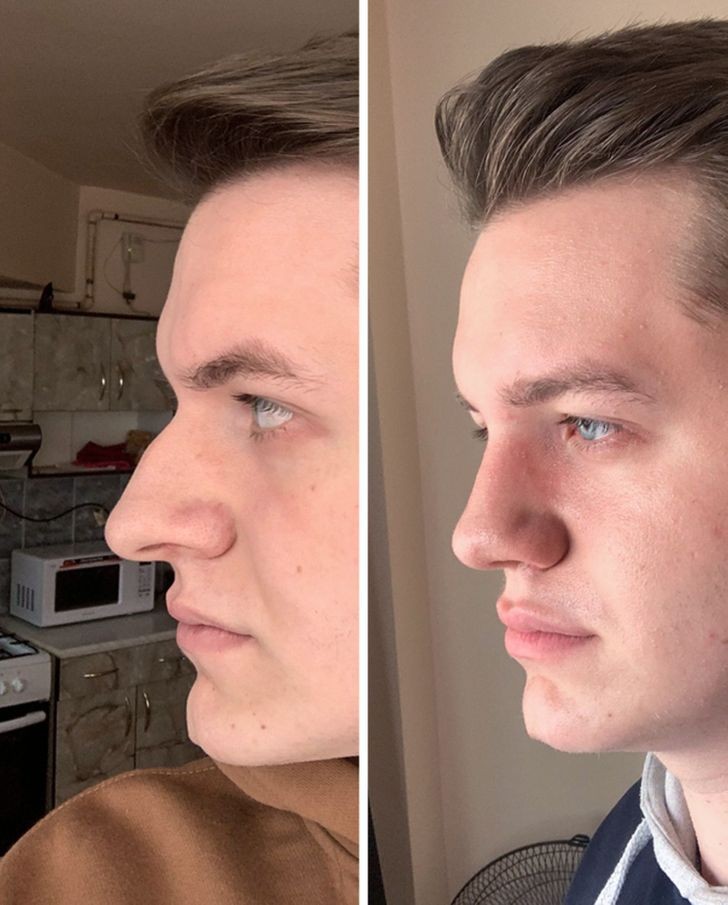 Advertisement
10. By adjusting the nose, the smile also looks different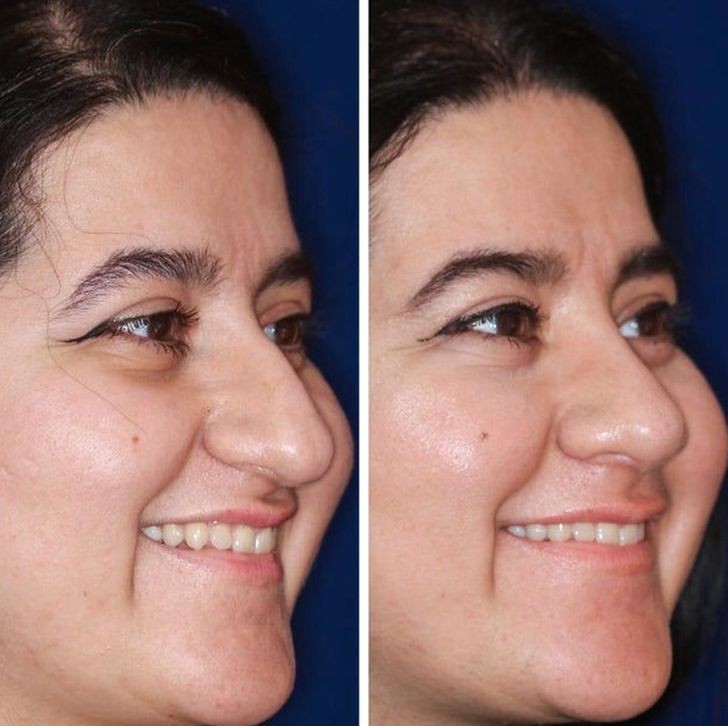 11. Another rhinoplasty on a 38-year-old woman who is now satisfied with her "new" nose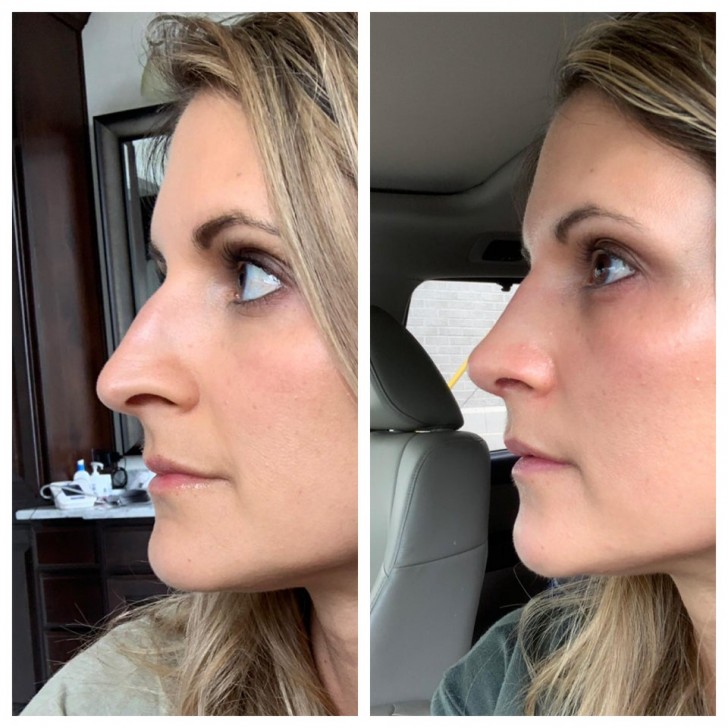 Advertisement
12. "I feel like a new person"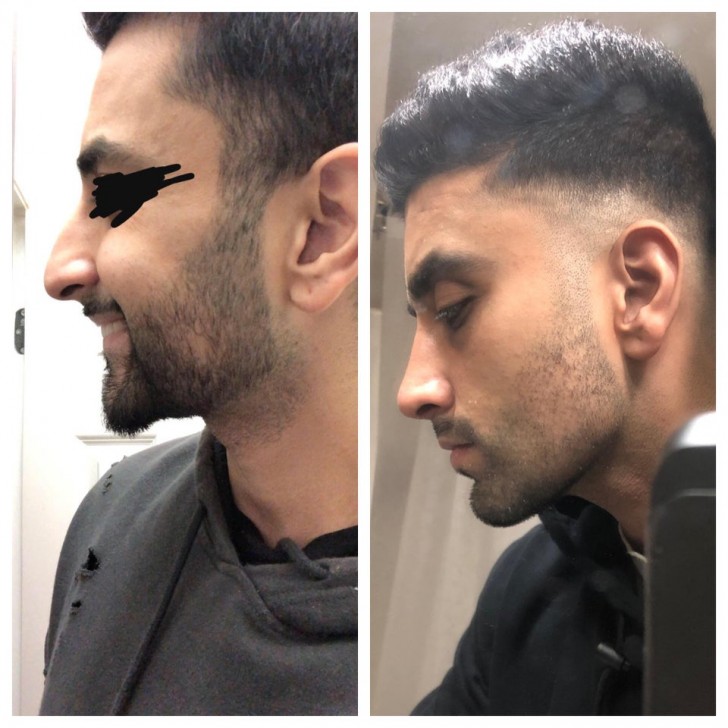 13. 10 days after the procedure, this woman is really happy!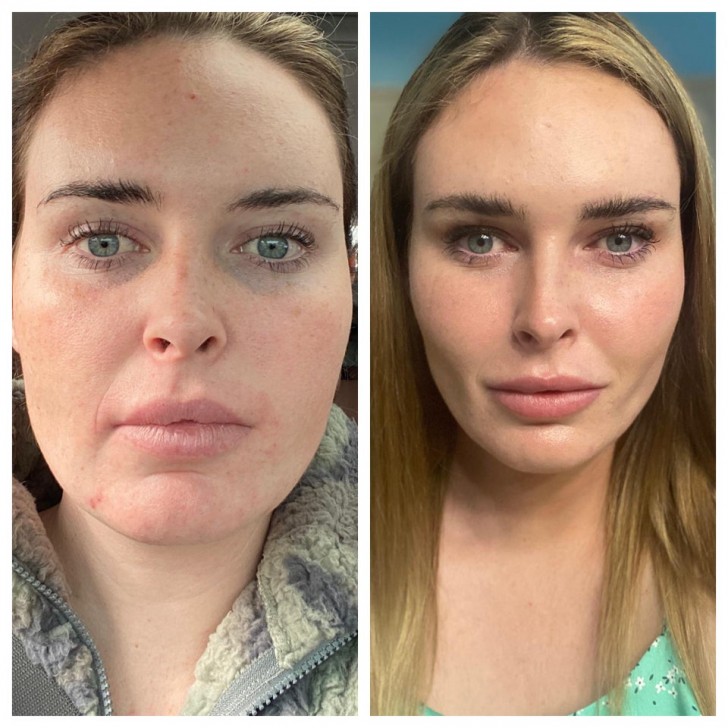 A jaw reduction made this woman much more self-confident.
Advertisement
14. Just 17 days after a rhinoplasty and chin implant: here are the results!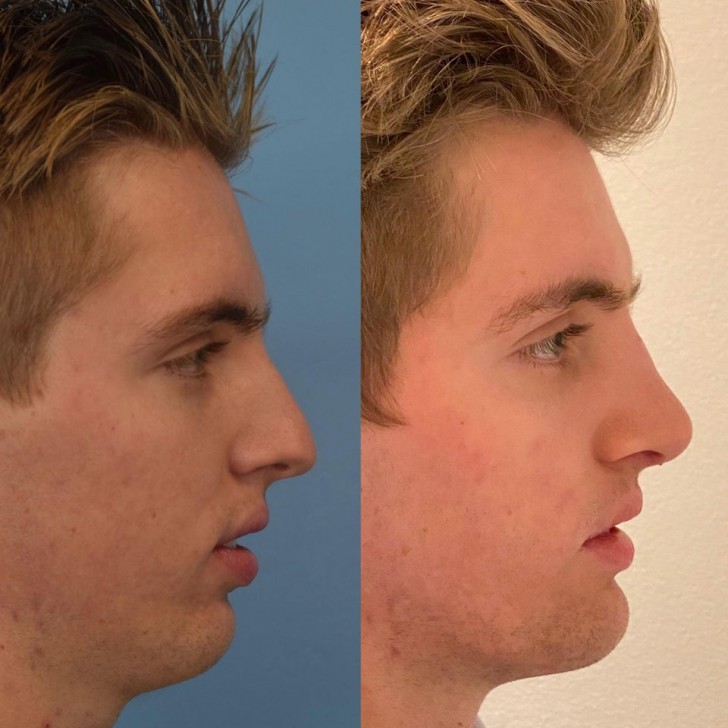 15. The smile is still the same, but the rhinoplasty seems to have made a big difference for her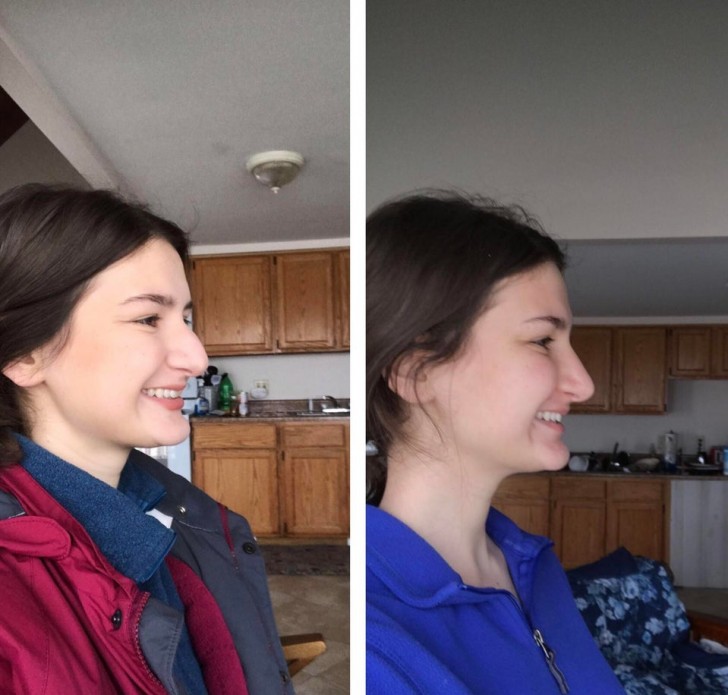 Advertisement