A single mom dresses up as a man to accompany her son to Father's Day at school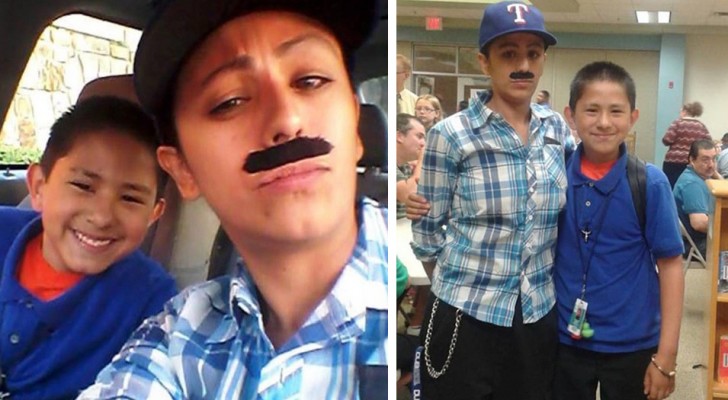 Advertisement
Growing up with only one parent is not easy for a child, even if the father or mother would do anything to make sure he never misses out. Despite the assured affection, there are times in the life of a boy, or a girl, when the lack of a parent unexpectedly resurfaces. Unfortunately, however, there are many situations, in which a parent passes away or abandons the family and their parental duties. There's nothing that can be done to bring that person back, but surely you can try to make the child miss them as little as possible. Yevette Vasquez knows well how much her son Elijah misses his father and, for this very reason, she decided to do something concrete to mitigate this lack and make her child smile.
Advertisement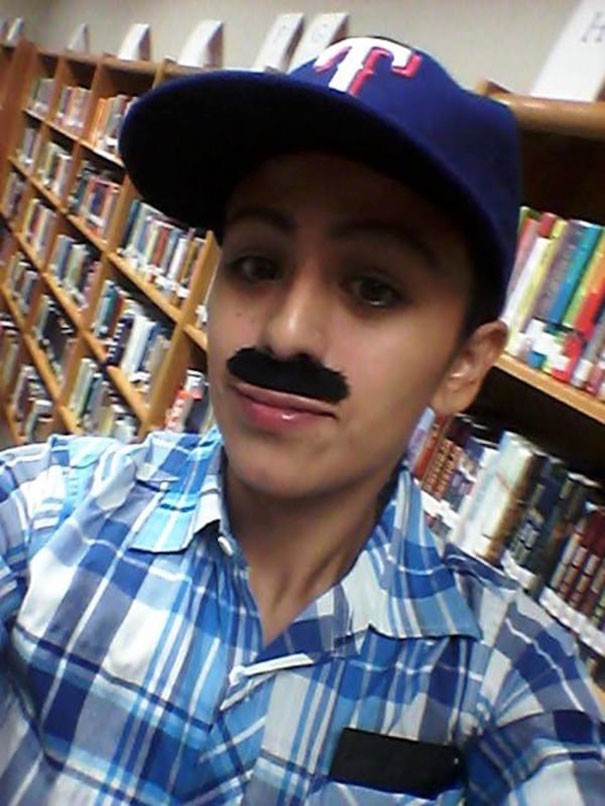 One morning like any other, Yevette had accompanied her son Elijah to school and realized, however, that there were more cars parked than usual in the school's parking lot. Asking her son for an explanation, she came to discover that that morning was dedicated to the father-children relationship, specially celebrated with a sort of breakfast with friends, in the classroom. Her son hadn't said anything about that little event, but Yvette couldn't let the matter weigh heavily on him, so she acted on instinct. She quickly went home and changed her clothes.
Advertisement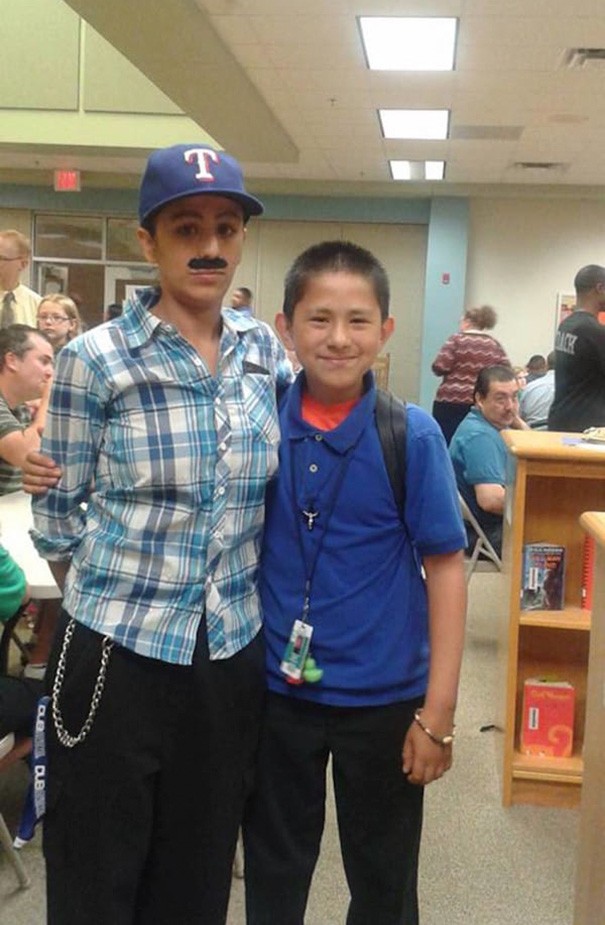 She took a plaid shirt, a pair of baggy pants, a chain to hang from her belt, a baseball cap and a fake mustache: a disguise that certainly wasn't meant to deceive anyone, but only to make her son smile and make his father's weigh a little less. Can a single mother leave her child alone during the father-child day? Of course not! The two shared the donuts and were among the other children and dads as if nothing had happened, also having a little fun with the cute disguise.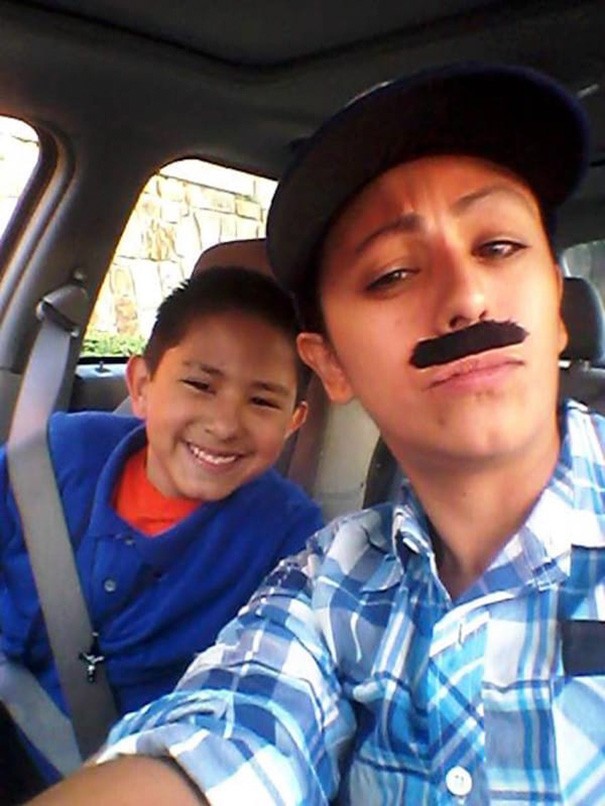 "I know that seeing other dads with their children is not easy for my Elijah, but sadly that's life," Yvette wrote on Facebook, continuing: "For sure, I can do whatever it takes to make him smile." And as we can see from the photos, this mom definitely did a great job! How many others would have lent themselves to such a thing? Brava Yvette!
Advertisement