He makes fun of a poor girl: his aunt forces him to work as a street vendor for a few hours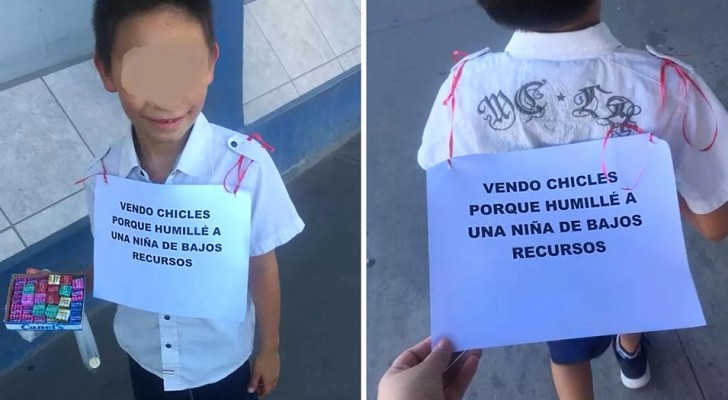 Advertisement
When we have children, we have to be very careful about the upbringing we give them as parents and how the values we teach them are received and put into practice in everyday life. What if our children follow a bad example outside the home, like that of their school friends? We should always be vigilant, and make sure that our offspring don't engage in nasty or bullying behavior towards their peers, especially at school.
via Upscol
Advertisement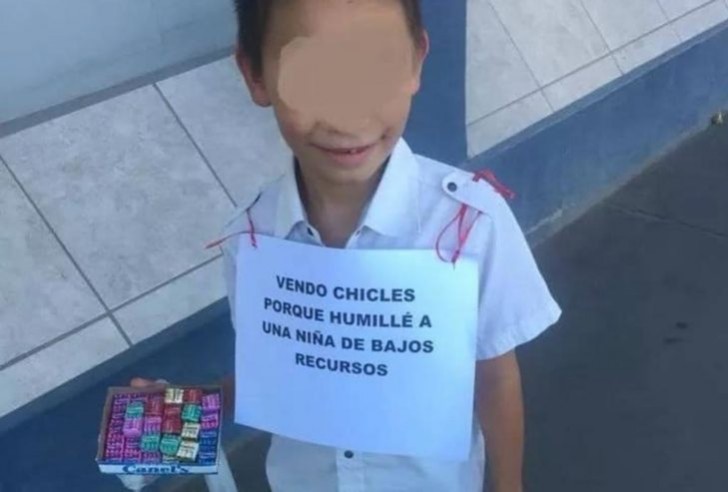 The images which have circulated on the web and have generated a fuss feature a child whose name we don't know and who cannot be more than 10 years old; he lives in San Luis Rio Colorado in the Sonora region of Mexico and, from what his aunt Maria Marquez said, he made fun with some of his school friends who are poorer than them, who are forced to collect plastic bottles and then sell them in street because theri families have a very low income and a hard time making ends meet each month.
The child probably did not even realize how hurtful his gesture could be when he made when he made fun of the poorer child, but this didn't mean that he shouldn't have to learn a hard lesson: for this reason his aunt, Maria Marquez, decided that her nephew would, for a few hours, live through the difficulty that the less fortunate child experienced every day ...
Advertisement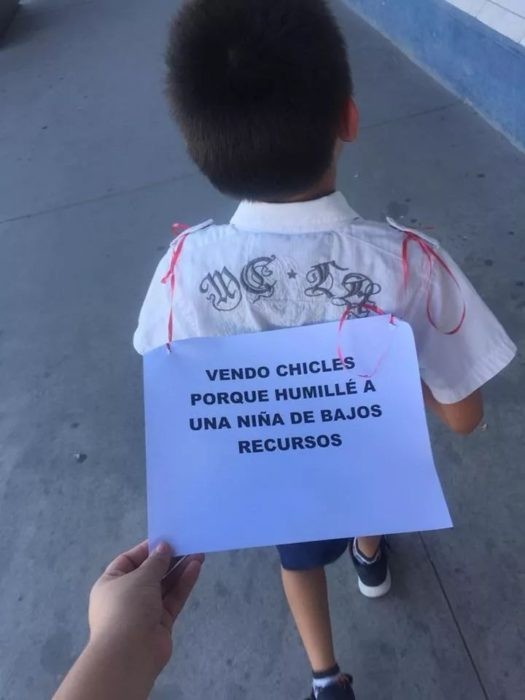 The aunt then took a sign and attached it to her nephew so that he had to carry it, with the phrase "I'm selling chewing gum because I humiliated a poor child" written on it. The boy then went around his neighborhood trying to sell chewing gum and to earn some coins; a lesson that was not particularly hard, but which ensured that the boy completely understood the hard work that that the poorer little girl had to do every day, perhaps returning to her home without being able to afford enough to eat ...
A lesson that we are sure this Mexican child will remember forever, and we are equally sure that next time he will think twice before making fun of a less fortunate girl of his age!
Advertisement